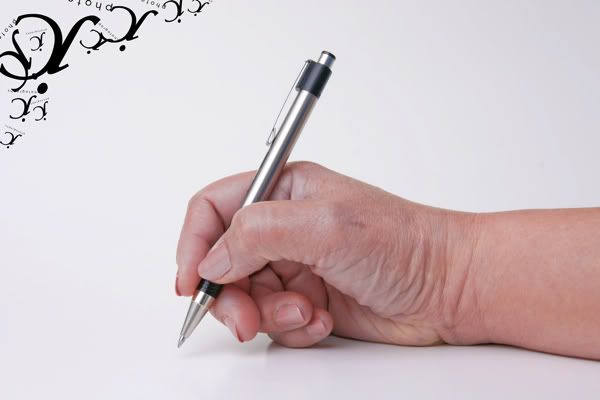 A couple of weeks ago, I made an observation that almost everybody writes differently and that there certainly a right way to write. For the sake of curiosity, I asked friends and family to hold up pen so I can see if my observation was correct and most of the time I was. There are certainly subtle differences and thought it would be a cool project to take on.
The first photo here is of my mom with her newly painted nails.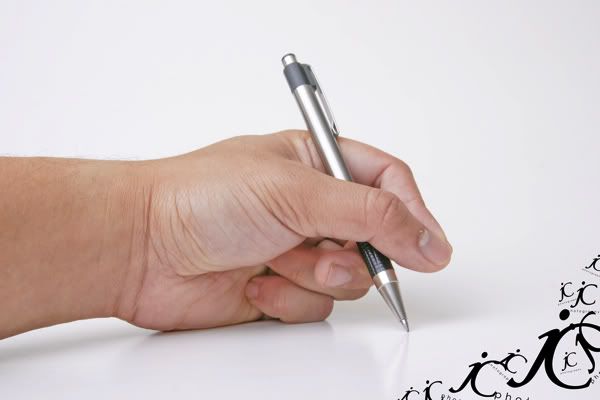 This is my hand and many are wowed when I show them how I write. I make "pinchers" while holding a pen. :shrug:
Set up for these shots:
one AB400 set to 1/2 power shot through 42" white translucent umbrella approx. 1 ft away from hand to create large and soft light source

1/125 shutter, f/11
First up is my family and I'll move on to friends who are interested in joining. I'll probably include a quick note made by the pictured writer to show their handwriting that comes from their particular hold.