Just placed my magician's only exclusive shelf.
"Daang. What the--? How? No wayyy!"
That's what I'm hearing [or at least expecting to hear. Ok hoping to hear] from your reaction.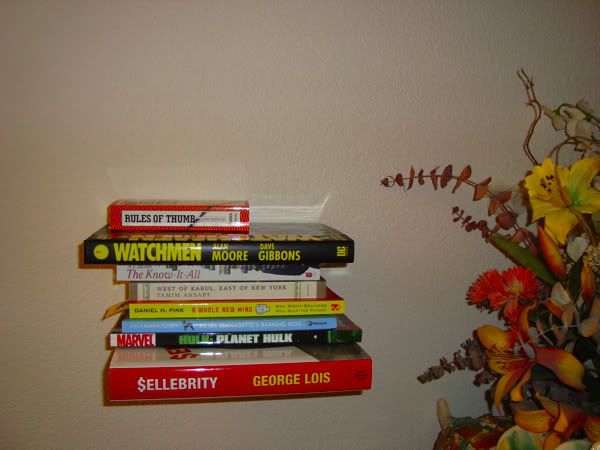 Because this stack is near my bed and bed lamp, I'm devoting this stack of books to that I've yet to read. Not pictured but Three Cups of Tea belongs there too.
Fun fact: three of the books I need to read are
signed
by its authors:
West of Kabul, East of New York
by Tamim Ansary,
Hulk: Planet Hulk
by artist Greg Pak [courtesy of my
cousin
] and
Three Cups of Tea
by Greg Mortenson.