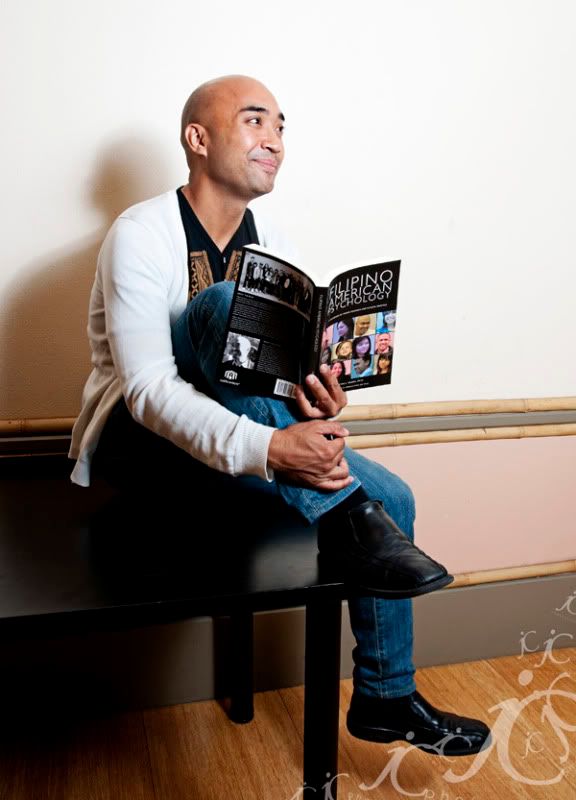 Last week I had the opportunity to photograph the author of
Filipino American Psychology
Kevin Nadal
. This photo was taken at San Francisco's
Bayanihan Community Center.
He and 3 other Filipino authors made an appearance to talk about their books and answer any questions from the attendees regarding Filipino culture in America.
I made the image above with the help of Kevin's cousin since I
forgot to bring my hotshoe adapter to hold my Sony flash
. Burn. So I asked him to hold the flash pointed to an umbrella attached to my light stand and since it was all triggered by a Cybersync set, it worked perfectly.
The full panel of the invited Filipino authors spoke about their books and answered questions from the attendees.
Another photo of Kevin whom I asked to sit on the table [in the same room of the presentation] and it made it easier for me when Kevin himself did a few poses.
Set up was simply a 32" white with black backing umbrella on a light stand standing about 4 feet away from Kevin. Flash power was set to 1/2 power and I was probably shooting at 1/125 shutter speed at about f/5.6.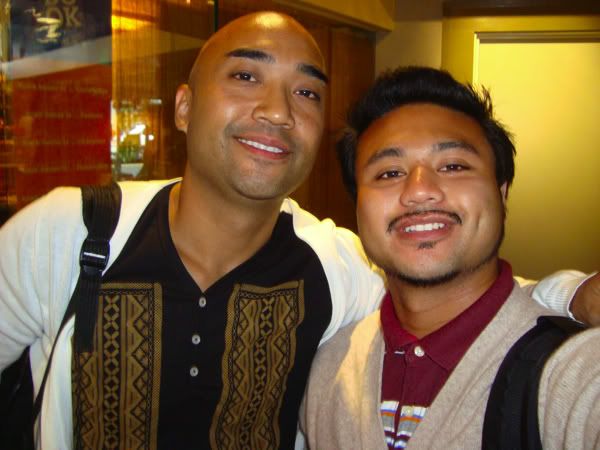 A photo of Kevin and I right before he left his 10 minute photo session. And yes, this was simply set up umbrella, pose, shoot, and that's it!
I only took 10 total photos
! So this is my first taste of speed portrait photography.
The book itself hasn't been fully read--I'm about 1/4 into it!
Signed sealed and images delivered [to Kevin].
Thanks again Kevin for your time and agreeing on being photographed!