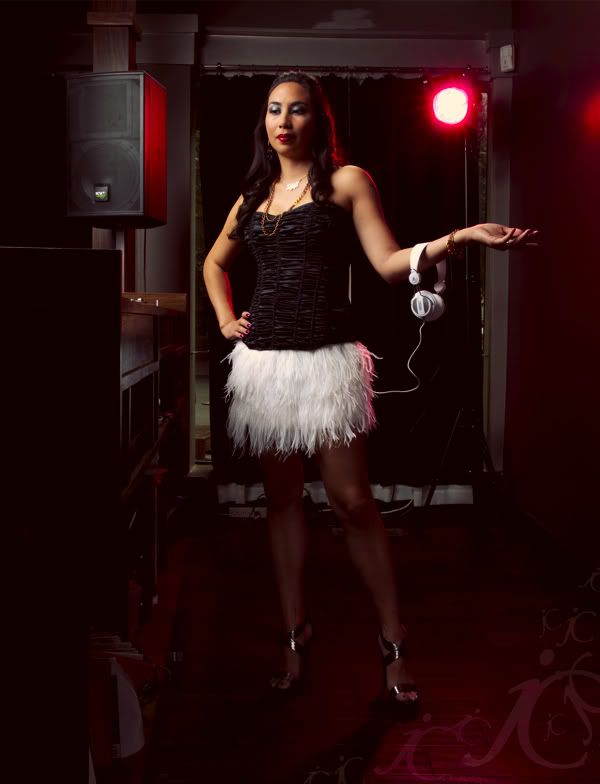 Wanting to stray away from the "DJ on the turntables" shot, I had told DJ Zita that I wanted a more "Fashion meets Music" kind of shots.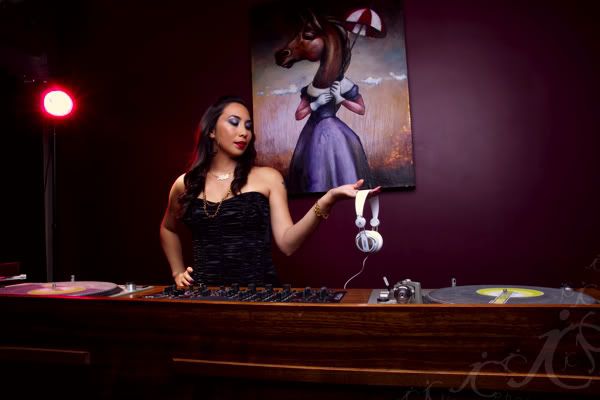 Another shot but different view. I must say I love the artwork displayed at Levende. More pics of it will be up once I run through the BTS [behind the scenes shots by Julian] and will post on the next posting.
In front of the bar.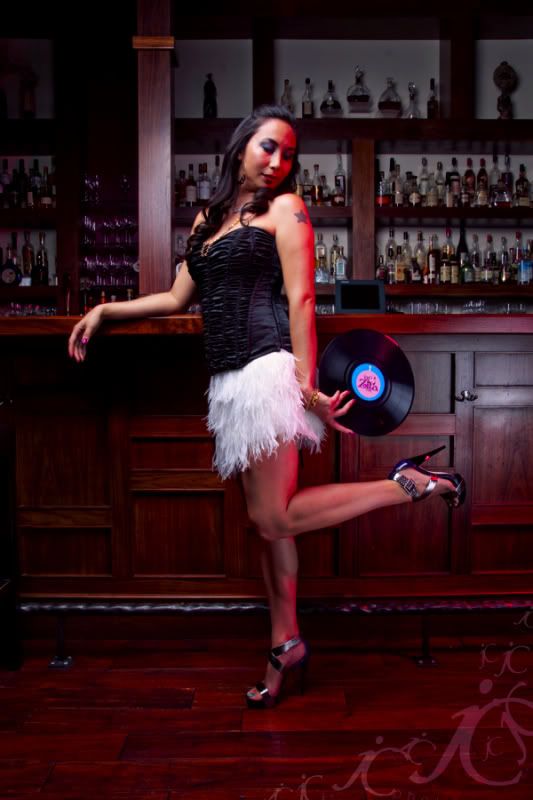 A sweeter image with DJ Zita's record.
My favorite image of the set since this is what I wanted the most from the set of concept images I conceived. I'm entitling this "Droppin' Beats" and hope that will speak for itself. And for kickstarts, it would've been more embarrassing if it was replaced with toilet paper.
Another view: [super] wide angle used with me on my belly to take this particular shot.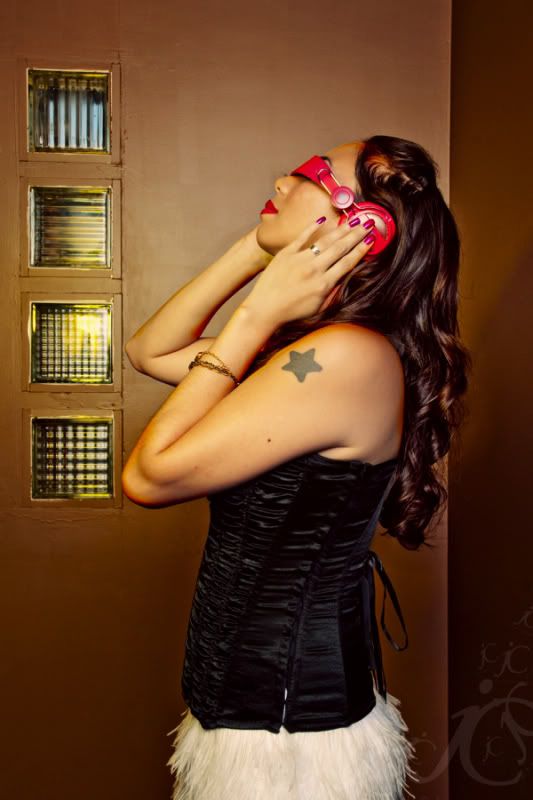 "Seeing Sounds."
Thank you again to everyone on set to make this shoot happen [within that 1 hour and 15 minutes we had!!!] It was for sure a rapid photoshoot trying to squeeze in all these shots I had in mind but we did it.
Behind the Scene photos and stories will follow this post up ASAP.
Stay tuned!