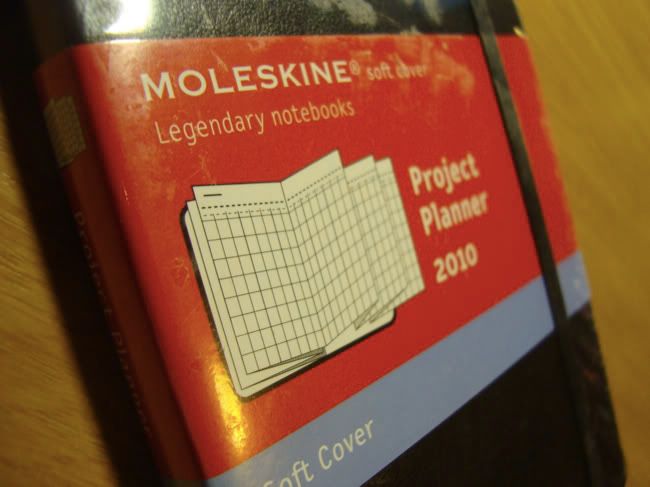 Borders gave me a bonus $5 Borders Rewards dollars so I felt inclined to use it towards something useful. Because I get 90% of my books on Amazon, I felt that I should this on something besides books and after awhile not being able to find anything, I result to my default product that I stock up on--Moleskines. I remember seeing this on Moleskine's blog and behold they had about 3 of these brand new
Moleskine Project Planner 2010
! They were so new infact that Borders didn't have a price tag sticker on them!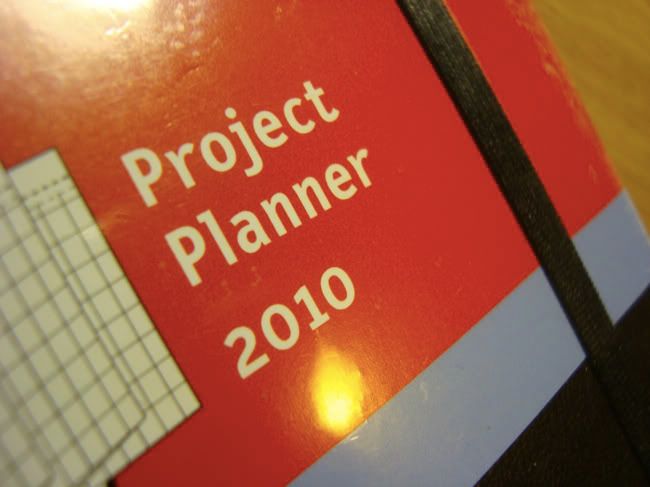 Without knowing the price before going to the register, I was wide-eyed when the lady rung it up and it was $12.95! Even she was surprised for such a small thing. Then again, these things are always priced high among the pocket notebooks world.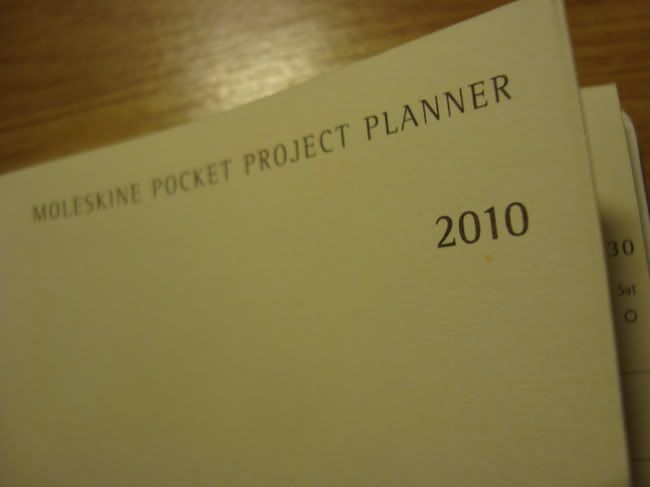 The paper used in this planner is about the same thickness and feel as the other regular Moleskine notebooks.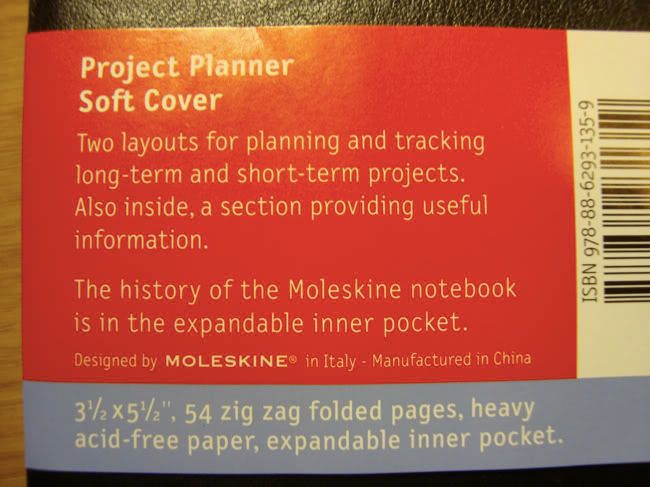 I personally use a
Moleskine Daily Planner
and love it. I am able to write a lot since each page is dedicated for a day and makes as a makeshift diary. This on the other hand is a Project Planner and the special is that it's "pages" is really one long piece of paper so you can roll this thing out on a table and really look ahead.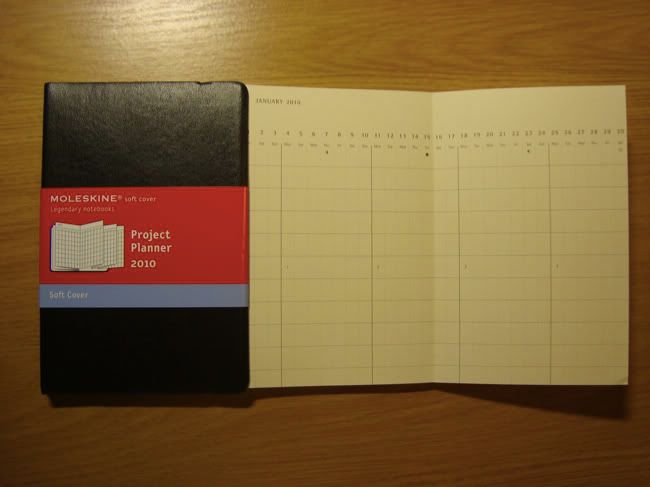 You can flip through this as a regular book.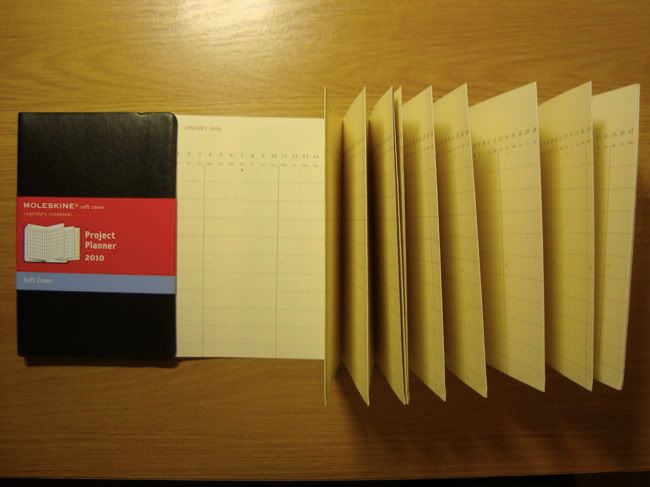 But because the end is not attached to the book's spine, you can literally roll this out to be more than 3 feet easily.
Just like the other Moleskine Planners, it has maps, unit conversions, and other handy information.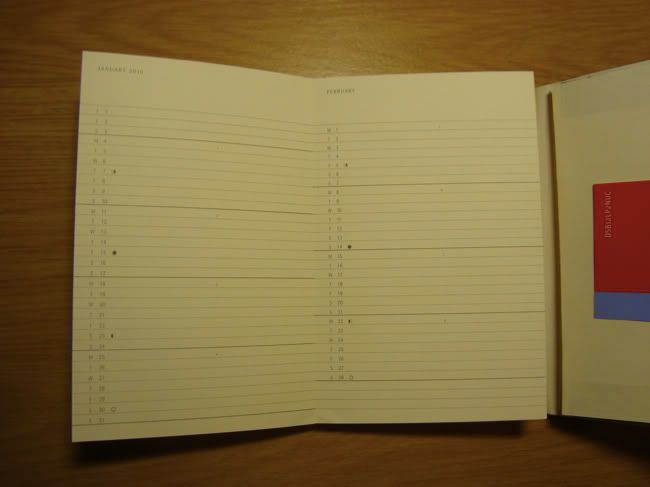 On the reverse side of the Project Planner pages are a weekly planner pages so you can have a bit more room to write something.
I am still gonna figure out how to write my projects on it since the space is a bit limited.
Overall, I am happy to purchase this because while I do have a Daily Planner that I plan on using every year, it is great to actually "see" your plans on a timeline rather it being one page and flipping to another page.
This will be great for writing down schedules for work [which I do hope I get a job next year as an RN] and portrait sessions.
It is a good at-a-glance project planner although I'd wish there's more room to write a lot of details on a certain project.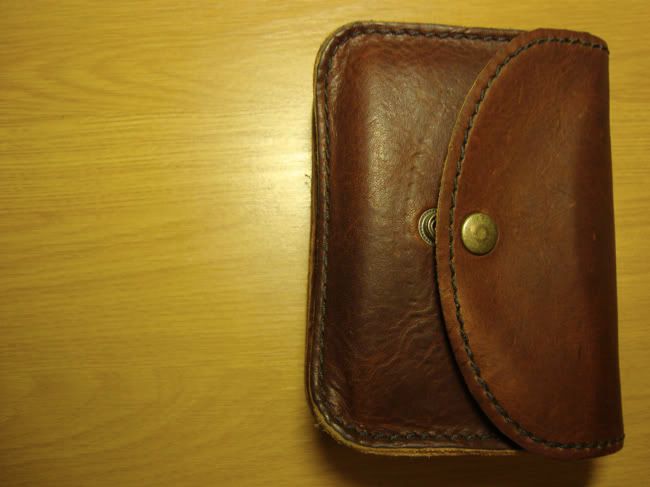 Here is my favorite accessory for my Moleskines: my custom
Renaissance Art l
eather case.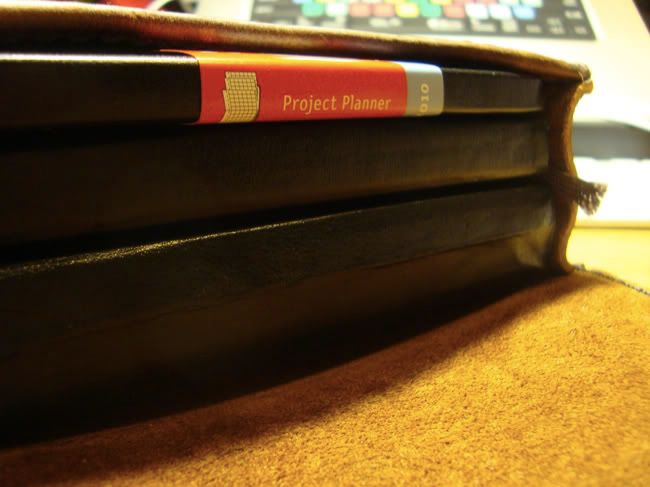 Custom because I had it made to order to fit my two most used Moleskines: the pocket
Squared Journal and the pocket Daily Journal
.
Best part is that it will also fit my new Project Planner 2010!
Say hello to a more organized and planned 2010.