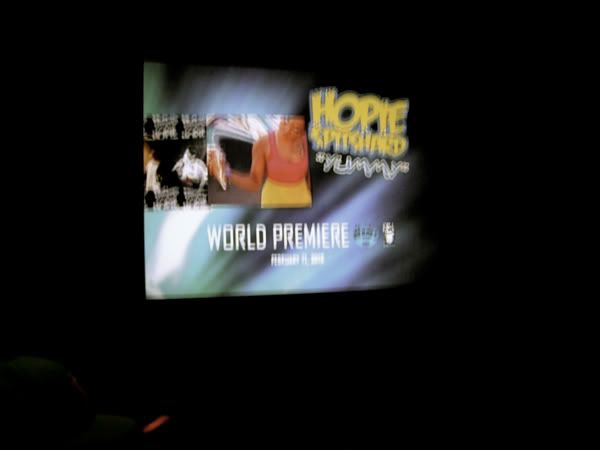 My
friend
and I attended
Kid Heroes Productions
' World Premiere Music Video event of female MC
Hopie Spitshard
's "Yummy" at San Francisco's SOM bar.
Because I was the
official still photographer for the music video
, I definitely wanted to check out this video before it's officially released on Valentine's Day [This Sunday, Feb 14].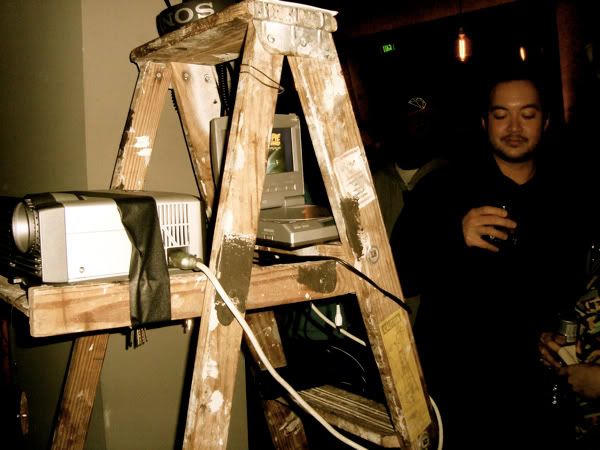 Everyone at the room was able to view this fantastic music video on the wall thanks to the projector that was sitting right beside me.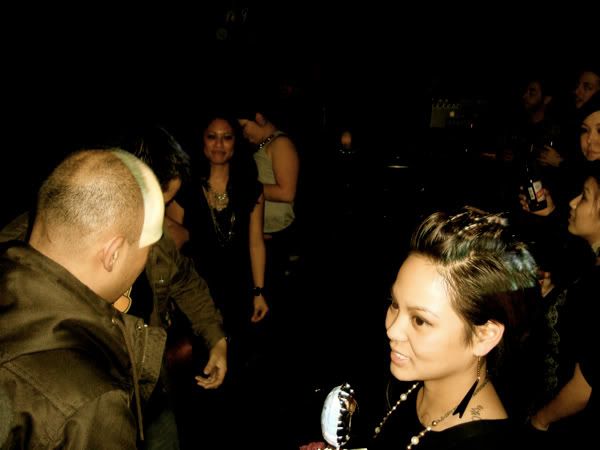 This is Hopie Spitshard herself who happens to be celebrating her birthday this very evening along with co-star
J Billion
. I was gonna ask to get a picture with her but then again I already had
one on set with her
.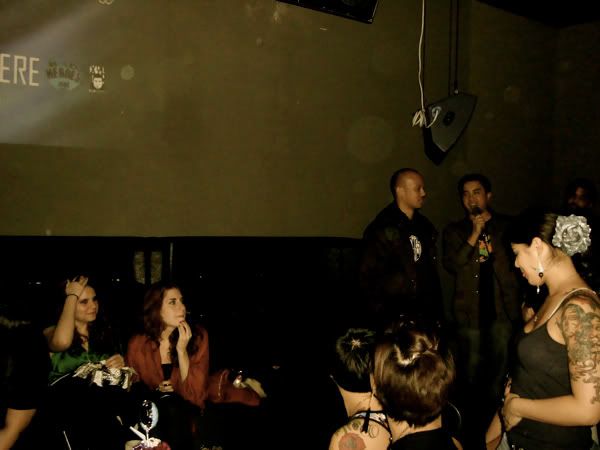 That's the editor
AJ Calomay
and director
Patricio Ginelsa
explaining briefly all the hard work put into this independent video.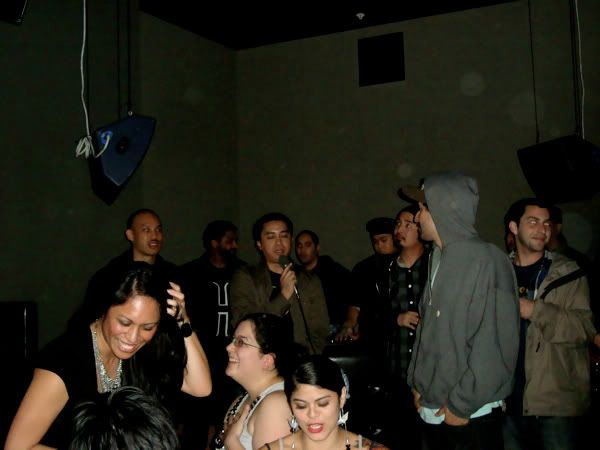 He also thanks the cast and crew who put their time into this video treat and is glad that everyone can now view it.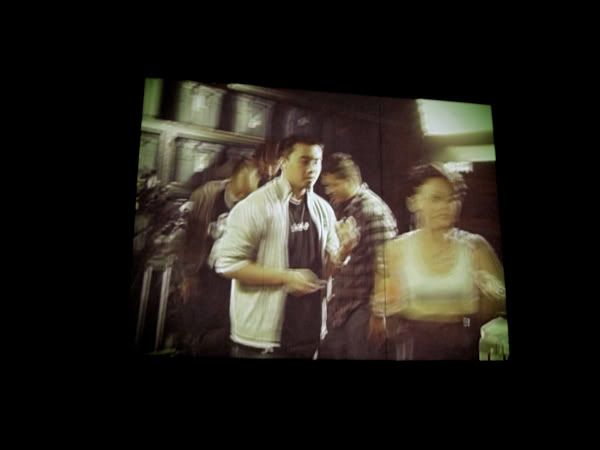 Prior to the actual video a Making Of featurette was presented.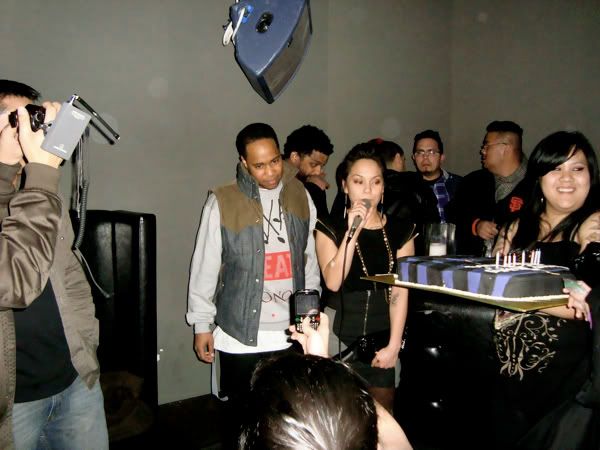 The crowd in attendance sings J Billion [it was his birthday celebration too] and Hopie a very Happy Birthday. That is a cake and you need to see the video to understand...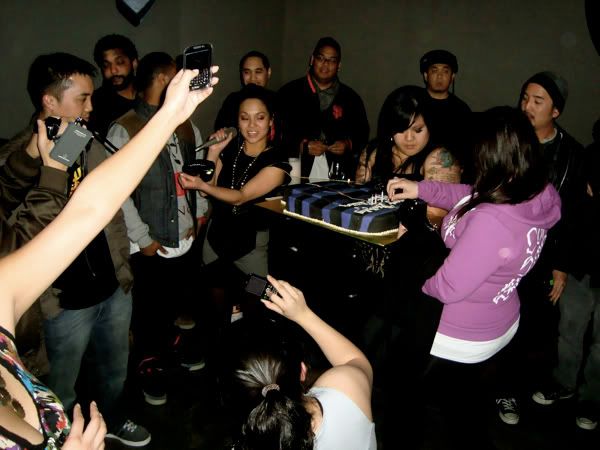 A definitely cool moment as they blow the candles away and begin to celebrate this already momentous occasion.
Thanks Pat for allowing me to partake in this video and for you Hopie, I wish you a very happy birthday again! I can only wish for the both of yall continued success!