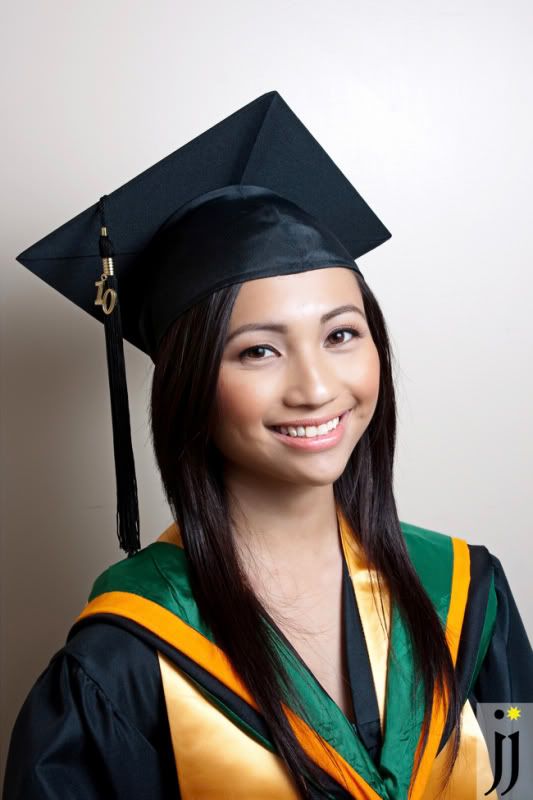 Here's Carla, a USF Nursing Senior graduating this month! I actually met Carla lonnng time ago when I was part of my friend's cotillion [18th Birthday Party] when I was a sophomore in high school. She was also my "rival" since we were both in our high school's dance/step team who performed in the big rivalry basketball game every year haha! So it's definitely been a long time since we've actually hung out.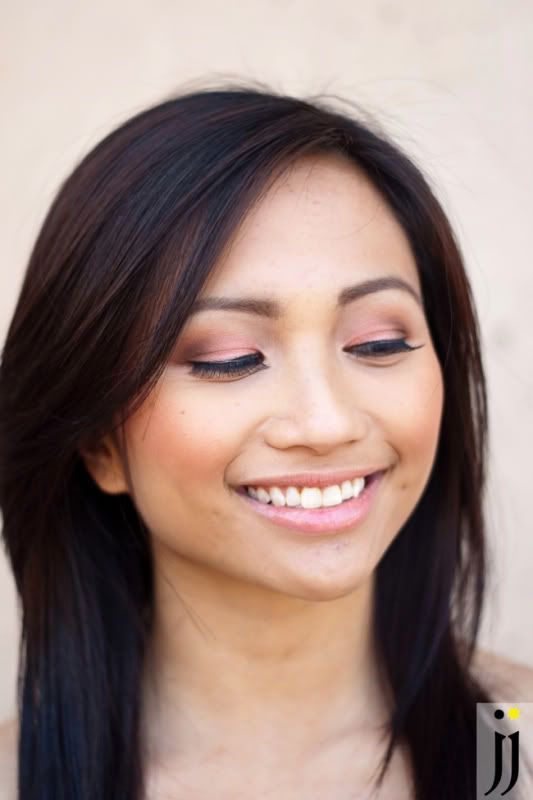 We went around USF and chose some simple background in order to focus in on the graduate.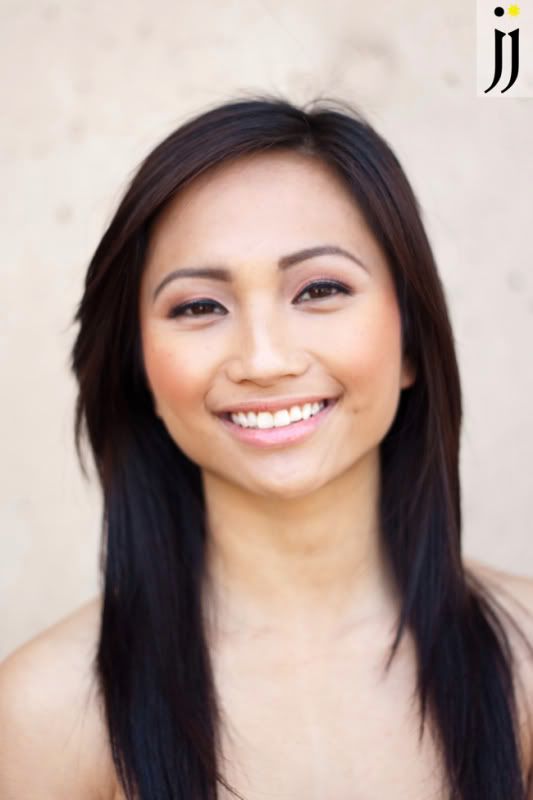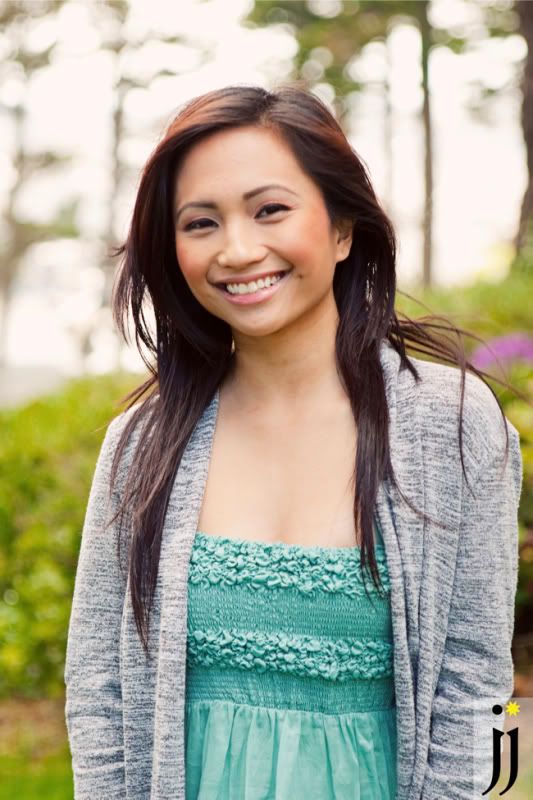 We then headed up the [dreaded] stairs of Lone Mountain.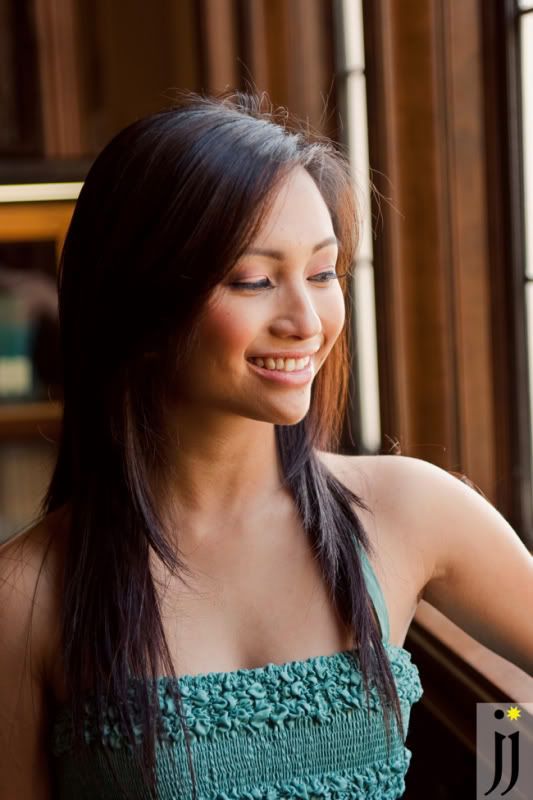 We headed to the Study Room at Lone Mountain and I apologize to those who were studying at that time! I tried to work quietly but even if I whispered directions to Carla, I couldn't help the loud shutter and flash whirring haha. Pictured above though and below was putting the nice window light to good use.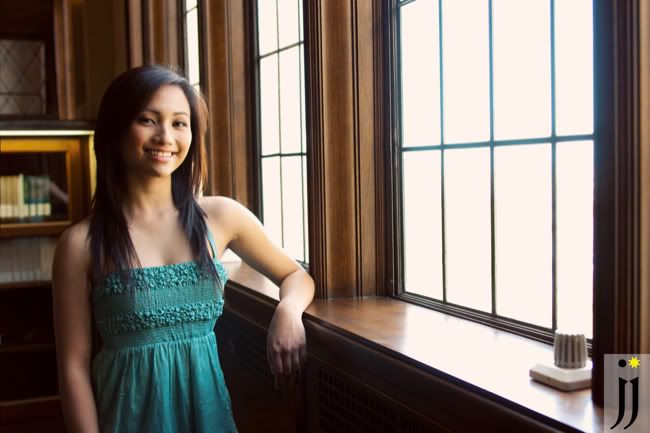 This is when I got a view glances by then since I was now using my light set up. =P But can't argue with some of the great shots I got [above and below].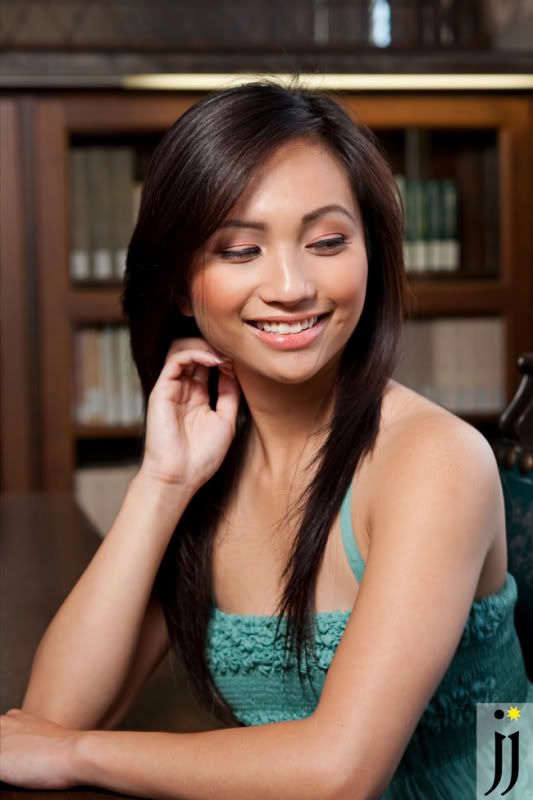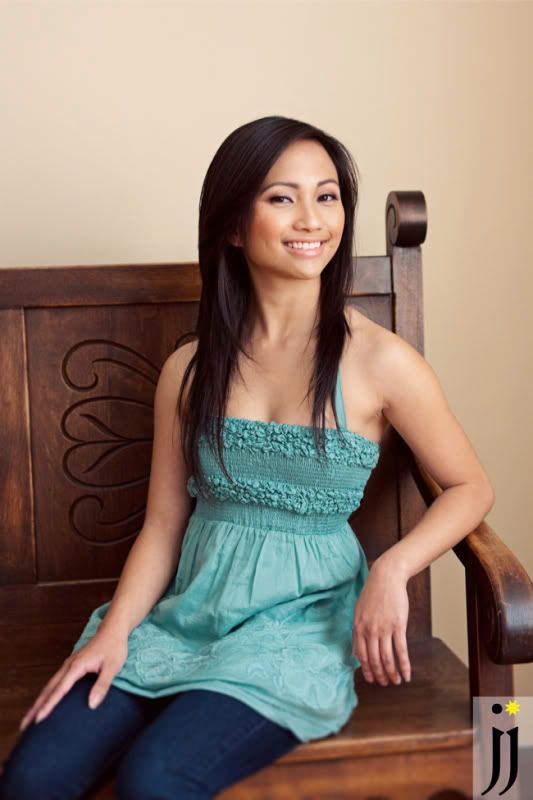 Before heading out, we used the lovely natural light flooding in the old halls of Lone Mountain.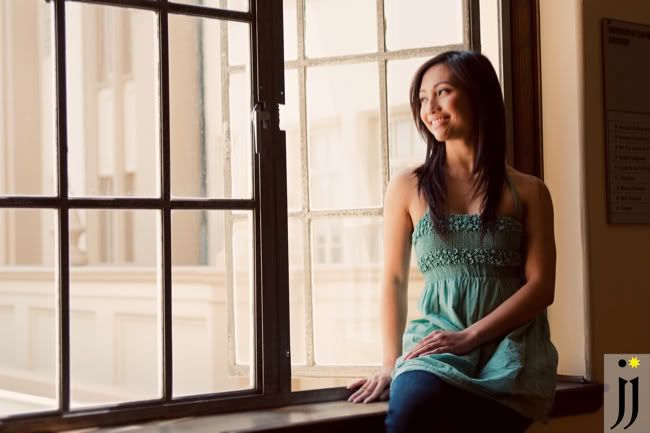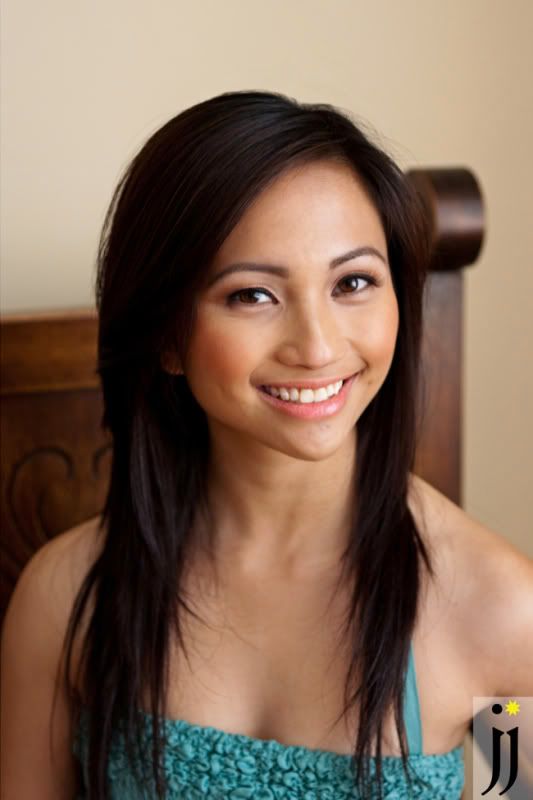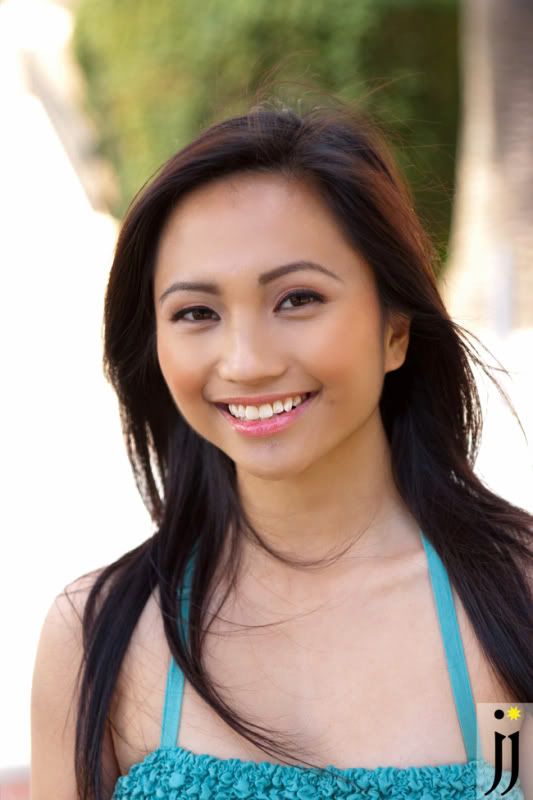 Lastly, we headed outside right in front of main entrance of Lone Mountain and had Carla go in the shade to grab a few shots.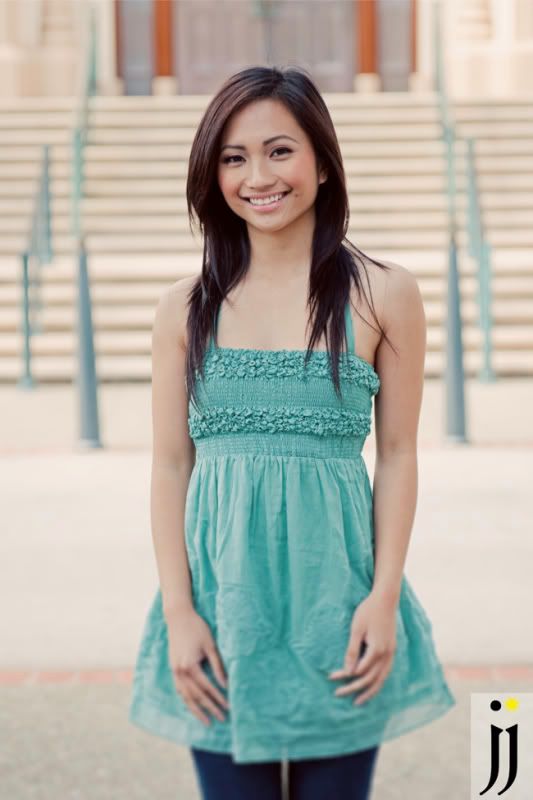 The last photo she chose for her edits and my favorite. Love how the railings in the back compliment her teal dress!
Thanks again Carla and hope you had as much fun as I did!