....ok to be fair, a photo of me and a quote was published from Saturday's
National Trails Day
event in San Francisco's SFgate.com/Chronicle on June 6, 2010--so nothing of my photographic work was published. I found this event online and thought it would be a good morning to spend with my girlfriend. Plus, volunteering is never bad!
photo by

David Paul Morris

, special to the Chronicle; my girlfriend Cher and I among other volunteers
.
Here's a link to the article written by
Nanette Asimov
, a staff Chronicle writer. Be sure to read it so you can see how "I am published"! =D :
http://www.sfgate.com/cgi-bin/article.cgi?f=/c/a/2010/06/05/BAEK1DQLAI.DTL
Here's a few images that I took on our day volunteering at Presidio's Mustard Gas site [yes, back in the day as I learned, this area in the Presidio was actually used as a practice area for soldiers and mustard gas!]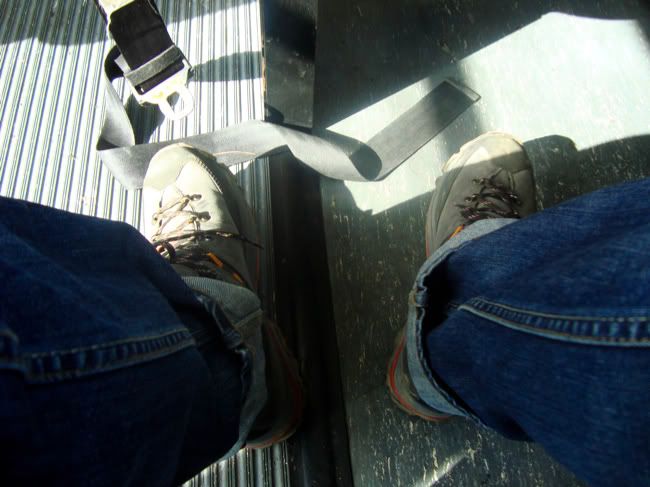 Me and my Timberlands ready for a morning's work of volunteering!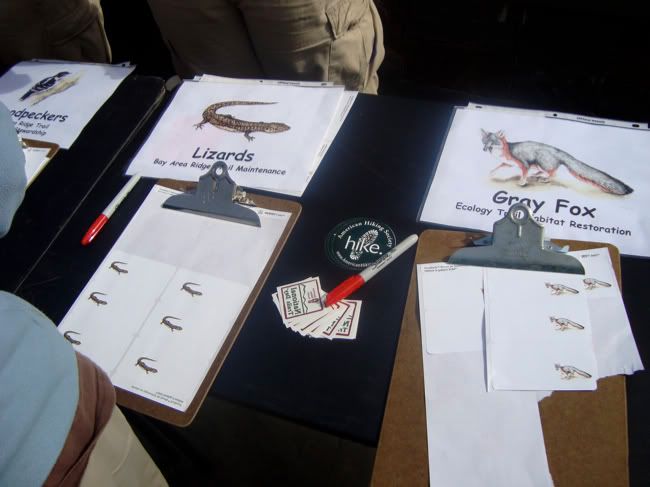 We had the chance to chose which teams to go to and so we decided to go with some weed pulling under the Gray Foxes!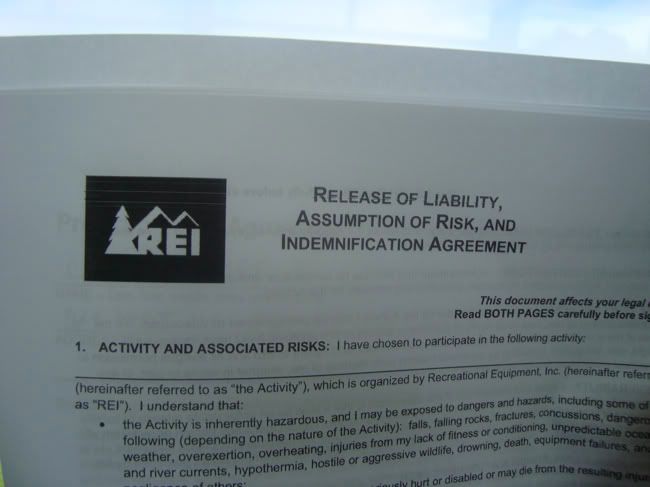 We did have to sign a release/waiver form courtesy of REI who was one of the sponsors for the event.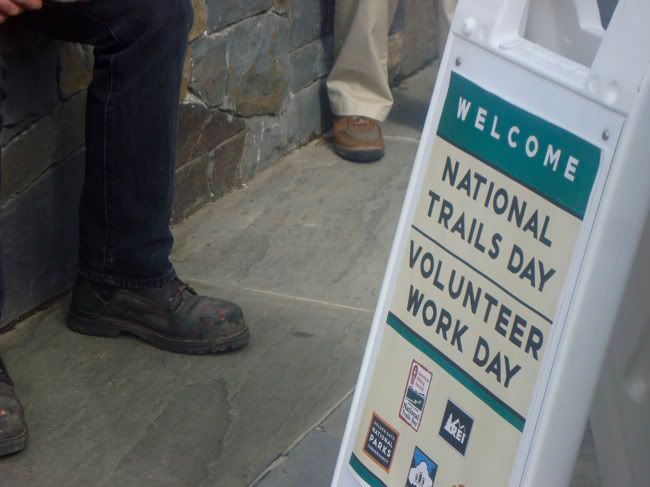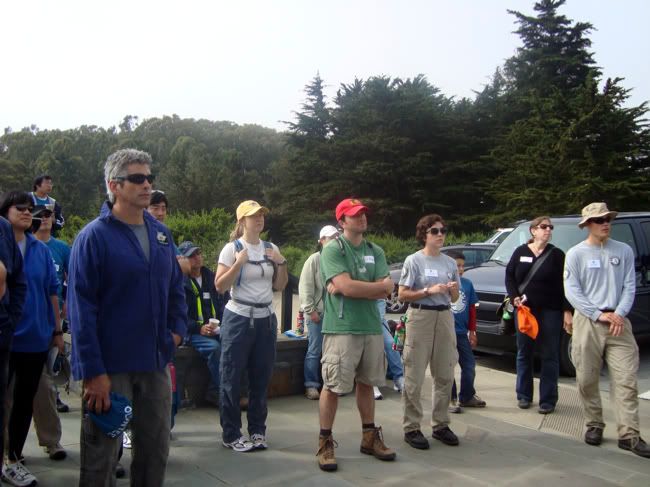 A quick pic of some of the many volunteers that came and met at around 9:15am at Inspiration Point in Presidio.
Thankfully we were given gloves as we soon learned that pulling weeds is actually tiring and can be a blister-on-hands making chore.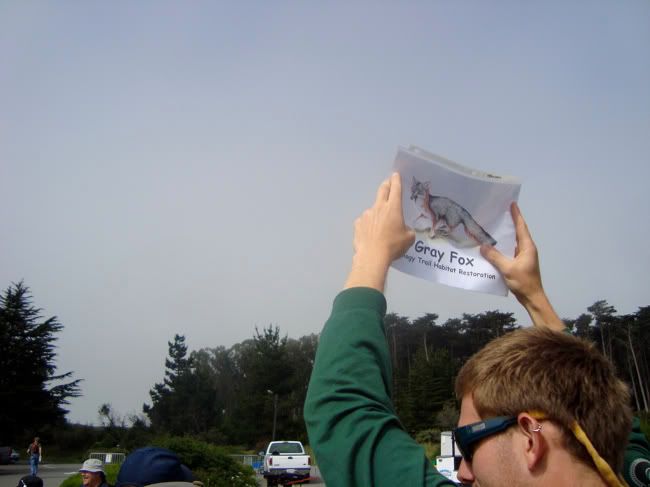 The teams separate and head to the specific sites that we will be working at.
A quick fun fact: did you know that California not only has a state flower [Poppy] but also a state
rock
?! So! Our state rock is.... the
Serpentine
!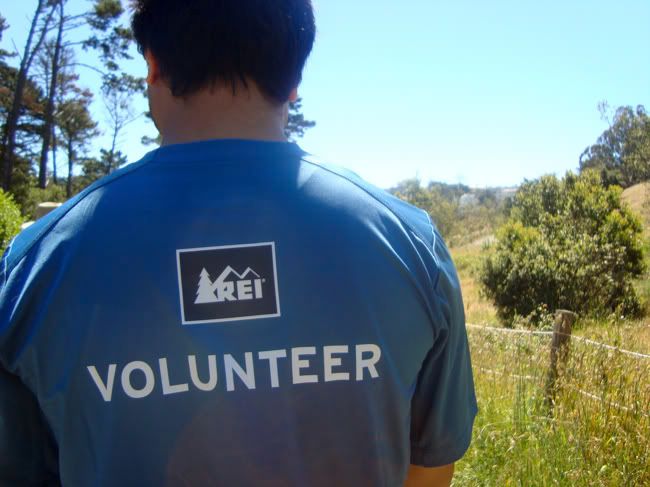 You saw earlier that we had to sign a release form, yea? Well it's worth it not just because we are giving our time back to Mother Earth.. but also because we got these cool athletic sweat wickering shirts from REI!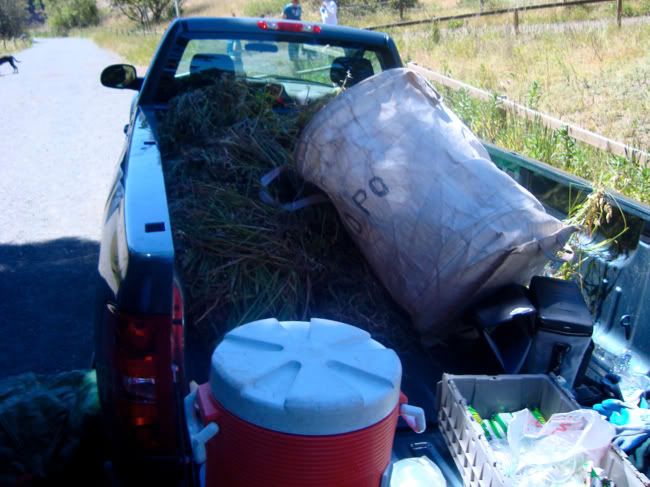 Our haul for the day! More than a dozen large bags of weeds [Purple Velvets, Rattlesnake grass, Foxtails and other weeds] on the truck!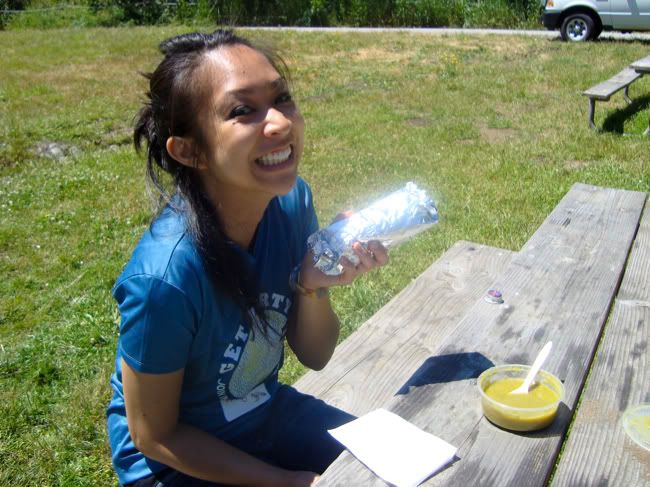 Our reward? Delicious chicken [or veg] burritos and some really good salsa verde to spice it up courtesy of the organization!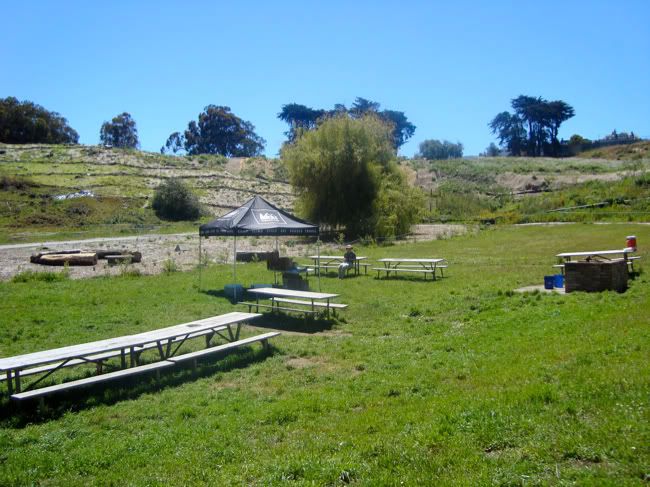 We all ate here... what used to be a dumping site for the army but is now cleared as part of the restoration project.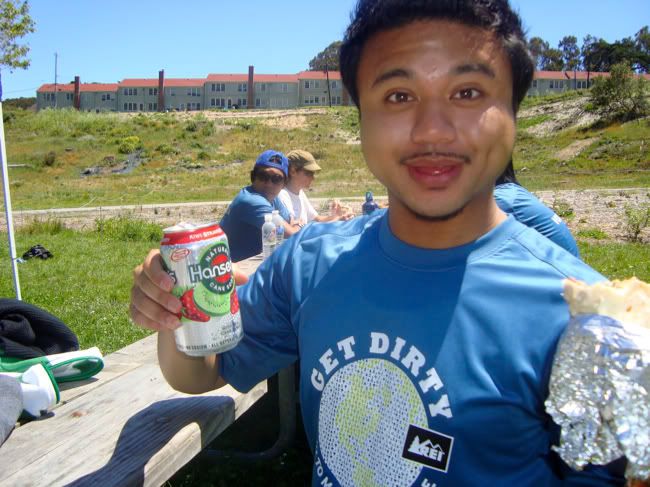 And I will say that burrito was well deserved after we "got dirty" for sure. We all washed it down with some Hansen's Natural Cane Soda as well.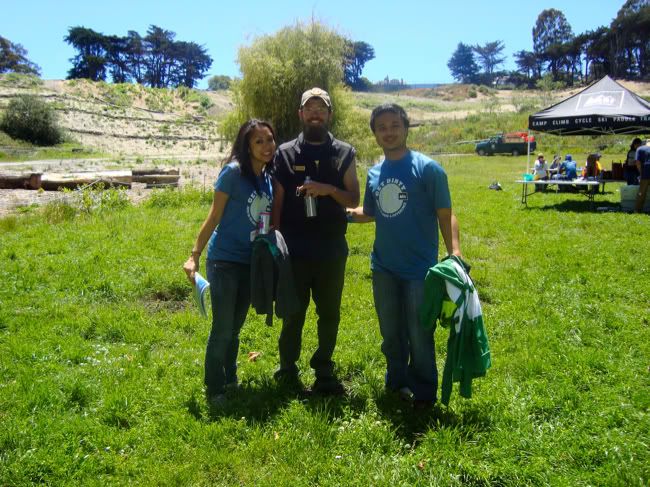 Pictured here with our tour guide/instructor for the day was Jason Erickson.
Thanks to National Trail Day and San Francisco for having this event available to those willing to volunteer and to have a great time in general giving back to Earth! Definitely will look forward to more opportunities like this!