I got this awhile back [like 1.5 weeks ago] but am finally making a review for it since 1) I'm a
Moleskine
fan [my friends know that already and so when this case was making the blog newsreel, couple of friends already knew I'd get this]--check
this
,
this
, and
this
--and 2) I love my
Kindle
! So what better way than to combine the both!
Packaging is simple--cardboard box with some black printing of the content inside.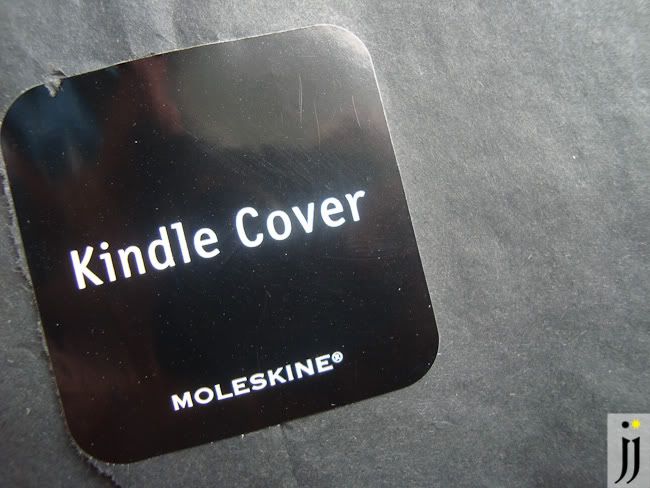 I couldn't wait any longer but this sticker with the Moleskine Kindle cover wrapped in black tissue paper was a simple and elegant touch to it.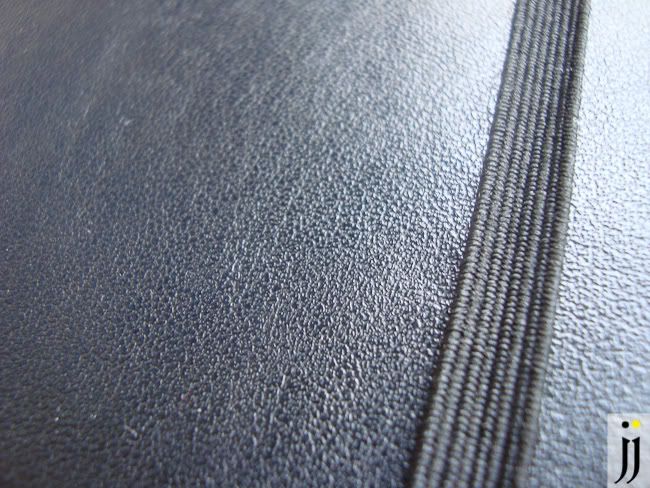 Known for that elastic band [in which many imitator's out there copy now], this keeps the Kindle cover from flapping open expectantly. I will say though that the usual oil-clothed cover is a little "oily" than it usually is... it has a "sticky" factor so it does pick up dust/hair easily but a few wipes takes care of that.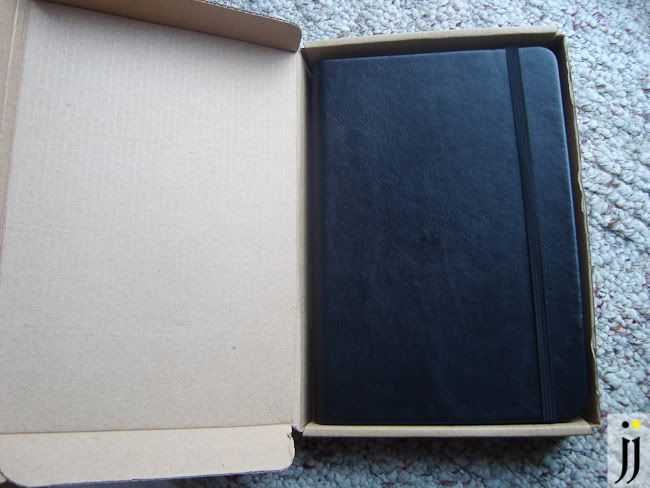 If you were to open it, you'd find it wrapped in that black tissue but inside the box is just that plus a little pamphlet with the explanation of the Moleskine.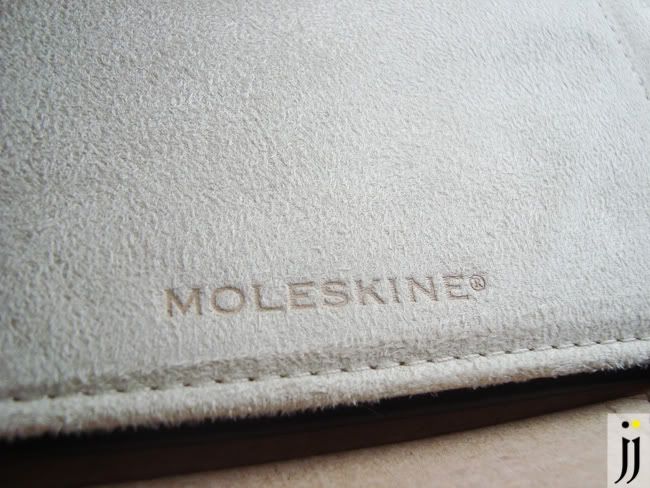 What sets this Moleskine apart from its classic notebooks is this nice suede like lining to ensure that the Kindle doesn't get scratched. It's definitely nice to touch and makes it seem more expensive!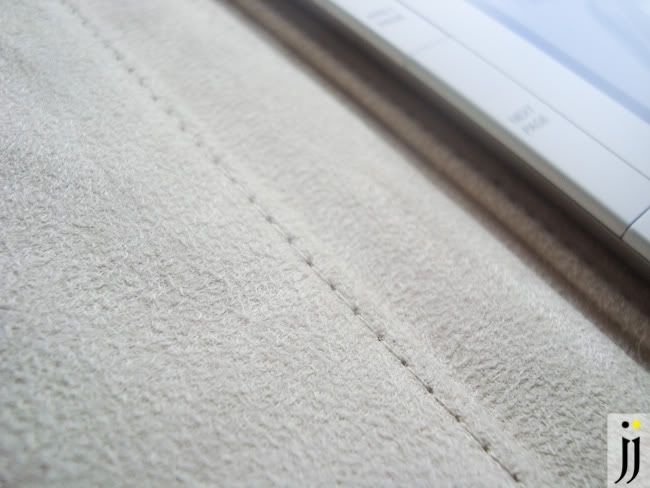 Another detail shot of the suede-like lining of the Moleskine Kindle cover. Very nice Moleskine!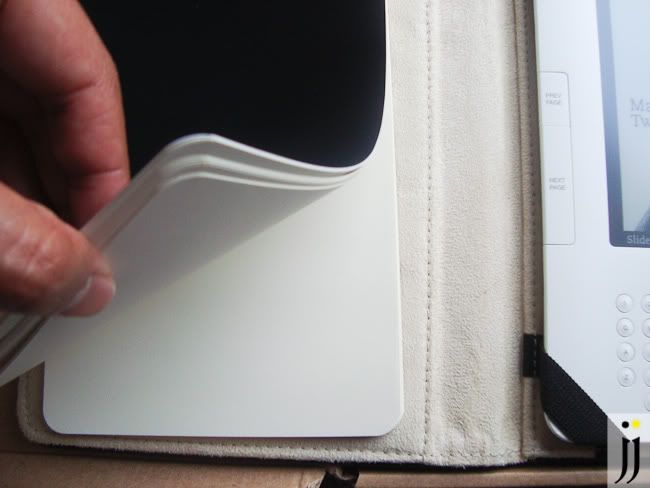 What is nice about this cover is that it keeps its analog past present with the digital. Moleskine is nice enough to include
two
Volant reporter notepads--reporter notepads in general are about $10 so you're getting $20 worth of Moleskine paper already with this cover! [
Non-Moleskine fans must be like "Wait, you'd pay $10 for a notepad??! Sigh, if you're a Moleskine fan you'd understand...
] I read that these notebooks are made specifically for this cover and its back cover slips in the pocket sleeve in the inside panel.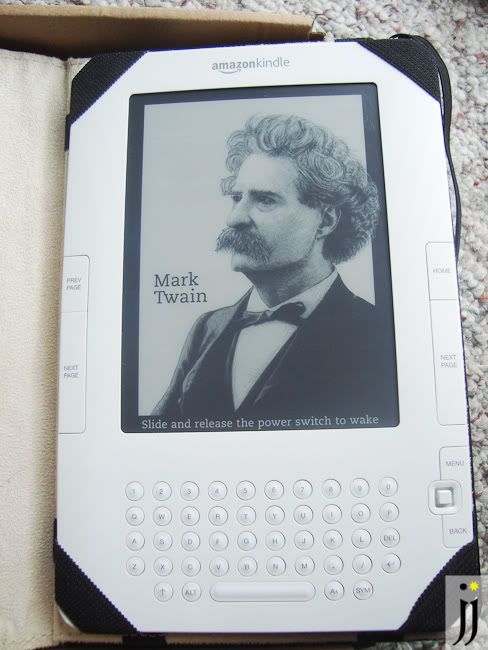 While it doesn't look secure at first, the Kindle is just held by 4 elastic bands. Trust me though, once they're securely on, there is barely give or movement!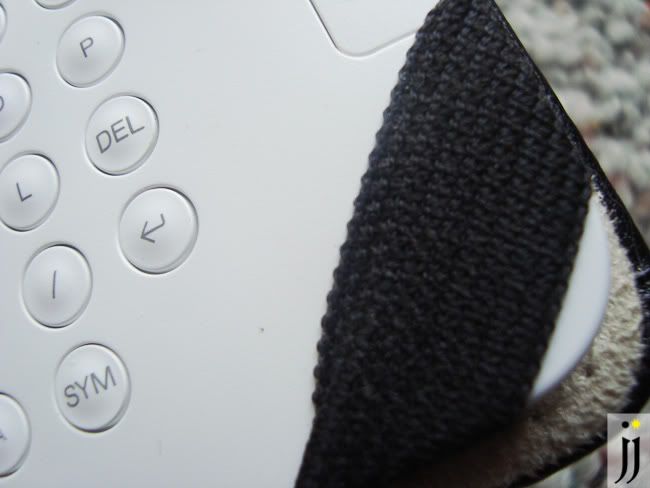 Because it's so snug, the Kindle sadly cannot be attached with a protective cover--so this thing is bare and exposed to outdoor elements. I previously used a cheap eBay bought plastic hardshell but loved it because I can toss it in a bag or table and not worry about--plus, it had a protective plastic screen that was attached to it!
So here's the "problem": You see the Kindle 2? And then I'm
sure
you see the Moleskine Cover + notebook. This case does definitely add more weight and dimension to the reading experience but if anything, it's like reading a physical book. So don't expect this cover to be the slimmest or lightest!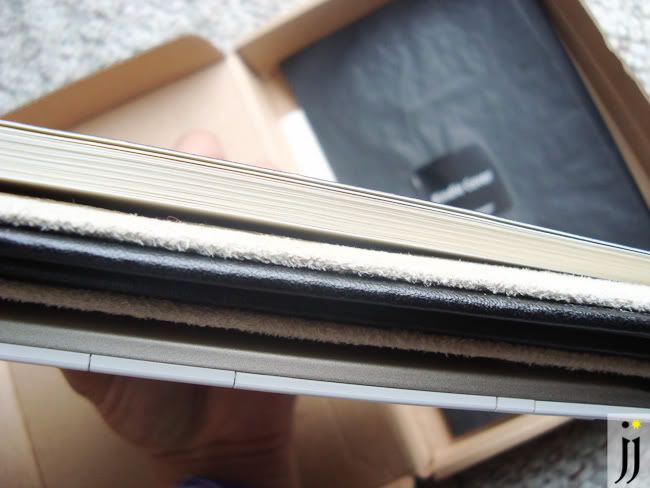 A closeup view of the Kindle cover in "reading mode."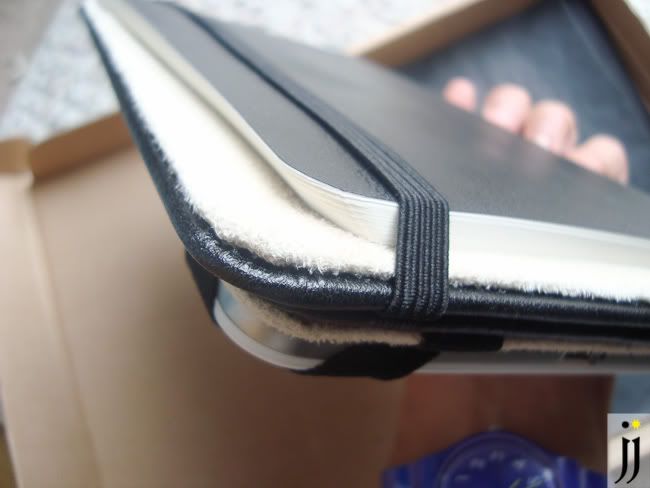 I definitely wasn't thinking before today but I would get annoyed by the reporter notepad flapping away if I didn't hold it properly. Remember I sometimes do it to my regular Moleskine notebooks, I just used the elastic band to hold the cover
and
notepad closed tight. Wala! Annoyance gone!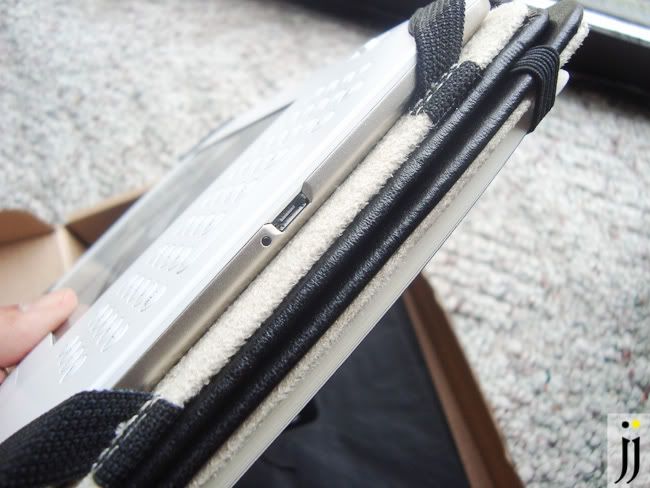 Bottom view of the Kindle strapped securely by the cloth elastic bands and the whole thing being held in "reading position" by the main elastic band.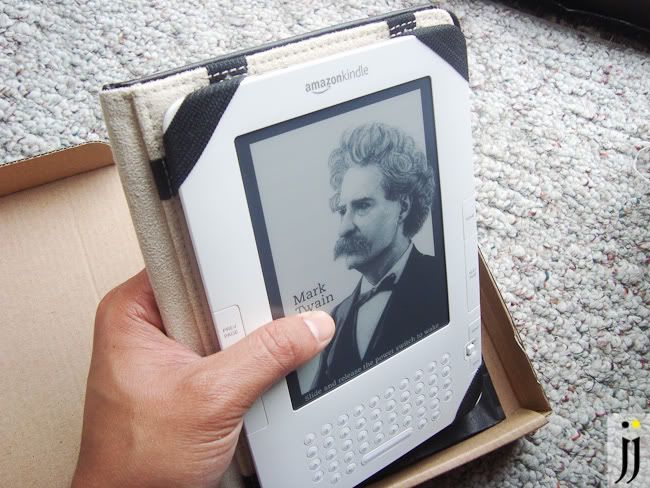 While it does seem thick, the added width does actually become comfortable as you're not holding a piece of thin plastic and metal. On the other hand, the Kindle was meant to be thin and light for portability....so decisions, decisions...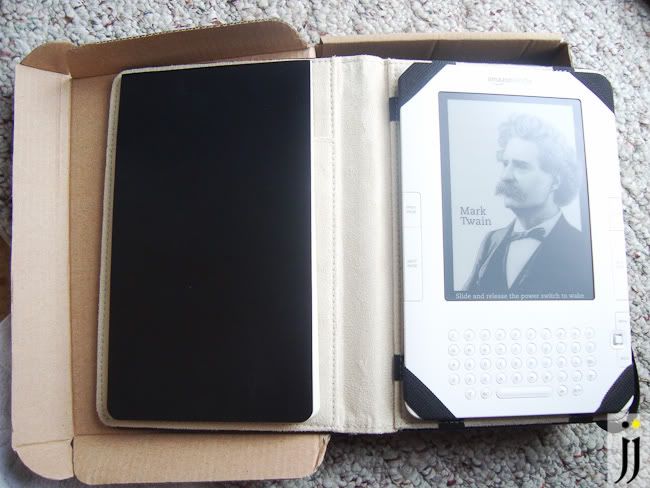 With Volant reporter 'pad closed...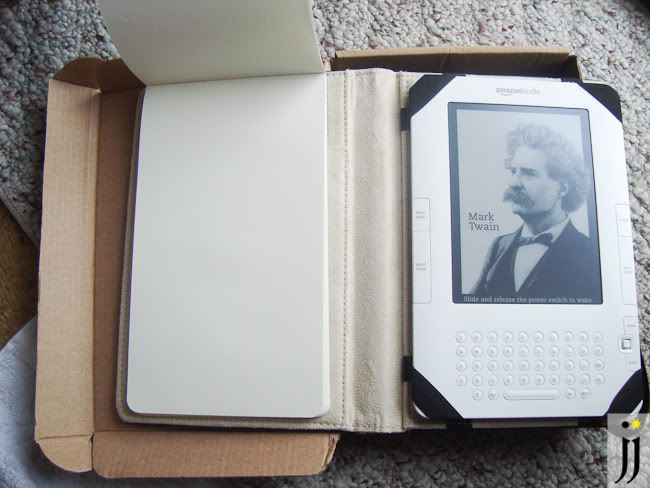 ...and open!
Buyer's Advice:
In general, I like this case and am beginning to love it since it blends naturally with my collection of Moleskine notebooks I use everyday. For me, having a notebook around is essential as it's quicker and more convenient than digital in more ways than one. My advice to determine if this cover is perfect for you is
get it
if:
- You don't mind your Kindle being exposed [you can apply a screen protector but I go against it as it adds glare]
- You need a notepad on hand when you read books on your kindle [on the other hand, the Kindle does have its own highlight and annotation tools..]
- You're a Moleskine fan!
My arguments for you to
not
get this everything above but opposite: having your Kindle exposed is death waiting to happen, you'd the skip a notepad because you've moved on to digital annotations, and paying extra money because it's branded by Moleskine just doesn't make sense.
In conclusion, the Moleskine Kindle cover is right for me. Yes, it's $39.99 [$5 more than Amazon's official leather cover] but the classic look, it being the official Moleskine cover for Kindle, and integrated notebook had me sold at hello.