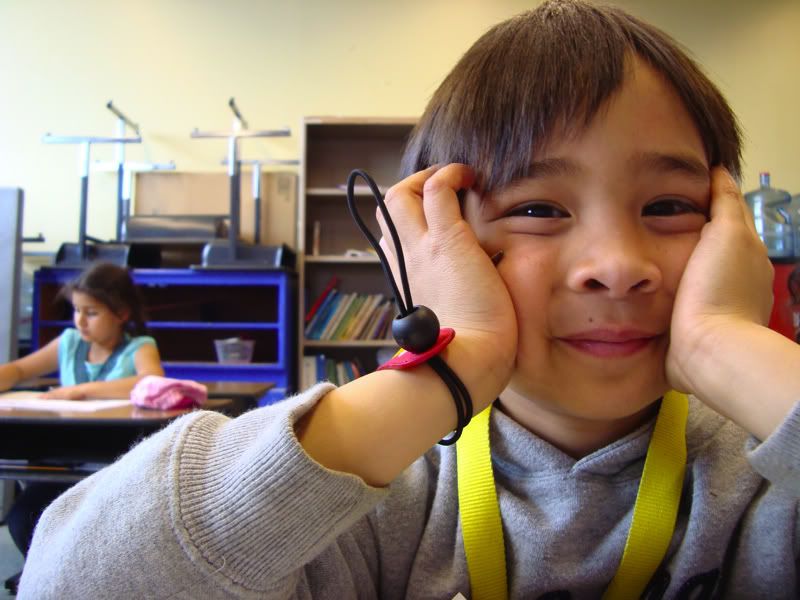 One of my students poses for the camera and allows me to demonstrate the "Rule of Thirds" to the entire class.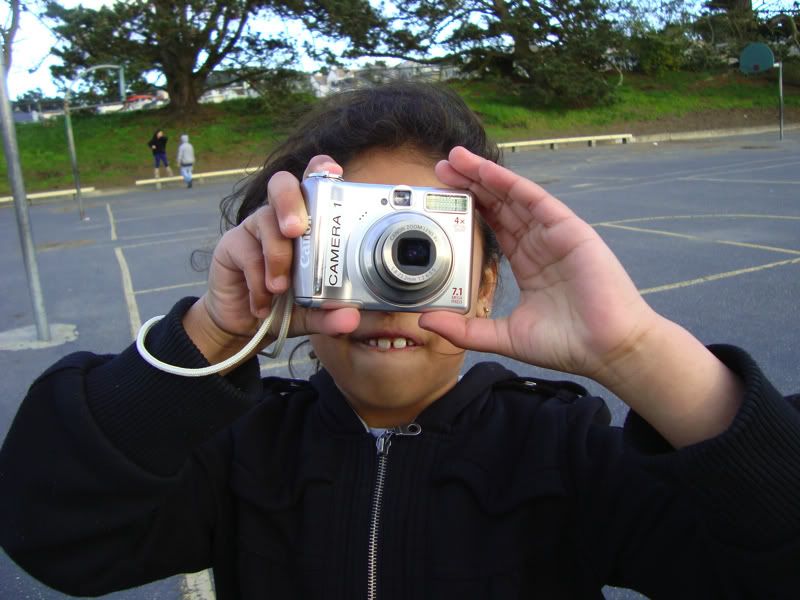 Cheese! I was quite popular that day since the theme for class was "action" so the kids had me jumping so they can capture me in air.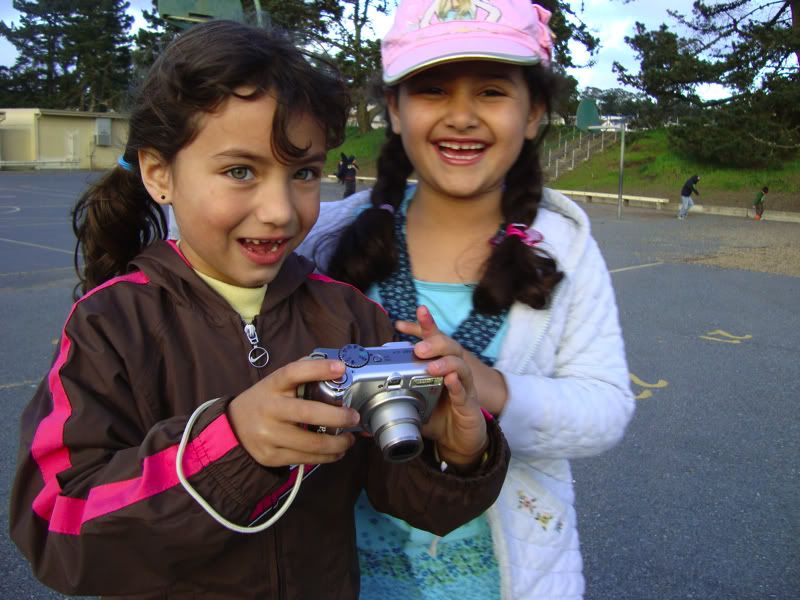 I have the kids partner up with each camera and each takes 5 shots before handing it back to their partner.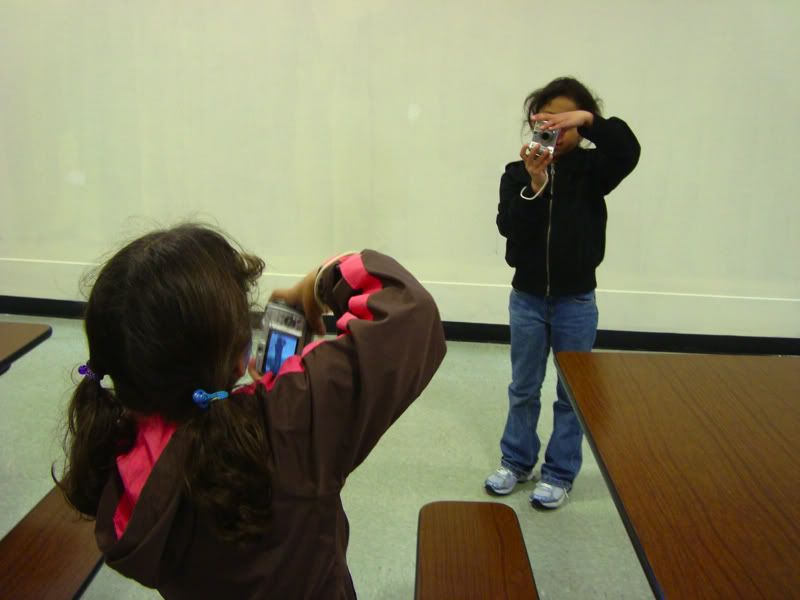 Funny how so intrigued they are when taking pictures of each other taking pictures of them. Confusing yes.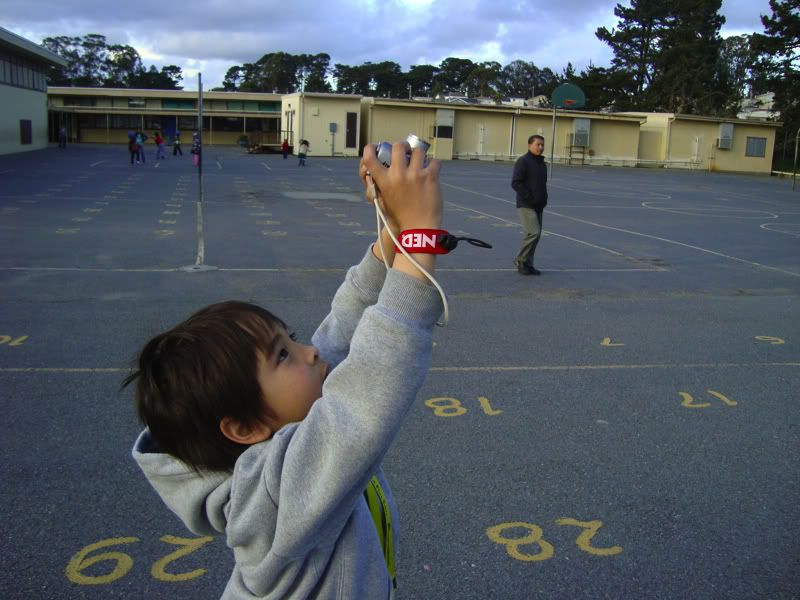 One of my students looked up and behold!
He spotted the moon!
Good day of teaching despite the cold weather outside in the playground. Next week we'll be going over panning and creative zooming.