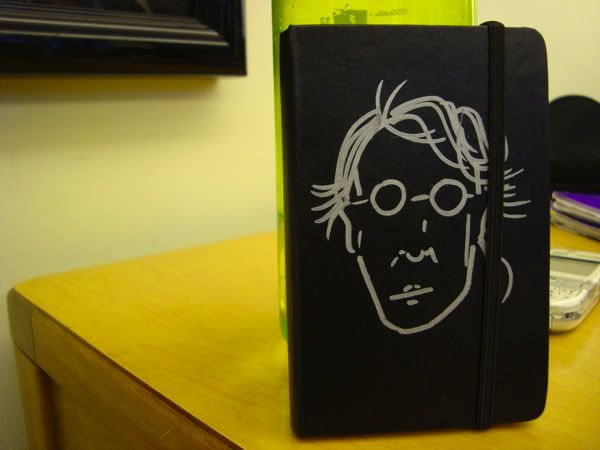 Ok. So maybe it's not the official John Lennon Moleskine edition but I'm making my move of relying heavily on my phone's Palm calendar to analog. As usual, I brand my Moleskines with a silver Sharpie with an illustration in front and a related quote on the back.
This time around, I was looking for a quote on life and stumbled upon this quote and I had to draw an accompanying image of John Lennon. I forgot to remove the strap so sorry about that!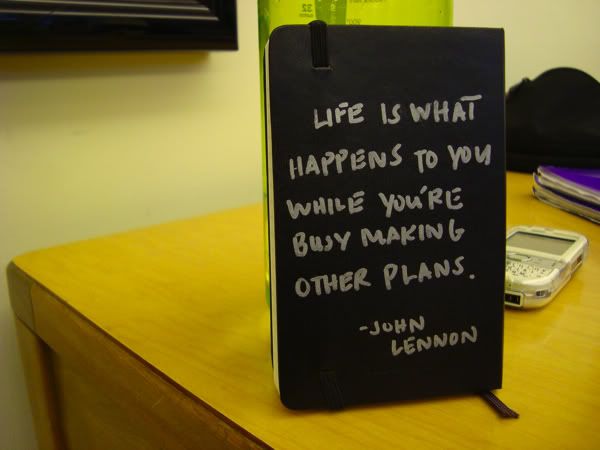 The quote I found via Quoteland.com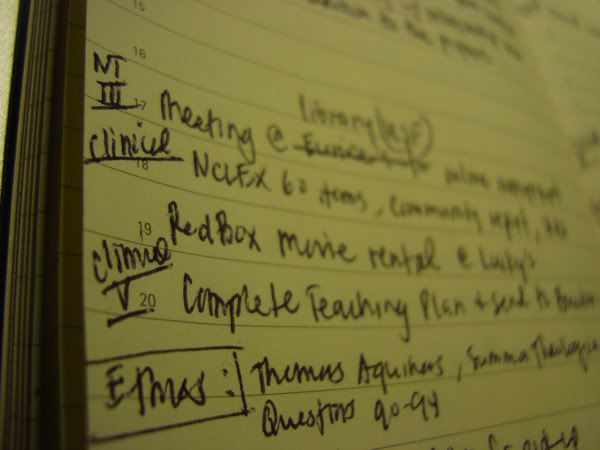 I've already filled out my schedules for the upcoming days and cool thing is that I add the weather on the bottom of the pages [after looking at extended forecast via online]. Once again, go get a Moleskine already.
Be cool.