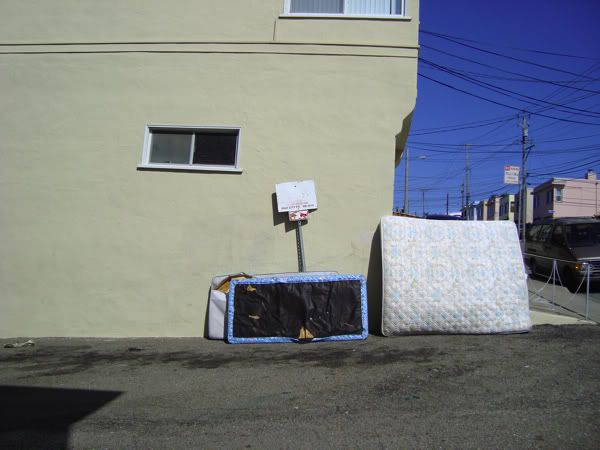 Left today for coffee and came across a new left over at my street's corner. When I came back I snapped a few pics in different angles and this is the best shot I got.
I'm always surprised because in a few days, these will be gone [I don't know who takes them] and in a few days something new is bound to show up.
--
Abbot and East Moltke
is an on-going project documenting the various items left by households at the corner of where I live. Different items have been left already and some of which I've already unfortunately missed. This photo series will continue for an unknown period of time and is planned to be [self] published once body of work is completed.