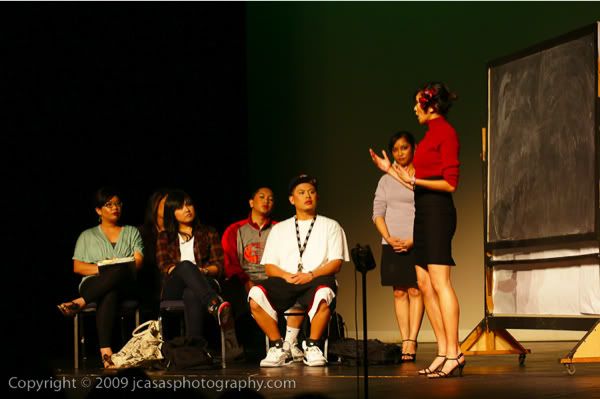 I was asked by my friend who was part of the show if I can cover the show at University of San Francisco and I gladly accepted [got free admissions as one of the perks].
This year, the story is more serious than last year's comedic show. For this year, the story is based upon a "model agency" that entices women from the Philippines to come to America for a better opportunity but is instead tricked into prostitution. While being a heavy topic, all the talents did a wonderful job in the acting and dance performances.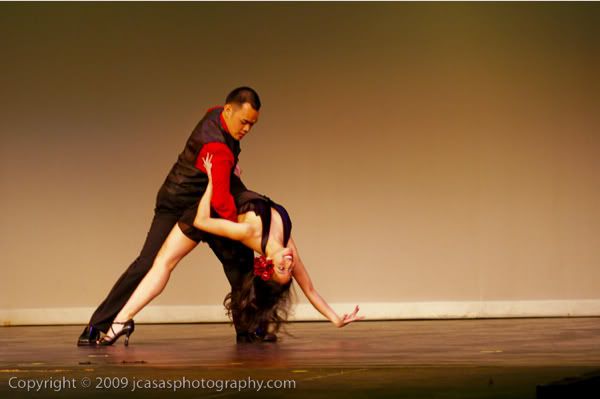 My friends have a special duo dance off. Do you remember Kimiko [from my photoshoot]? Well that's her dancing away.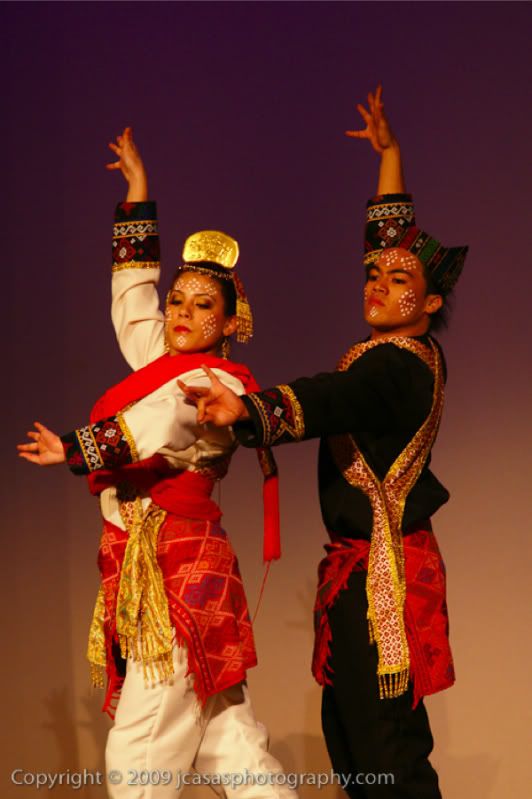 The production incorporated many vibrant costumes and it makes think that I have to learn more of my culture.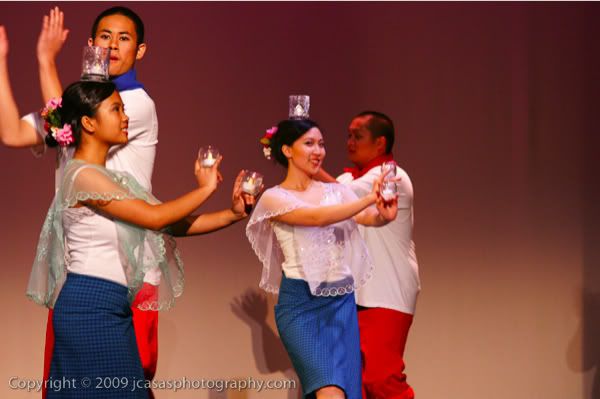 Another set of friends who I know who were part of the show. The lady in the middle, Kim, choroegraphed this number and she happens to sit next to me in our ethics class!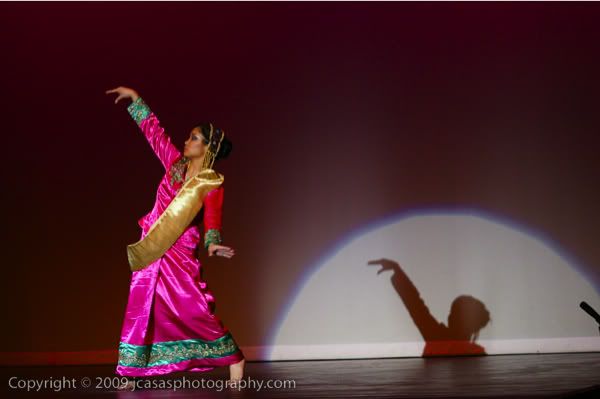 My friend Hazel has a solo dance in which a spotlight was shone on her throughout the piece.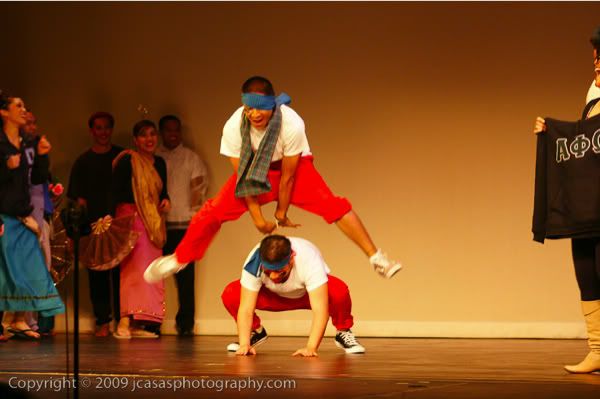 At the end, freshmen through seniors were called onto the stage and were recognized for their hard work for the show. My friends Jayson and Andrew do a little leap frog on stage.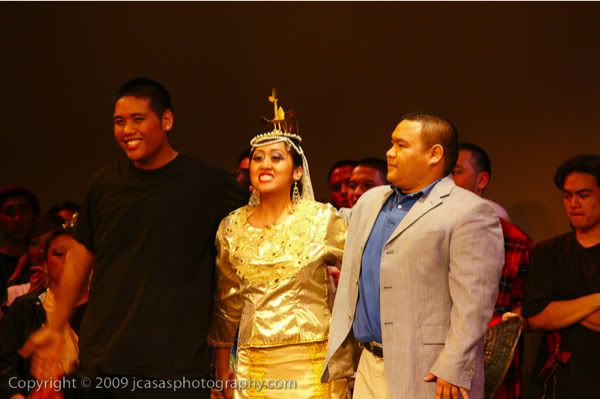 The 3 "A's" were given recognition at the end. The first A I wasn't too sure... but Aileen [who asked me to photograph the event] and Allen [director] got the last bow.
Good job to everyone who was part of this.
Below are the download links to the pictures:
PART 01
PART 02
Both links will direct you to yousendit.com for the download links.