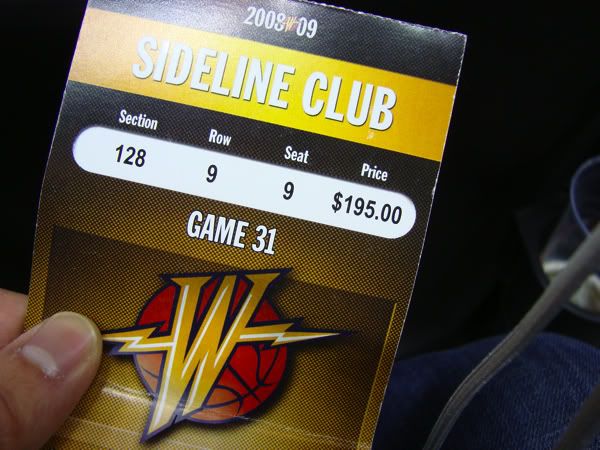 My cousin asked if I was available on Wednesday [03/11/09] and I was so he asking if I can go to a Warriors game. No hesitation there. He held back on where we'd be sitting until we finally walked into the gate and gave my my ticket and bam! $195 per seat?! It was his boss' season tickets and his boss couldn't make the game. So here I am lucky.
Row 9. Nice.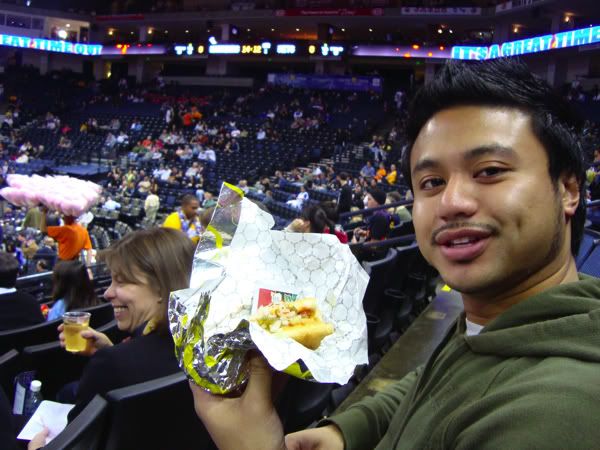 I enjoy my dog purchased from the Club's VIP-like section. I believe there was a full bar too but got beers for my cousin and myself isntead.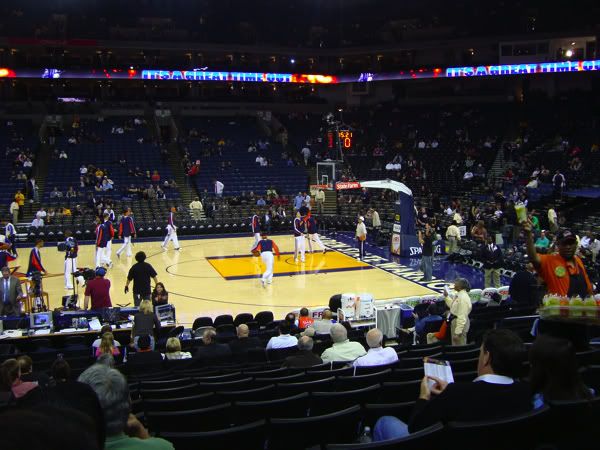 This was somewhat my view--I forgot the lens on my compact camera is wide-angle but it was a tad bit closer than this picture for sure.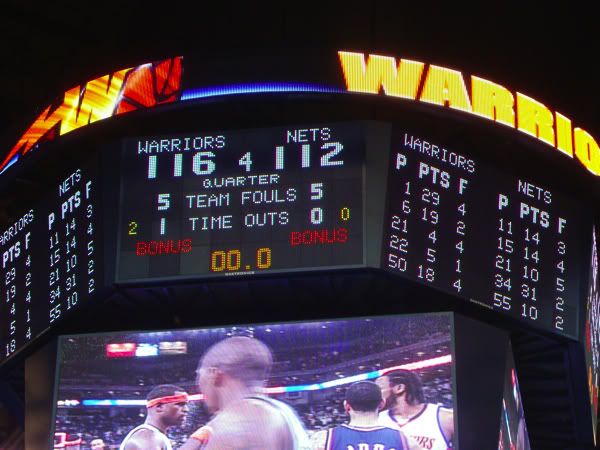 Fortunately, we won!