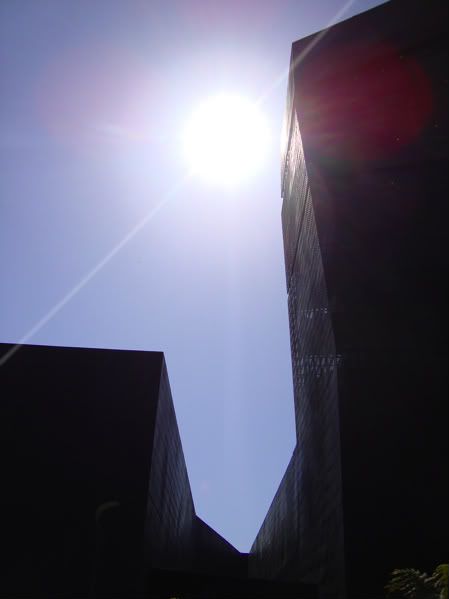 Went to de Young Museum after school since a meeting I was suppose to have was canceled in the afternoon. My girlfriend and I have been here several times thanks to our Student Passes so I try to take advantage of it when I can.
While walking to the entrance I noticed how the buildings converge at a point and well what do you know. de Young spells out "J" for me. Ok it doesn't "spells" my name but I don't know how else to say it since J isn't really a word. Ok whatever.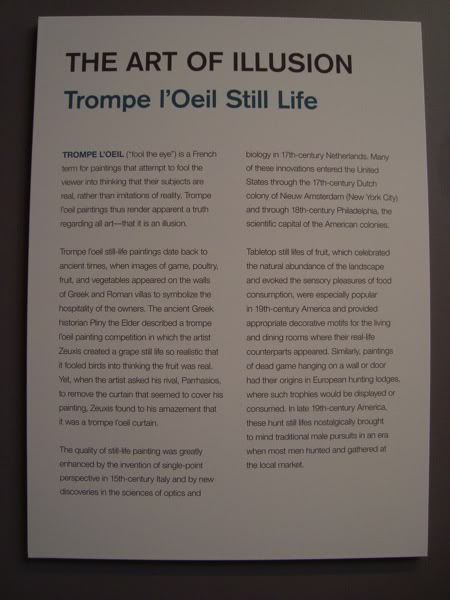 I believe this is a permanent exhibition in the museum but I was really amazed when I passed this collection. Sorry if you have to squint to read and even if you click the above photo there's no bigger size.
These photos do not do justice and you just have to look at them in person [or check your local musuem if they have any Trmpe l'Oeil.
It basically means "Fool of the Eye" and gosh darnit it fooled me. Seriously though, these paintings popped out of their frames and you'd think it's 3D but low and behold they just pulled an April Fool's on me because they're just 1 dimensional paintings. Niice.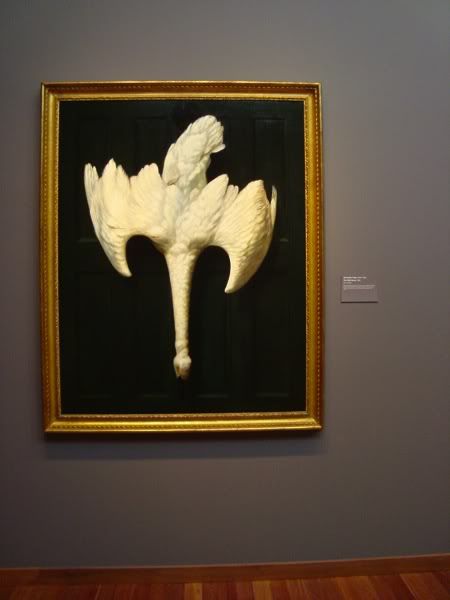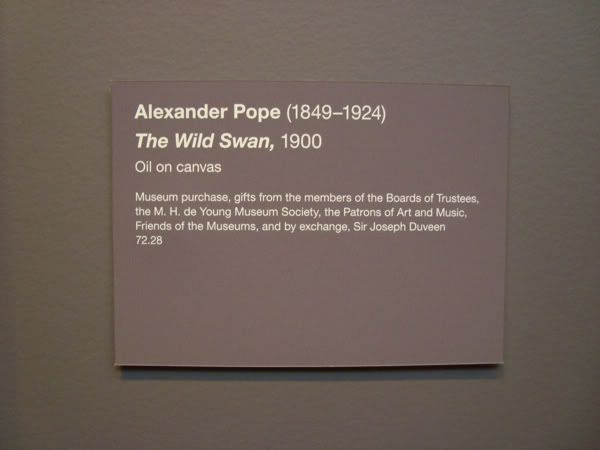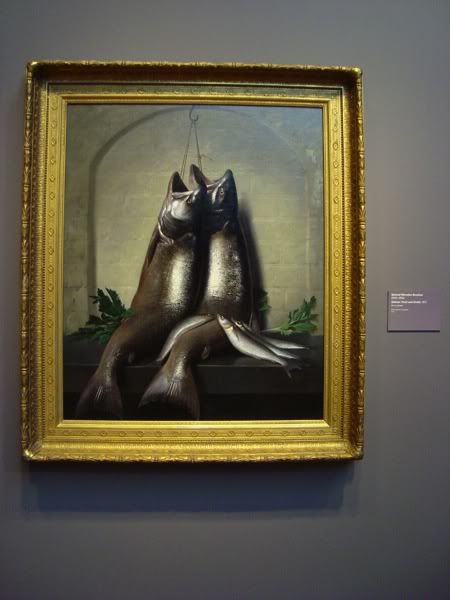 This is an 'ok' capture to illustrate how realistic these photos I mean paintings are. See. I'm still amazed. Look at it for a bit and it seems like the tails of the fish are coming off the canvas a bit.
Detailed shot.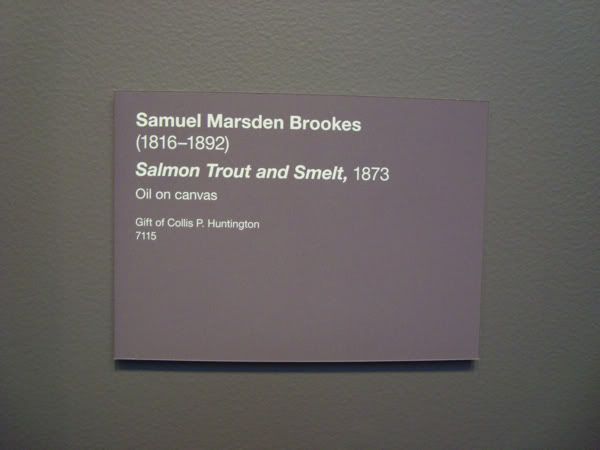 It's as if I Smelt it alright. Heh. Heh.
Ok bye.