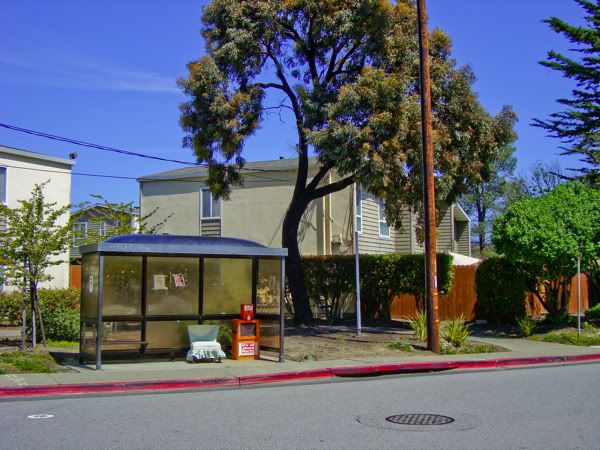 During today's clinical at Marin City, I attended a meeting with [public health] nurses and before entering the building there was a bus stop across from where I parked and stumbled upon this site.
How convenient to have a comfy seat in the shade of a bus stop!
And you can read a newspaper while waiting in the seat. Nice!