A new service of Hewlett-Packard,
Magcloud
allows anyone [that can create a printer-ready PDF file] to publish their own 8.5 x 11 magazine. I first learned this through a blog entry of
American Photo
's [with an extended article from
New York Times
] and got curious enough to order an issue of my "magazine"
Bureaucreative
. Ok, I'm done with the
large
bold
links
.
So I ordered my issue on March 30th and received my 12-paged magazine in a plastic sleeve today April 4th. Before I go into the actual review of the product, here's brief info on this service:
All magazines submitted for print must be a 300 dpi .PDF file

Total number of pages of magazines must be divisible by 4
Cost per page [regardless of color or black and white]: $0.20
Cost of shipping for 1 magazine: $1.40 [cheapest] and ranges to faster, but more expensive shipping
No discount on bulk order since it's on-demand printing [you buy, they print]
All magazines are printed by HP's Indigo press unit [a printer press that costs $300-600,000. Damn.]

The cost of this issue was $3.80 and I definitely see the price getting higher if its contents were more than 12 pages. Otherwise, I am satisfied with the product.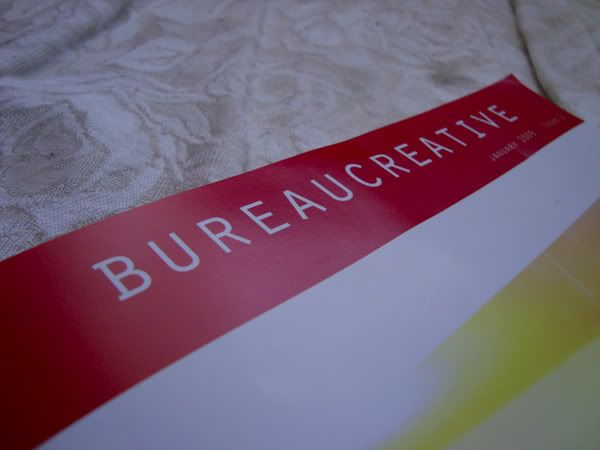 Bureacreative first ever printed edition.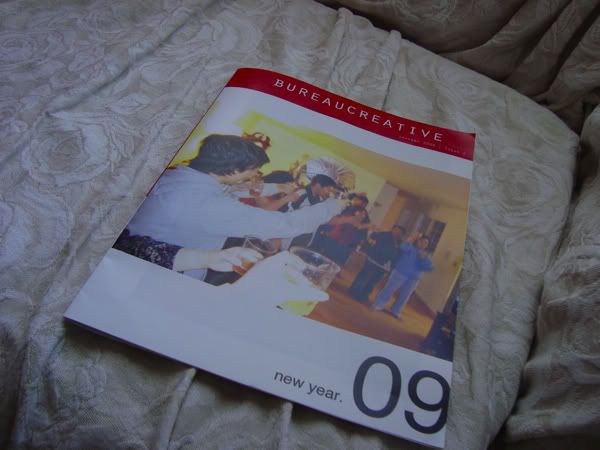 Paper quality is quite good.. I'm not sure the exact weight of the paper but it is very comparable to those in commercial magazines [if anything, it's thicker] minus the glossy cover jacket.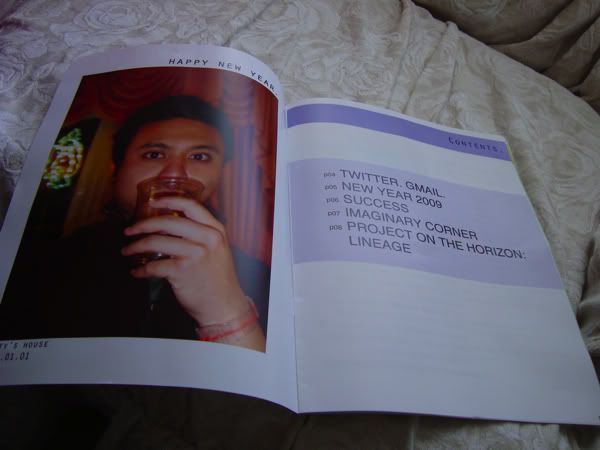 Two staples bind the entire magazine.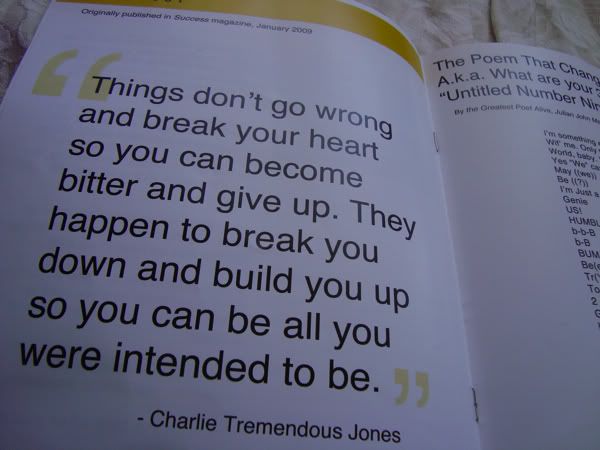 A good quote from Charlie "Tremdendous" Jones from
Success
magazine.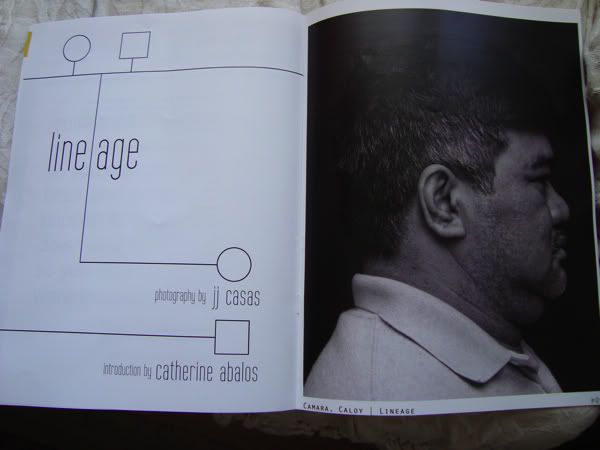 I was more curious to see how a high-res photo will look like printed here and I'm happy that the quality is well preserved--you can see the fine hairs and pores of my uncle pictured here clearly. He is the first photographed for this project and it will begin Summer 2009 so please contact me if you're interested in having your family photographed for the project.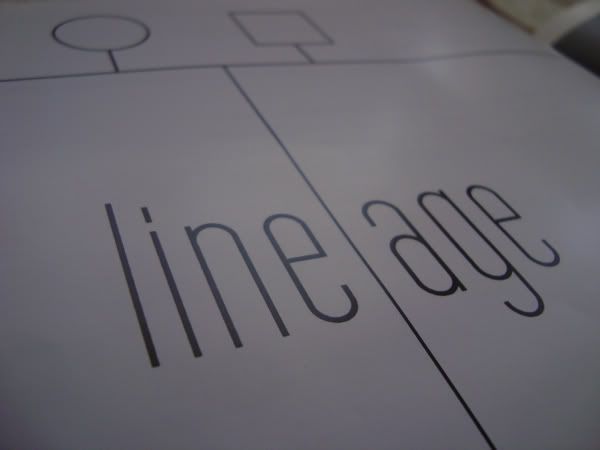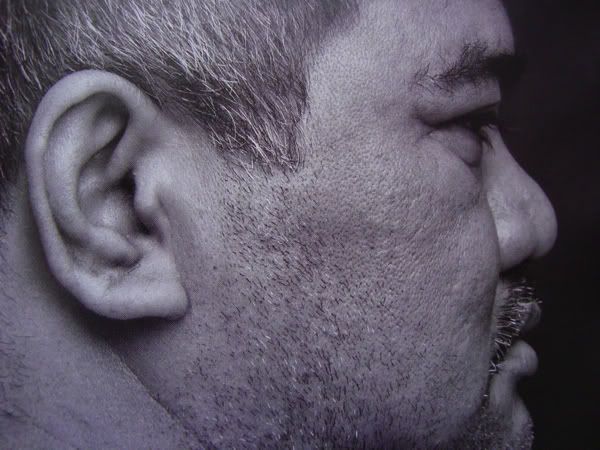 Detail. That's pretty damn good resolution/quality reprint.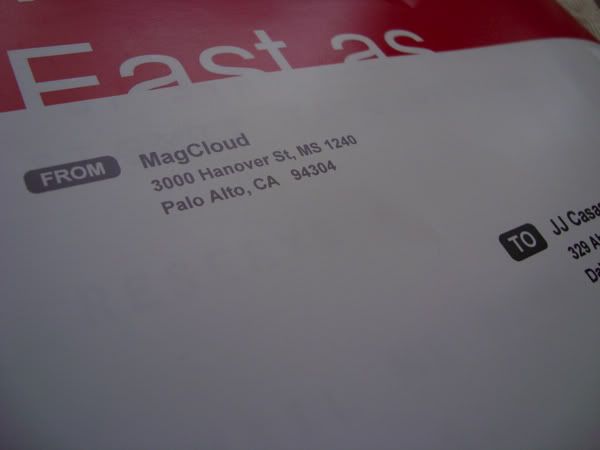 The back of the magazine is where you have to reserve the lower third of the space for the mailing information. You can see that the graphic is cut off but there is an option for a smaller sticker label [similar to the commercial ones] if you order in bulk.
More details on the their website.
Overall, I am very impressed with this service and I can see the potential of using this service beyond magazines: photography portfolio, resume, magazine edition [of
Nonage
], gifts to clients after their photography event.
This is going to definitely be part of my creative outlet solution.