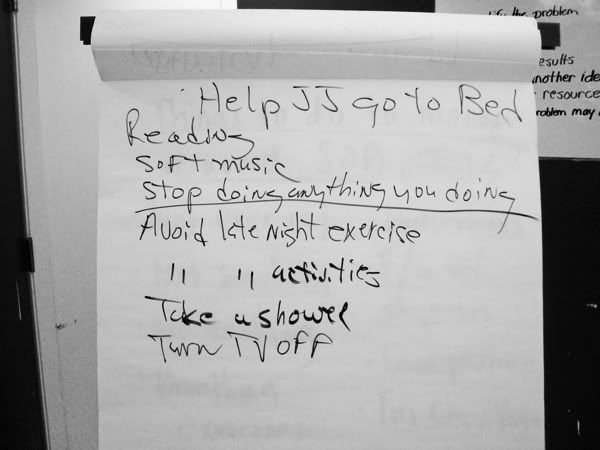 During clinical today, it was our 3rd week in the chronic disease management workshop. It's really meant for clients that we are working with but also us students have to partake in it.
Part of the workshop is developing Action Plans in which you write down what you're going to do, how often, when, and include your confidence level. Mine was to sleep by 12am, 3 times a week, specifically [last] Thursday, Sunday, and Monday.
For today's meeting, I became the focus as the group brainstormed ideas for me on how to go to bed earlier.
Let's just say that Action Plan is done. Take a look at the time of this entry.
Failed.