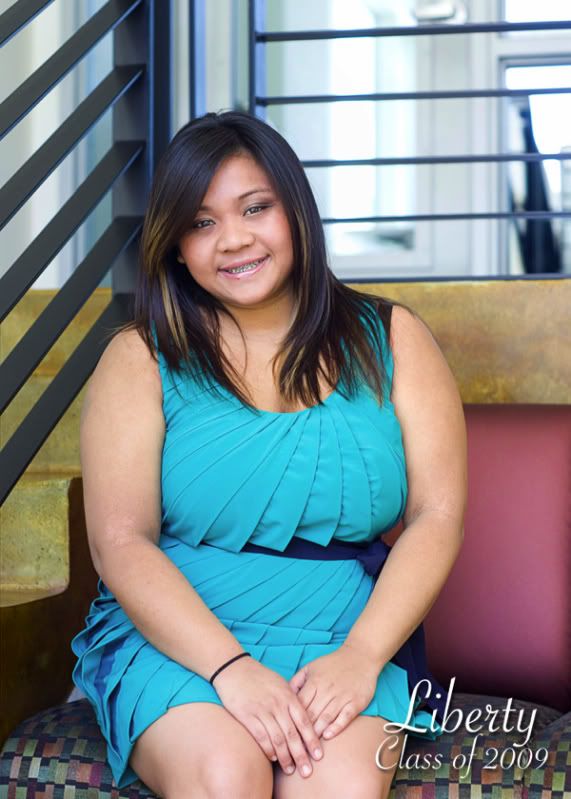 If you didn't guess already, Liberty and Kimi had their photoshoot together. So while they were same locations, I tried using different views of the area to not be so alike. This picture is the one Liberty chose for some of her wallets.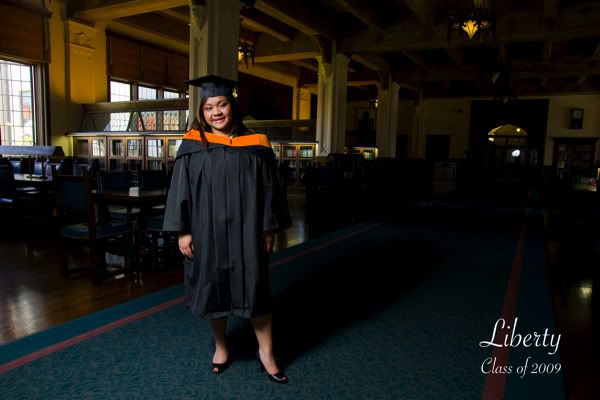 This photo was taken at Lone Mountain's study hall [ I forgot the actual name ].
Strobe with small white umbrella on camera left triggered wirelessly via onboard flash.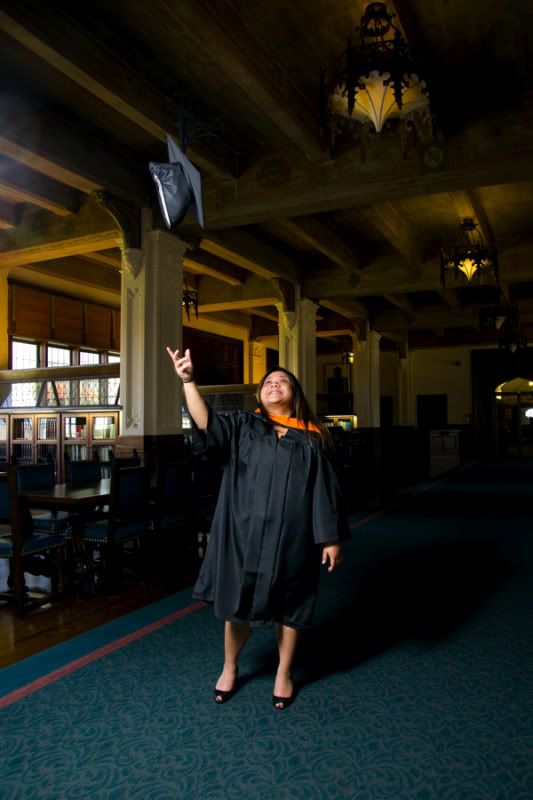 Probably one of my favorites in the shoot. Liberty asked "Hey, can I throw my hat?" while whispering. So we took about 4-5 shots with me whispering "Ok! 1..2...3.. go!" and this is my best shot of it.
Thanks Lib for the 'shoot and hope you and your family and friends enjoy the prints!