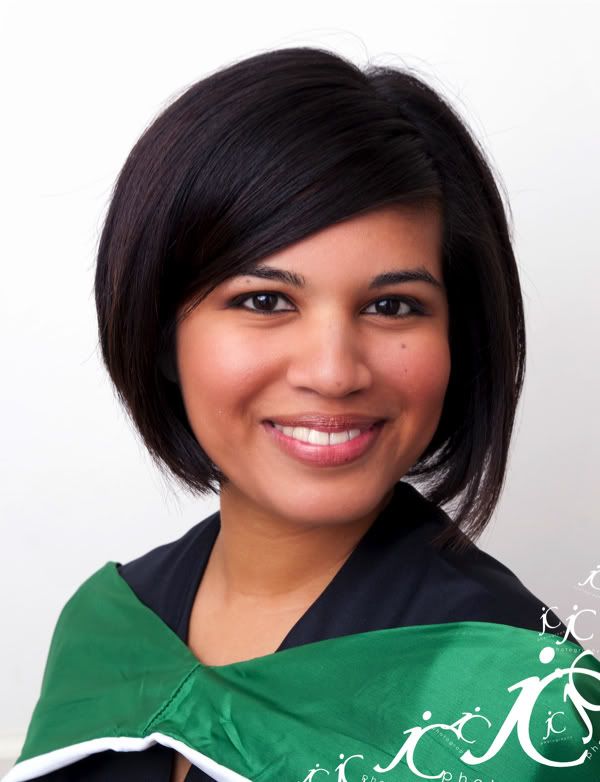 My main marketing has been word of mouth since I couldn't go all out due to finals. But ever since I started doing grad photo sessions, friends whom I have taken have told others or somehow other people have heard about it and have called me to book a session. Since then, I have booked 8 sessions and Mel was a result of that word of mouth marketing. After she learned that her boyfriend Jay was taking some, she asked if she too can have a session.
These headshots were taken at her apartment before heading out to Alamo Square in San Francisco.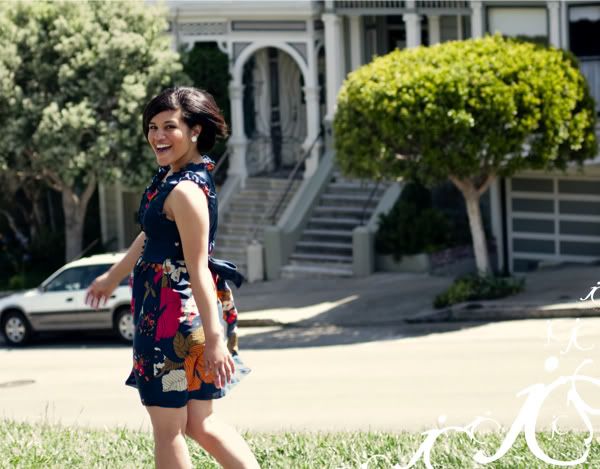 My first time really taking photos here but good thing we arrived early around 10:30am since this is a popular tourist spot in San Francisco. Ever heard of the Painted Ladies? How about that scene from Full House? Anyways, by the time we were done many tourists were there taking photos.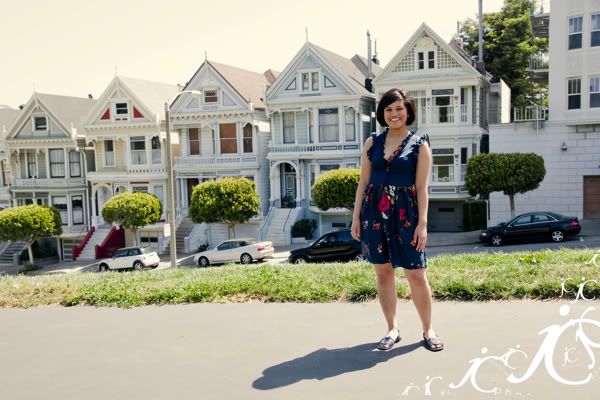 Mel and the Painted Ladies.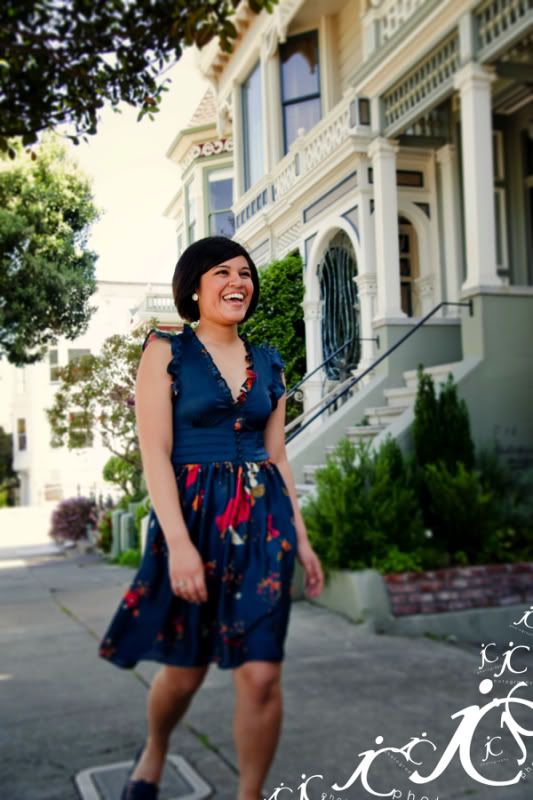 One of my favorite photos from the set. This is Mel walking past the Ladies [numerous times].
Mel's practice walk. Funny when people watch the photoshoot since they see a young woman in a grad grown and when they see me across the street they figure "Oh ok... it's for her photos." haha
Thanks for the 'shoot Mel! Happy Graduation!