I asked my classmate Lauren [from my Ethics class in USF] if she'd like to take photos ( I didn't know any other way to ask so I just asked plainly). I mentioned she would have a photogenic face and she agreed to do a 'shoot [despite it being the weekend before finals].
She didn't have a white wall to take simple headshots so instead we used her "Wall of Guys" that I named.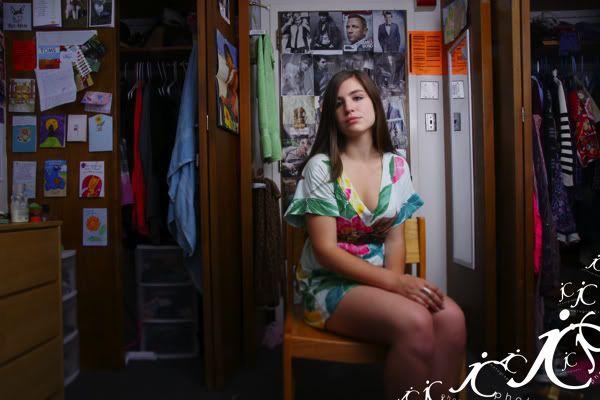 My try to Annie Leibovitz' simple one-light lighting. KIS! Keep It Simle.
After taking some shots with my one-light set up, we opened up the blinds to let the nice sun in and these natural shots stand on its own compared to the light set up.
We headed down Geary not too far from campus since there was this building with murals I saw thanks to Google Maps Streeview.
With the sun almost backlighting these shots, the lighting looks great as the hair is really highlighted. This is a close up of her and her really great set of eyelashes.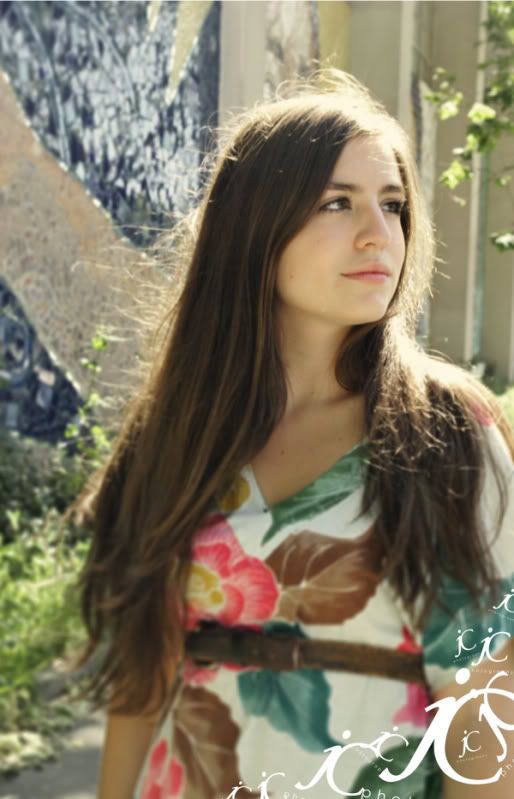 Natural light at work.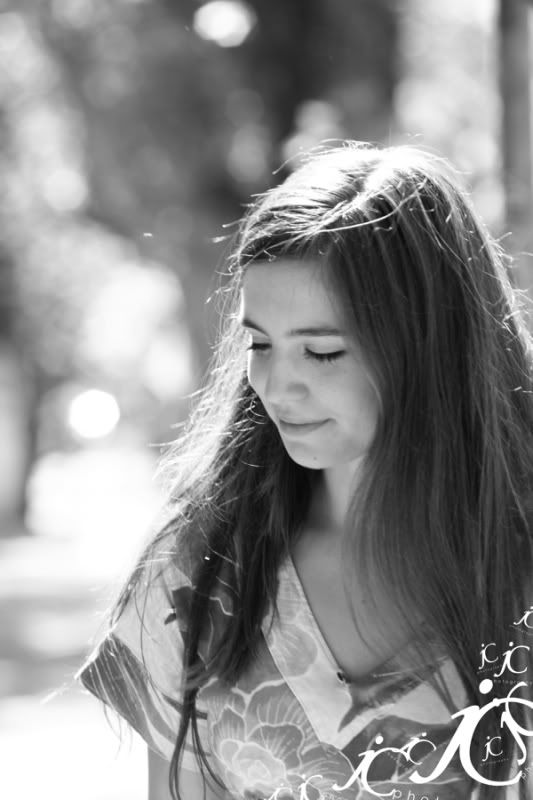 A black and white conversion as she was walking down.
This here is my favorite shot from the outdoor set. You can't tell from here, but right next to her is the busy Geary Blvd. with cars whizzing past. Not to mention, it was the Bay to Breakers running event so there were some interesting people walking past.
Anyways, I digress. This is when natural light can really be best lighting gear a photographer can have. Partly diffused by the overhead trees, the light was just bright enough to add that nice hairlight and not too overpowering to cast a shadow on her face.
Thanks Lauren for being up for the shoot!