Ok, so it's been awhile.. like May 29 in awhile since I last blogged. But I did go to a Washington DC trip with my girlfriend and had this cotillion to shoot and so now here are the images--a whopping 17 of the 400+ I shot alongside my girlfriend who assisted me.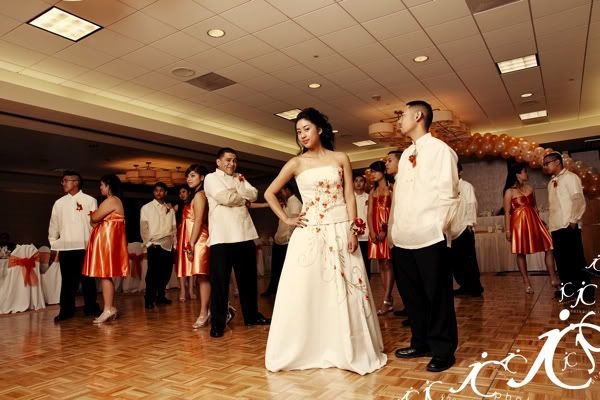 Starting is one of my favorite group shots for an event--Mary Ann and her cotillion entourage on the dance floor [above photo].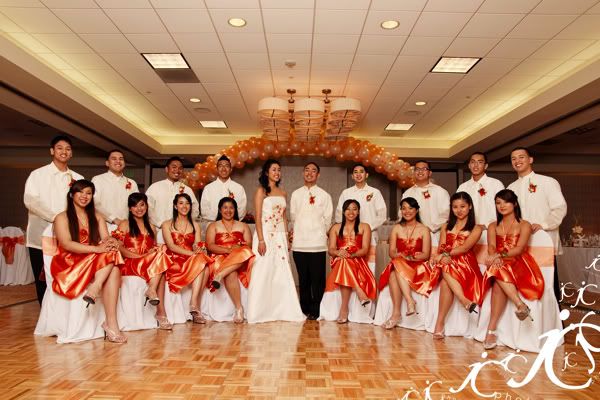 The "standard" group shot--all the ladies on chairs while the fellas are right behind.
My
personal standard--the funny face shot. For some reason I usually stumble on my words when I try to say it: "Alright uh ah everyone... gomake go make a funny face! Here we Go... ago one--two!---THREE!!" I think it's because I'm trying to rush it so that they will make a funny face. :shrug:
Table setting.. the usuals--plates, tons of forks, white napkin--and then BAM! Live fish in vases in the centerpieces!! Didn't realize it until my girlfriend pointed it out. And oh, her color theme was orange by the way.
Mary Ann's amazing cotillion cake. It surely is massive by the way up close. Photo by my girlfriend Cherry.
Up close and personal to the cake and its decorations.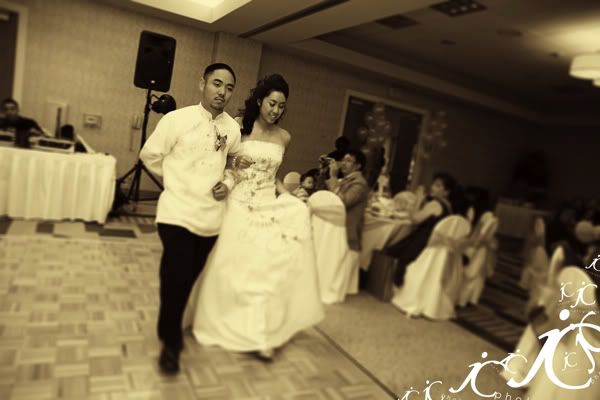 Mary Ann's entrance with her escort Manny.
Father-Daughter dance.
This is Mary Ann's older sister Liezel who can sing very much so! Before the cotillion started, she warmed up a bit and practice "Superwoman" by Alicia Keys and even commented to her that she sounds good! Wish I had some recording... if only I had the Canon 5D Mark II.. =)
One of my favorite dance photos of the night--showed Mary Ann's dress in its good light.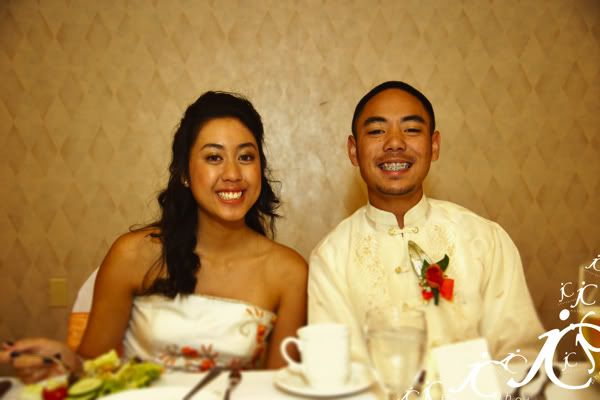 Cheese!
I don't know how nor do I remember when I suddenly got pushed to be behind these photographers. But I do remember one of the moms smiling to me and said "It's the family--all the cousins."
I don't know why, but those candles were quite stubborn. Mary Ann had to try at least twice to get the flames out.
Mary Ann's Thank You speech. [Thanks by the way for the shoutout! I've been the photographer for some events and they forget to mention me!] Photo by Cherry.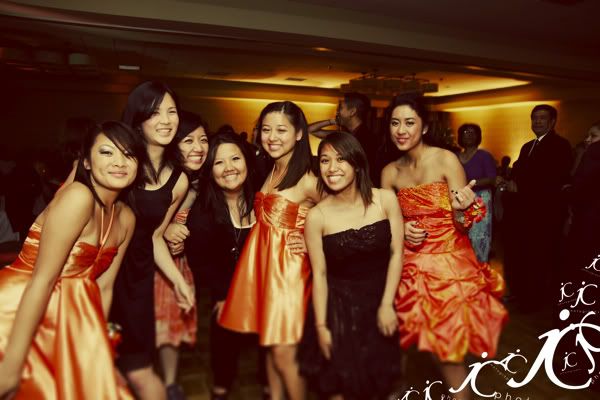 Light out--dance floor!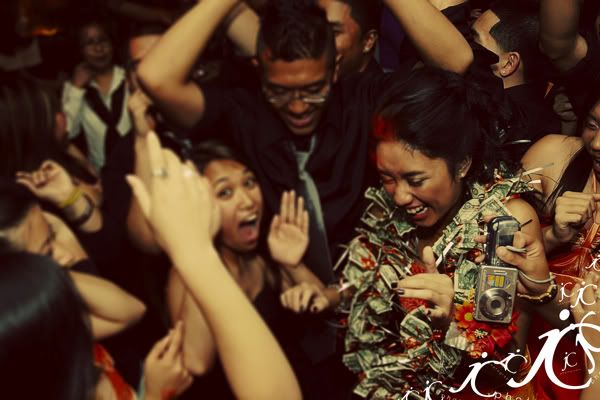 Another favorite shot of Mary Ann. The dancing photos in the end make it so easy for a photographer to get good shots. Follow your lead and snap away--you're bound to get some good captures of emotions and fun.
Lastly, a photo of Mary Ann and I taken by my girlfriend Cherry. Thank you for having me capture your evening and I do hope this night is never forgotten! Happy Birthday and Happy Cotillion once more.