I usually save my [personal] best for last but I guess this is an exception since this is one of the photos I took at the beginning of the session and loved it once it came up on the screen. Told Steph while walking to the spot to think "fashionista" and that she "gotta pound that floor like a runway" haha. :shrug: A few laughs here and there but it worked.
We were originally suppose to shoot at Legion of Honor but good think my friend Anthony [who helped me today] and I checked it since it was closed! So quick call to Steph and we decided to shoot at Golden Gate Park.
For some reason [maybe I do know..], this has become my liner to make someone laugh. I saw it on TV [Next Top Model?.. something of that like] in which the photographer requests the model to breathe through her mouth to make it agape slightly. Once I tell that to my subject, for a quick sec she'll do it and soon burst into laughter. So not bad to get a few laughing shots in.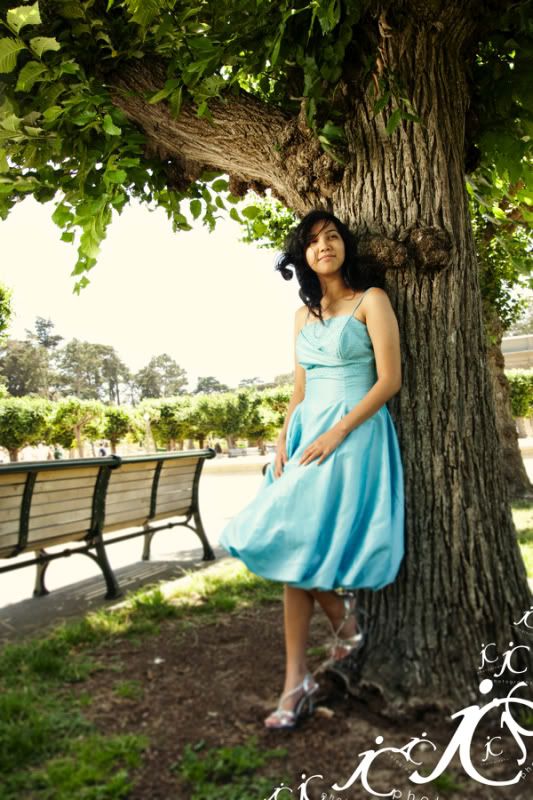 My other favorite shot: reminds me purely of Summer.
This shoot is for a guestbook she'd like to get made and have people sign for her cotillion upon entering. I am also shooting her cotillion at the end of this month so I'll be seeing her and her entourage.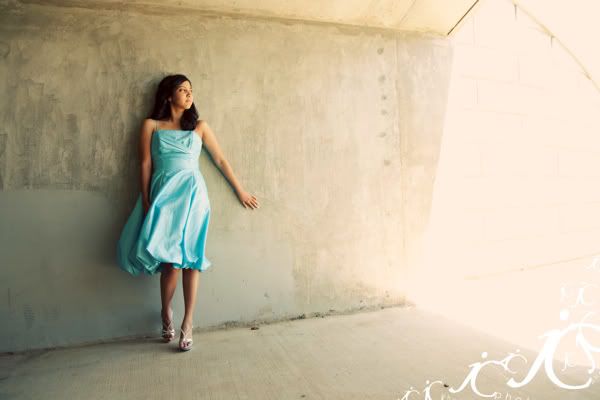 Using the Rule of Thirds wasn't just a general rule for today, I made sure I implemented it since it would leave space for people to write on the opposite side of her.
We made our way from De Young, to the Music Concourse Level, to the benches...
And finally onto what I deemed The Dome.
Definitely a good day to shoot by mixing in ambient and external flash.
This is my friend
anthony
whom I've known since grade school and upon hearing he'd like to learn more of flash/studio photography, thought this shoot would be of good experience for him. I taught him a bit prior to the shoot and he definitely was a help in obtaining these shots.
If you read my previous post [below], this is my set up I plan to use. Very helpful in putting in fill flash [although it is not powerful enough to overtake the sun..that'll be another project soon...]. But the rig itself is wonderful since it's wireless and I can trigger it flawlessly. The shoot-thru umbrella is definitely icing on the cake.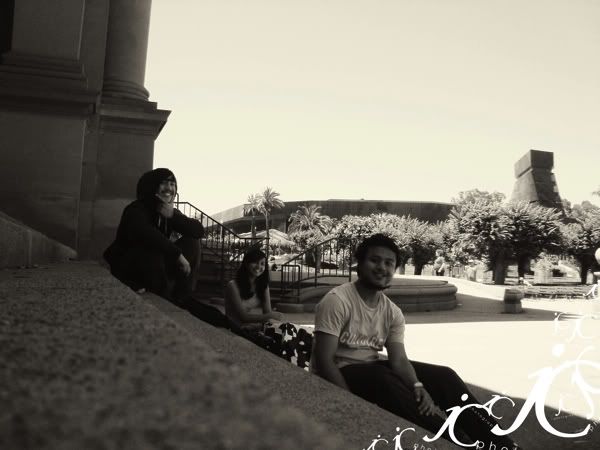 Anthony, Steph, and I pose on the steps finally taking a break we all deserved.
My point and shoot set on timer. I did run back and apparently only Anthony was aware.
As usual, I take a pic of who I work with on a shoot and I'll be seeing Steph for her big party.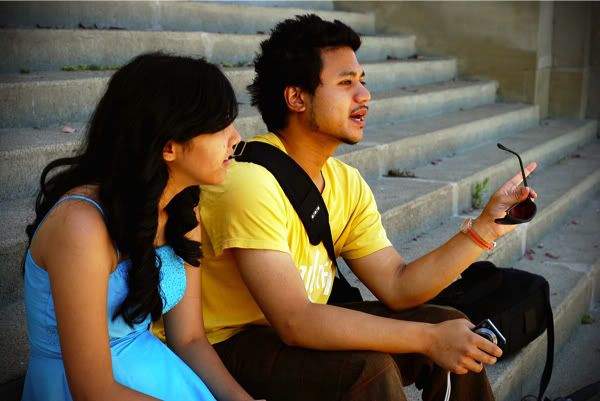 Thank you again Anthony for the help and providing us an impromptu photoshoot at the end. This photo was taken by Anthony himself.