Thank you to Jules for providing the Behind The Scenes [BTS] photos for DJ Zita's shoot.
All Photos by Julian Aguas [BTS Photographer]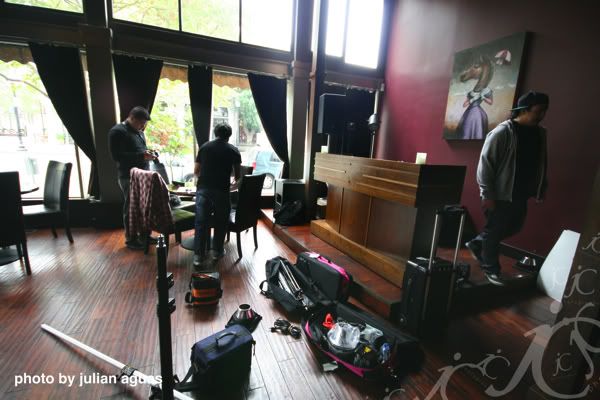 Arrived early at Oakland and had some breakfast [at next door's cafe] before settling in at Levende East by 10:10am. With all equipment checked in, set up always takes plenty of time.
Setting up a Moon Unit [light modifier] while showing Gee the same time since he too is learning on site.
I'm thinking here "Hmm.. Interesting painting." lol But this area [DJ booth] is for shot #1 in the four images I planned for the day.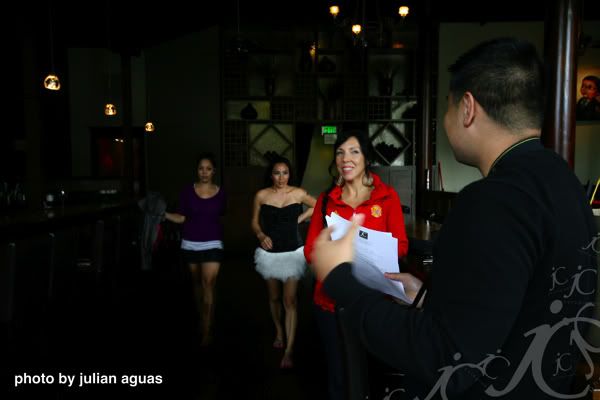 I asked Apol to produce this photoshoot and in his hand are the releases for
Michele
[stylist],
DJ Zita
[DJ/model for the day], and
Awny
[MUA].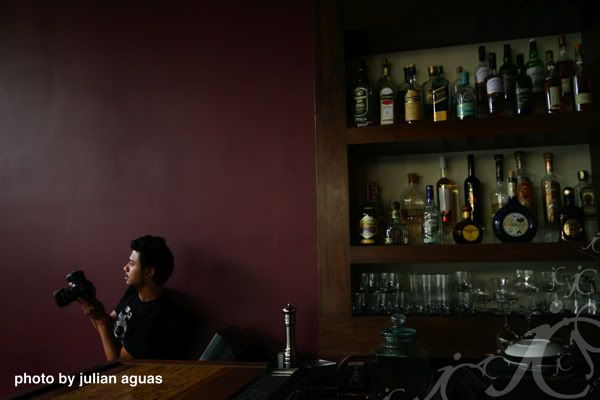 One of my favorite shots by Julian.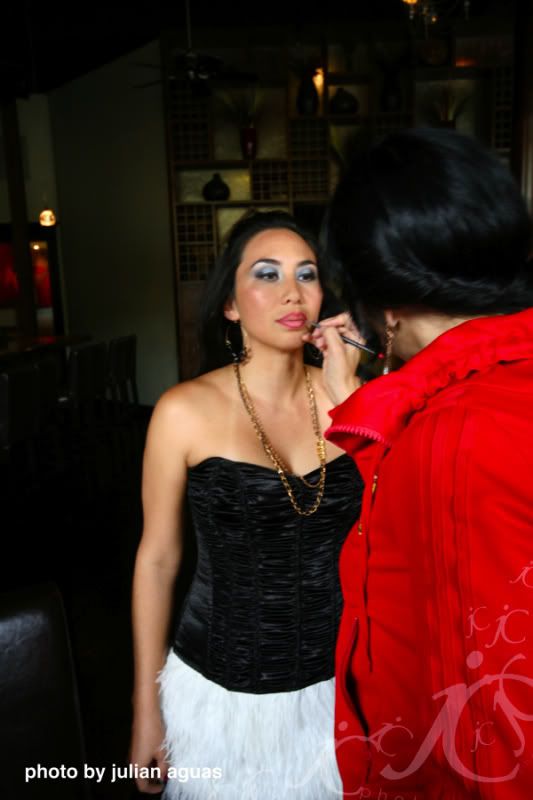 Awny
applying some touch up make up for DJ Zita.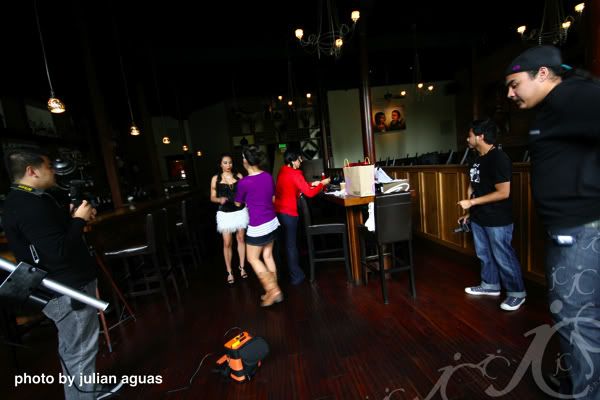 Everything's set and now just waiting for DJ Zita.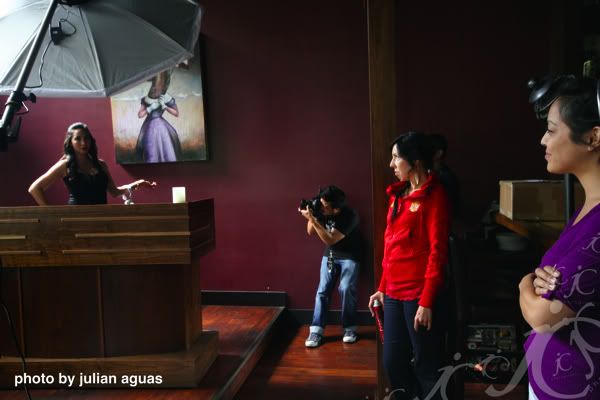 Overhead lighting as main source.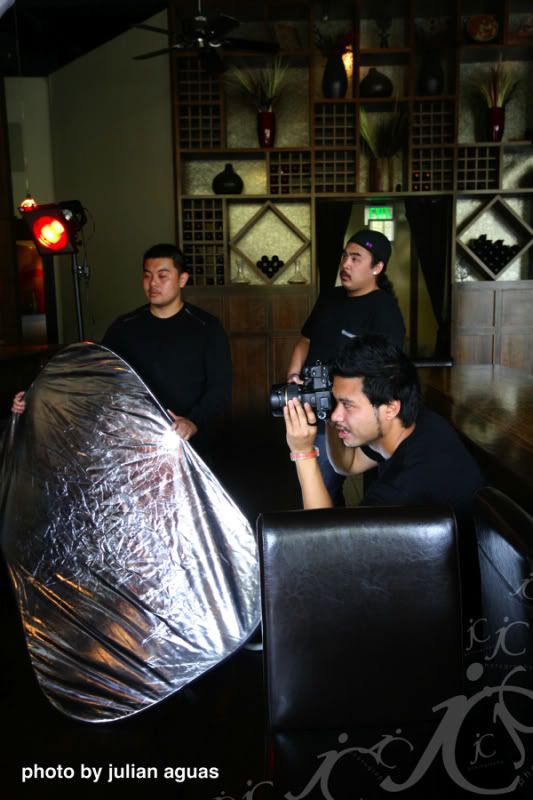 The crew [
Apol
(Producer/2nd Assistant),
Gee
(1st Assistant),
myself
, and not pictured
Jules
(BTS photographer)].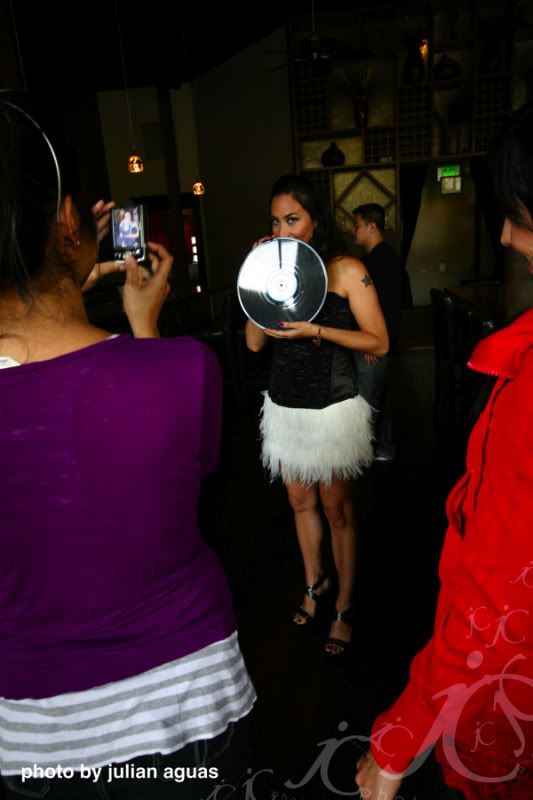 Getting ready for 2nd shot.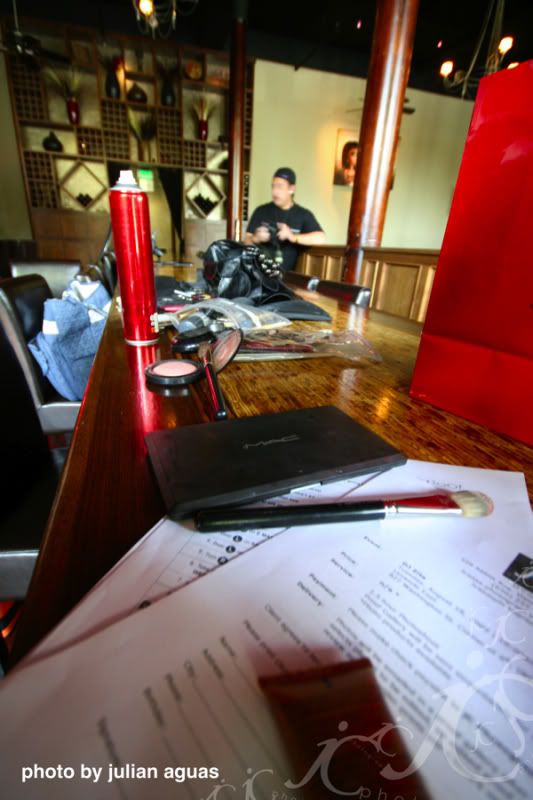 Releases and make up.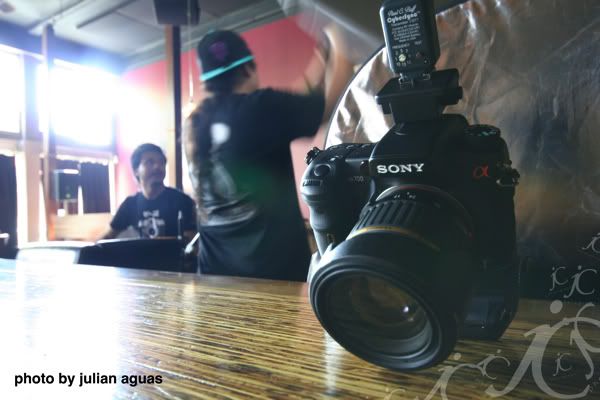 Me taking a break with main camera on standby.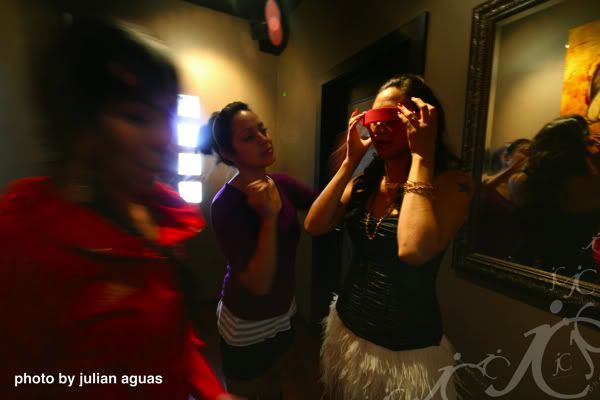 Last shot of the day "
Seeing Sounds.
" Stylist Michele preps DJ Zita to ensure it looks best.
Me "
chimping
" -- ensuring that I'm getting the shot by looking at my camera's LCD.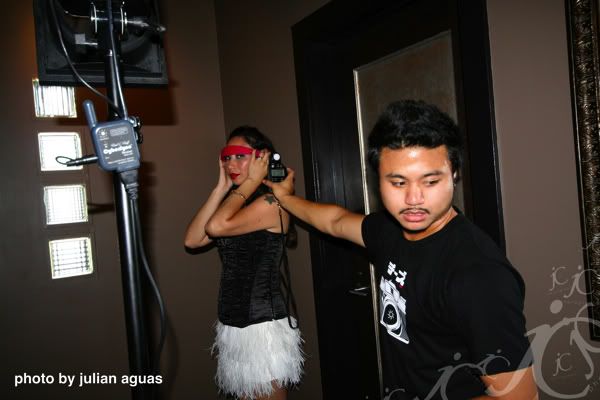 Light
checking.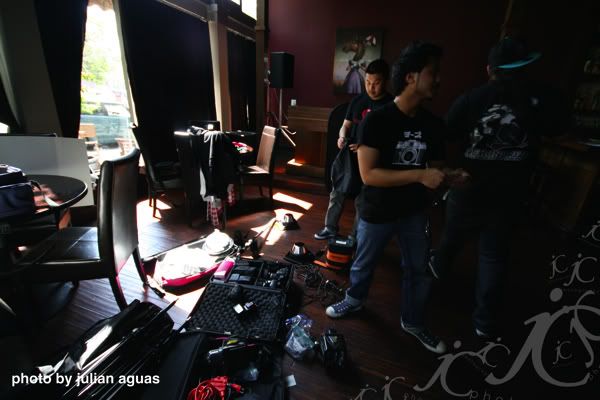 I believe the end part is my least favorite--
tearing down:
packing all equipment back as it arrived, double checking everything is there, loading the car and double double checking if everything's there.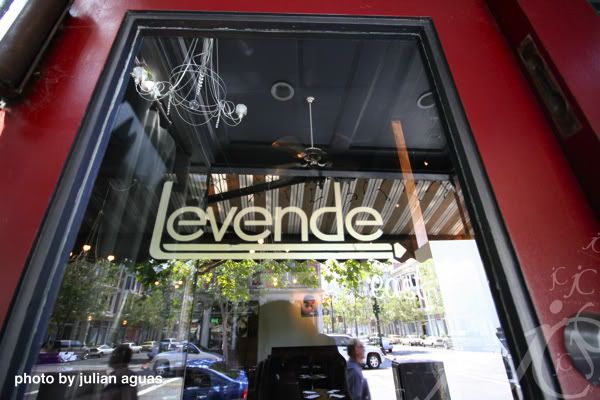 Thank you Ben and
Levende East
for allowing us to your restaurant/lounge hours before a work day!
Everyone
pictured: Apol, Julian, Awny, DJ Zita, Michele, Gee, myself.
DJ Zita signing my
Photographer's Chair
. I've had the majority of the people I've worked with sign my chair [that I usually use for a shoot].
Finally, a quick shot of Zita and I.
Thanks again for everyone's help!
BTS Video
should be coming in soon! Stay tuned.