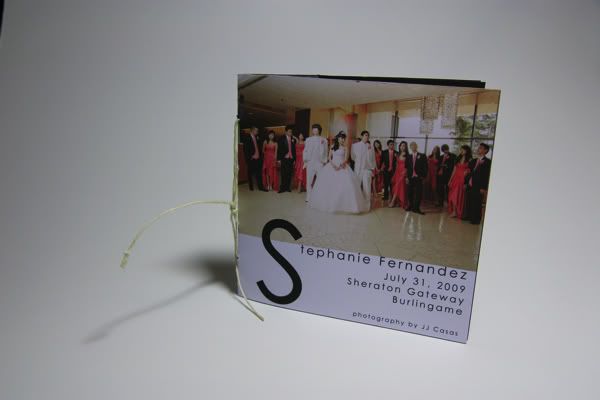 I added a
pic
to my
twitter
showing what I was working on and had two mentions from friends regarding it. I figured I'd make a post to show what I include in the events I do--a custom DVD booklet containing several images from their event [all edited and all] to show a brief summary of the event in about 7-8 images.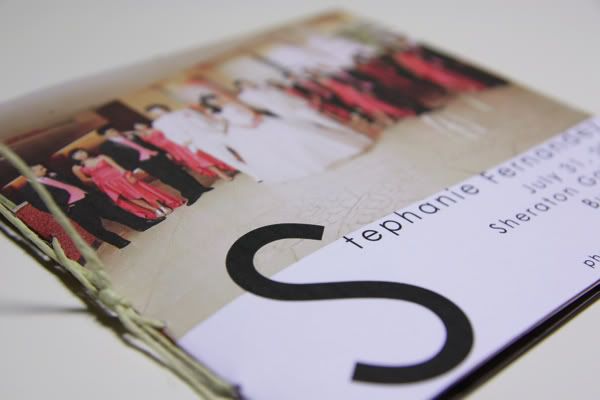 All is hand made--printed, trimmed, and secured by twine.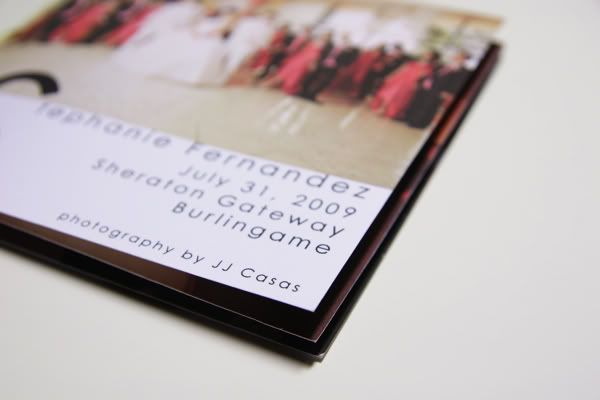 Spread 1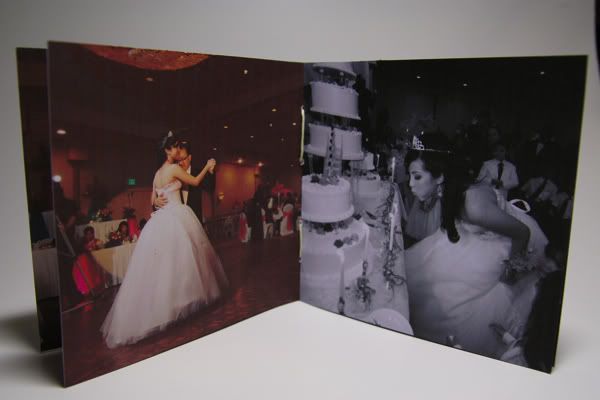 Spread 2
Spread 3: My favorite part of the booklet--a "mini-panorama" using one pic across two pages.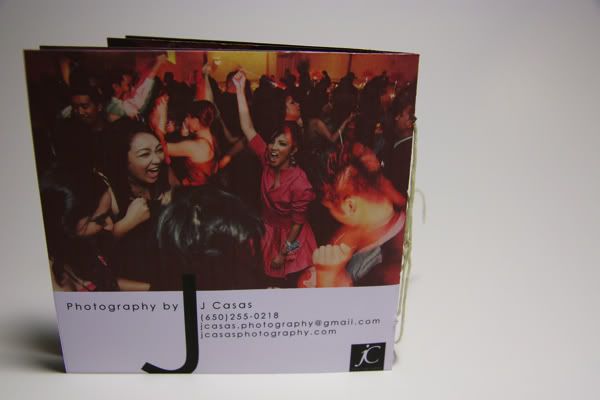 Backside: The "party" shot.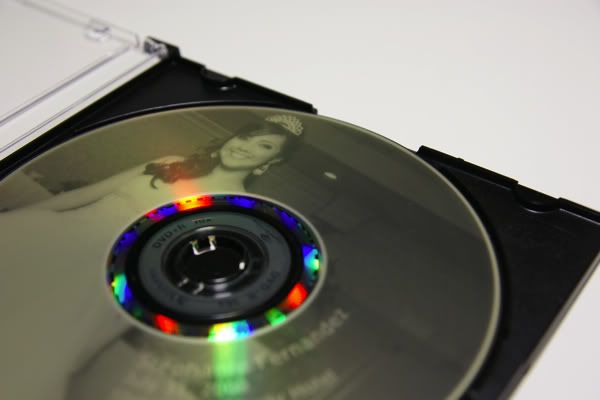 The DVD is imprinted with an image of the celebrant.
The DVD and booklet are enclosed with a personal letter printed on grid paper [matching the busines card].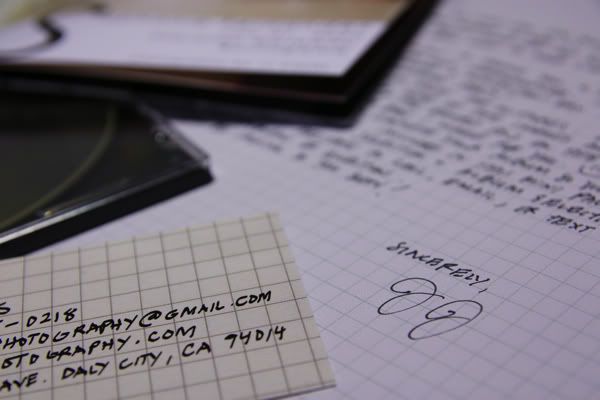 I give my thank yous and sign off.
Thanks to those [Twitter] mentions that made me want to show the final product! =D