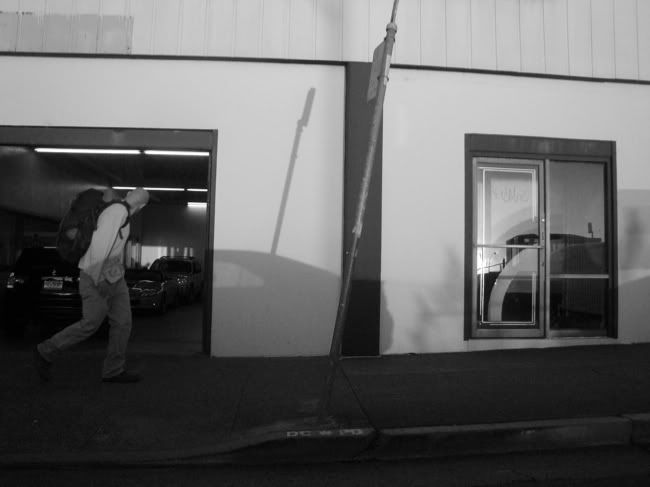 "Walking Past"
On the way with my friend to pick up his mom at BART, I grabbed this quick pic of this man walking past an auto shop. Notice the car's shadow on the auto shop's wall which is us waiting for the green light.
Blissful accident is translated into something beautiful indeed.
--
The blog roll "ADLs" is a series of images of my "Activities of Daily Living". Yes, that's a nursing term so it's fitting for where I am now--nursing student about to graduate with a passion for photography. A new post is expected to be up everyday.