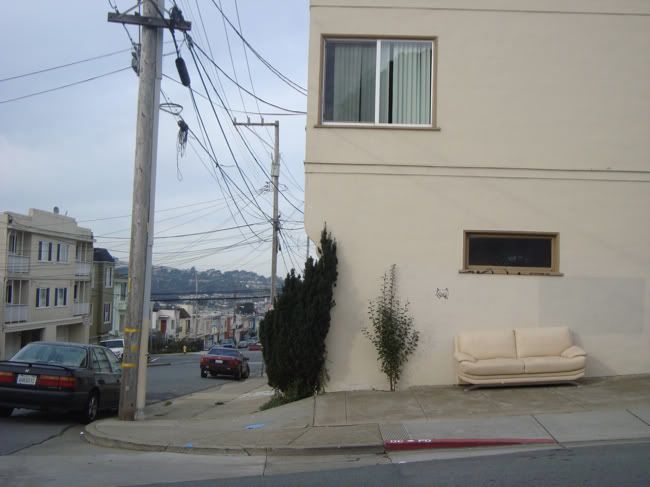 Couches are one the most popular items left behind in this corner. I want to say this has been the 5th left since the beginning of Spring taken this year. When I woke up that afternoon [after my previous night's clinical shift], it was surprisingly gone.
--
Abbot and East Moltke
is an on-going project documenting the various items left by households at the corner of where I live. Different items have been left already and some of which I've already unfortunately missed. This photo series will continue for an unknown period of time and is planned to be [self] published once body of work is completed.