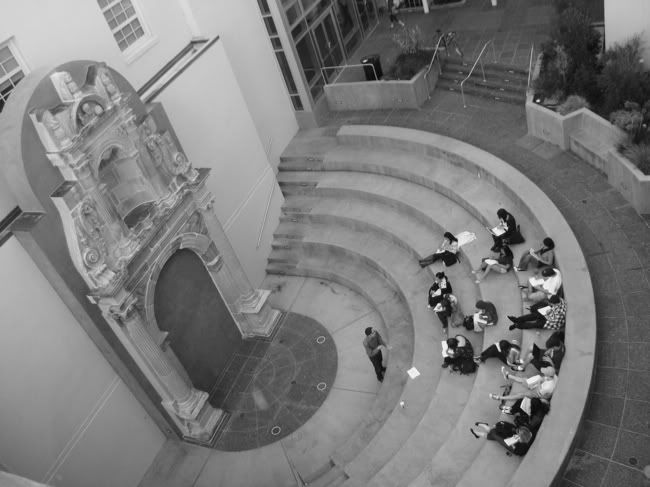 "A Different Classroom"
Taken November 3, 2009 at University of San Francisco
On my way to the bathroom from a tutoring session, I look out the window in the staircase and see a class being conducted in the new area that was completed this past Summer. Something fresh like this is bound to stimulate new perspectives and ideas from students and teacher alike.
--
The blog roll "ADLs" is a series of images of my "Activities of Daily Living". Yes, that's a nursing term so it's fitting for where I am now--nursing student about to graduate with a passion for photography. A new post is expected to be up everyday.