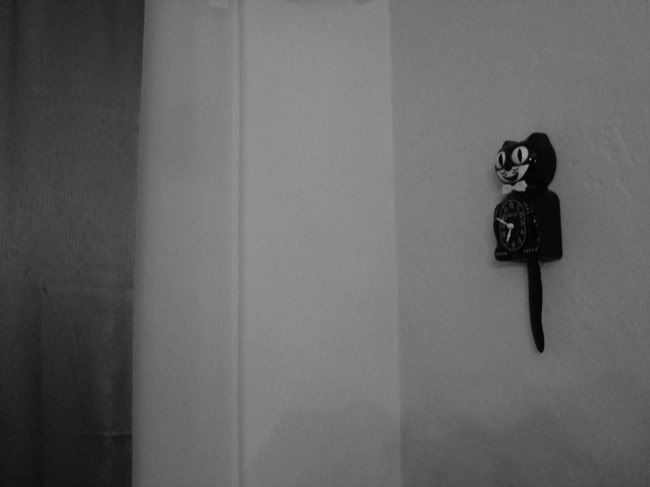 "Tick Tock"
Taken on November 28, 2009
Went with my girlfriend to her cousin's house in San Jose to have a post Thanksgiving dinner. Enjoyed the food and company as usual. I love the small things they have in their house--the mix of French posters, their pictures everywhere, and little neat things like this retro clock.
Which reminds me, remember that Got Milk? commercial with that baby and this cat clock filmed in black and white? Maybe? Ok nevermind.
--
The blog roll "ADLs" is a series of images of my "Activities of Daily Living". Yes, that's a nursing term so it's fitting for where I am now--nursing student about to graduate with a passion for photography. A new post is expected to be up everyday.