All photos by

Gee Bantay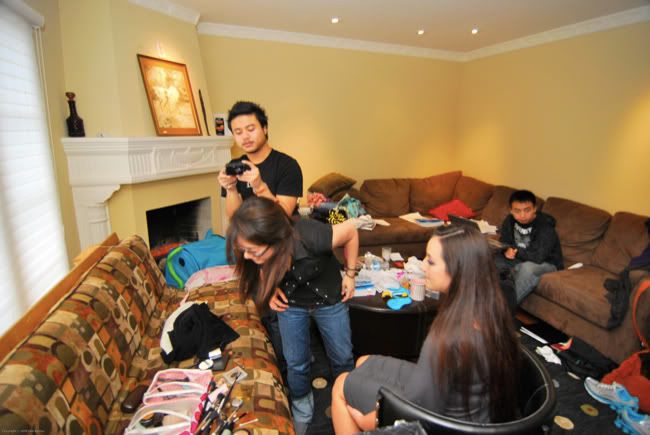 Despite being a raining day in San Francisco, we keep our hopes up and proceed with the photoshoot. Here, my friend and make up artist
Karen Wan
apply make up on my USF classmate Amanda Clark. I'm also taking behind the scene photos on my personal camera.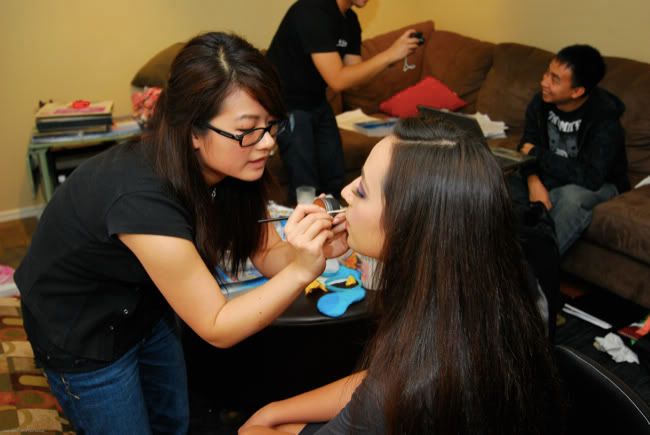 I'm in the background there video recording my other classmate Tin who's there at the house studying for our exam the next day.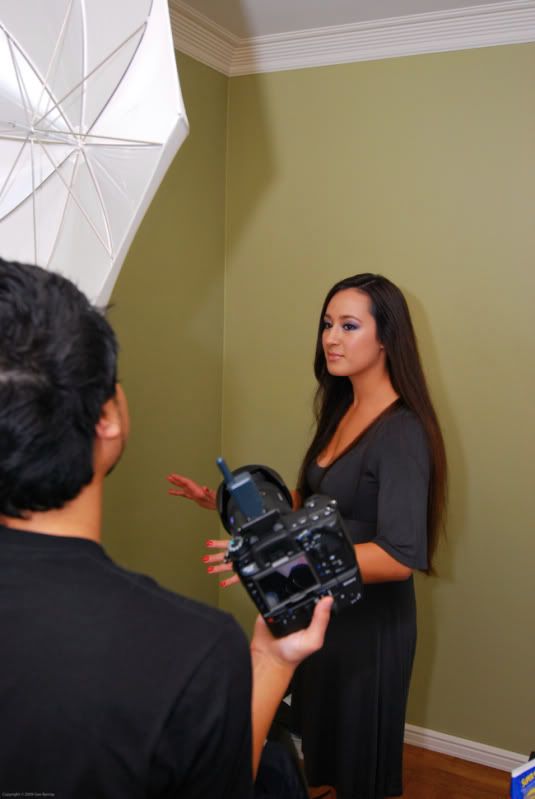 We finally get going with the shoot and here I am using the
Carl Zeiss 24-70 2.8
lens for an official shoot with my Sony a700 camera.
We use Amanda's house as makeshift "studio" using the wall and blinds as the main background.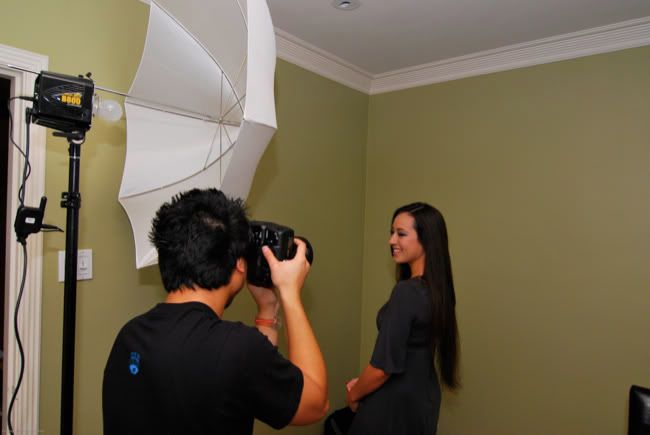 Lights used: single Alien Bees B800 with a 32" shoot through white umbrella triggered by Alien Bees Cybersync remotes.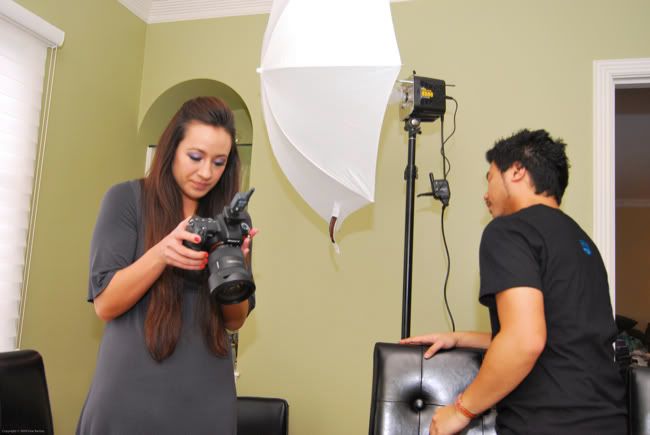 Amanda reviews some of the photos as I rearrange myself for a more comfortable position.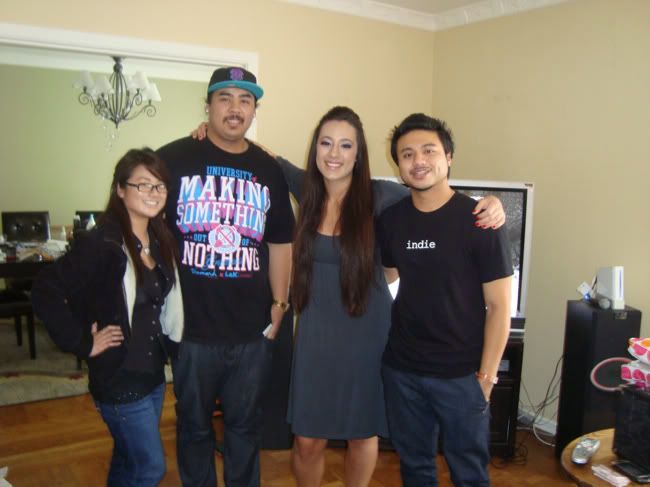 Today's team (left to right): Karen Wan [make up], Gee Bantay [assistant], Amanda Clark [talent], and myself.
Thanks
again to Karen for the make up and Gee for helping and taking the behind the scene photos.