It's definitely been awhile since I've posted an
Abbot and East Moltke
post but there has been items left on the corner. I was disappointed when I returned from my doctor's appointment today that a black couch [and the "Fallen Mattress"] was gone! Sigh.
Nevertheless, I haven't set a date to close this project but will continue to document this corner until decided.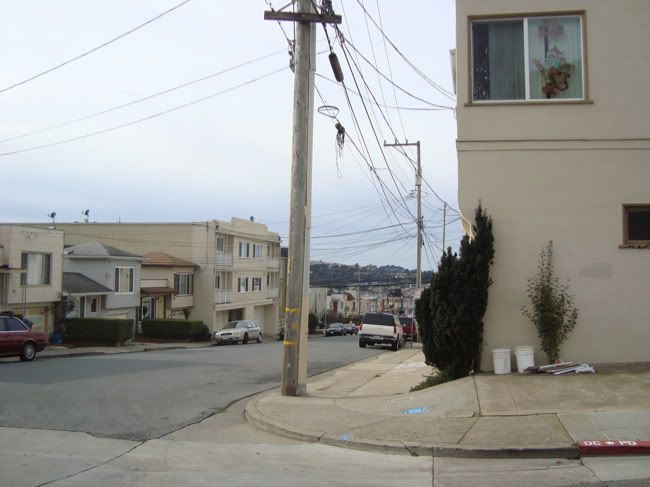 "Buckets" (December 15, 2009)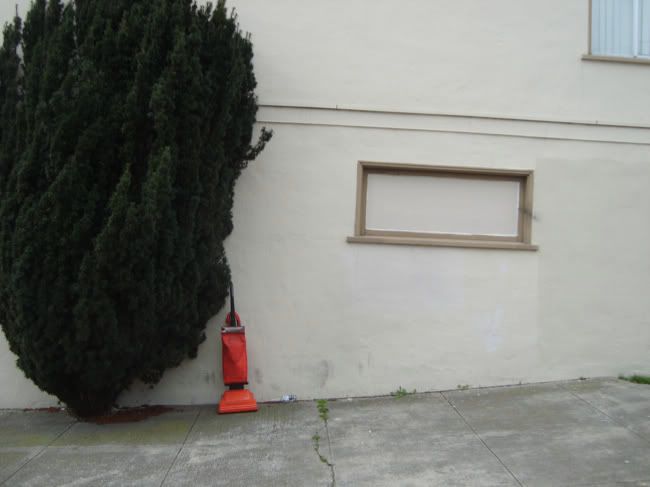 "Red Vacuum" (December 26, 2009)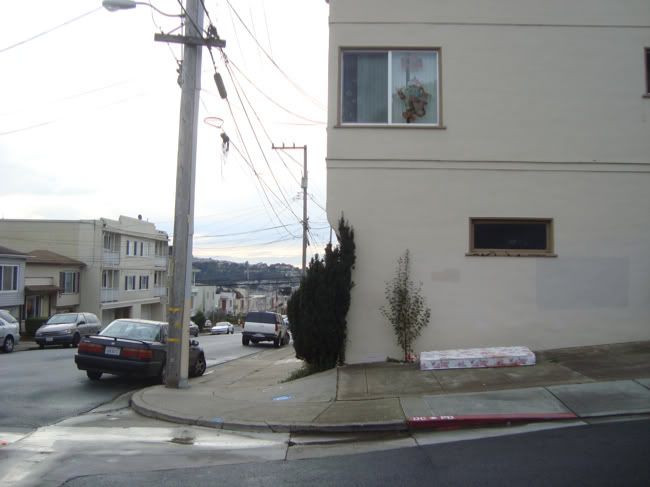 "Fallen Mattress" (December 28, 2009)
Abbot and East Moltke
is an on-going project documenting the various items left by households at the corner of where I live. Different items have been left already and some of which I've already unfortunately missed. This photo series will continue for an unknown period of time and is planned to be [self] published once body of work is completed.