This shoot just came to me in the morning
. Although at first I hesitated to do it,
I'm glad I went on out this cold wet Wednesday afternoon to take the shots.
Even though I wanted to plan concepts prior to doing a shoot, I went in with an open mind and came away some great images within the hour I was given.
A few thanks...
Thanks to my friend
Apol
who accompanied me to the shoot to help and take these behind the scene shots. Thanks as well to the editor in chief of
Oh Dang!
Zoneil
for giving me the opportunity to photograph NYC based rapper
Donwill
of hip hop trio
Tanya Morgan
. And finally, thanks to
Arjay
for allowing us to use his shop
Medium Rare
in San Francisco.
All photos taken by
Apol Perea
: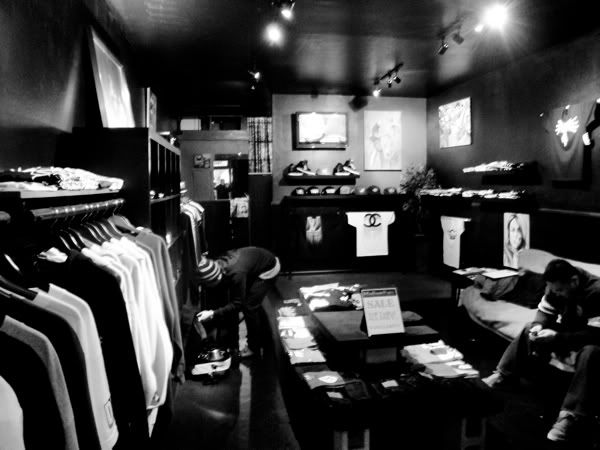 Me unpacking while Zoneil interviews Donwill in the back [an actual barber shop!]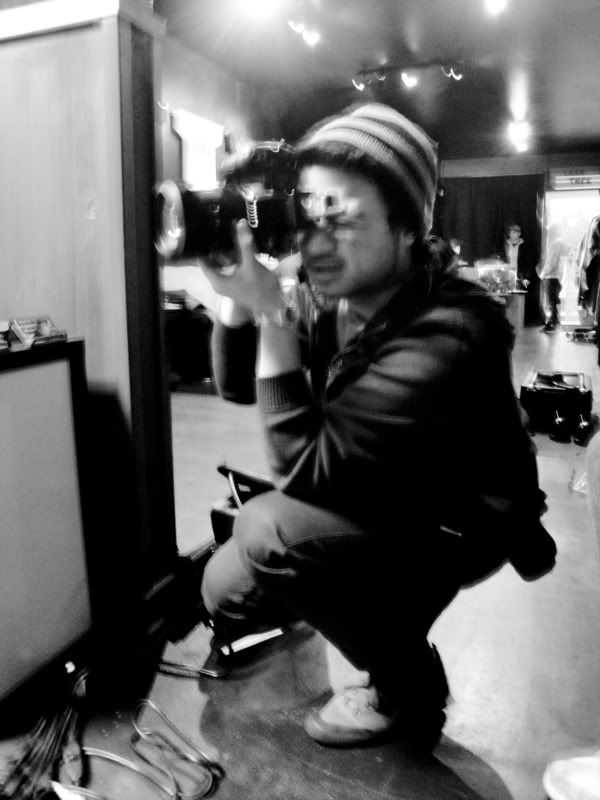 I shot with my Sony A700 and 24-70mm 2.8 Sony Carl Zeiss lens. This alone is my favorite combo [until I upgrade my camera body to a full frame...]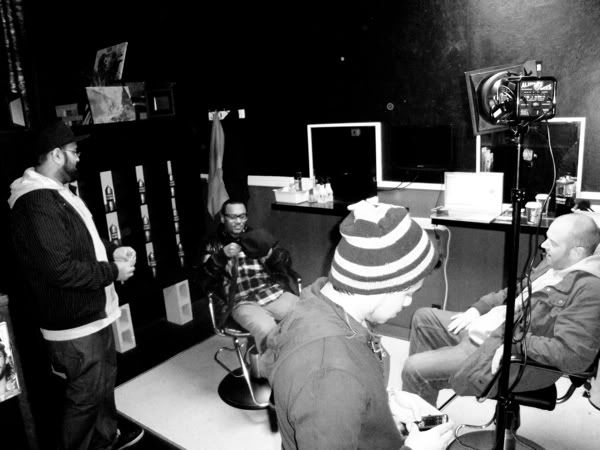 (Left to Right) Zoneil of Oh Dang! Magazine, Donwill, myself, and
Dominic
--one of the head operators of
Interdependent Media
.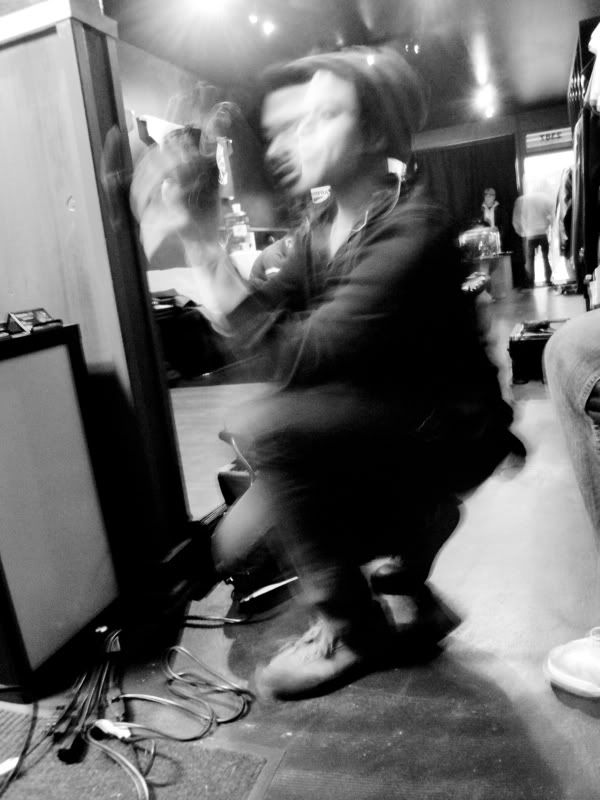 Probably the coolest accident picture of me--taking pictures and checking the LCD screen to make sure I got the shot.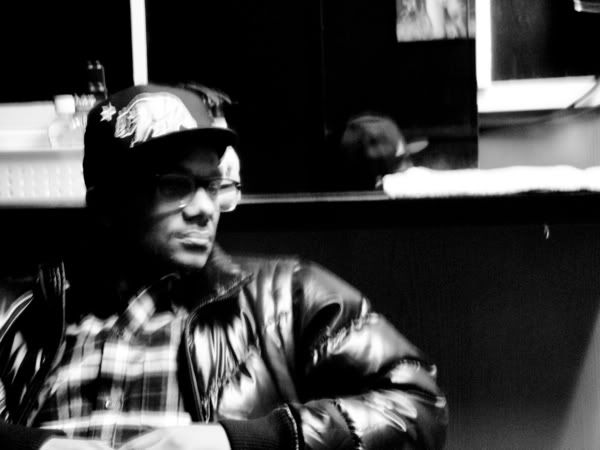 Donwill sitting in one of the barber chairs.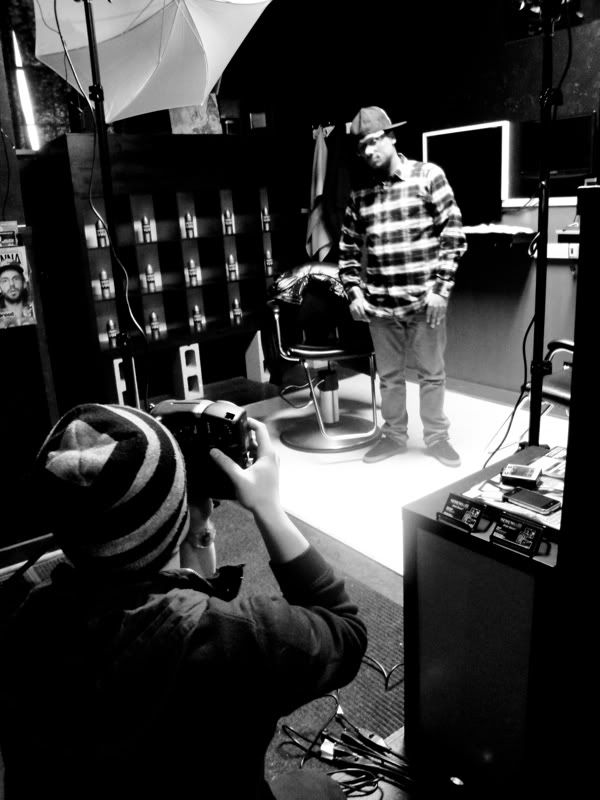 Main set up: One monolight as main on left with shoot-thru umbrella and another monolight camera right gelled red all triggered and controlled wirelessly.
Utilizing Medium Rare's interior design.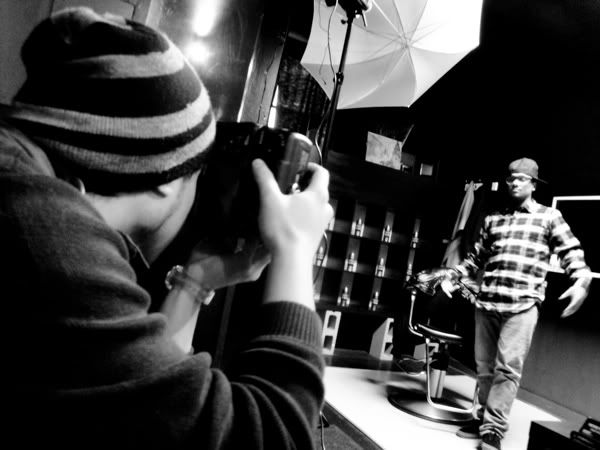 Donwill rapping as I take pictures.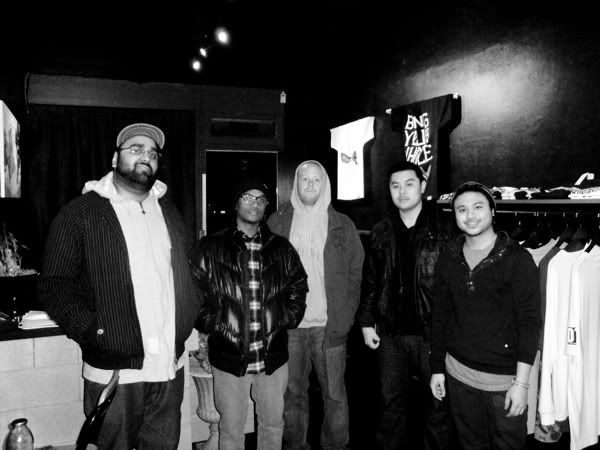 (Left to Right): Zoneil, Donwill, Dominic, Apol, and myself. I'm the only one smiling. hahah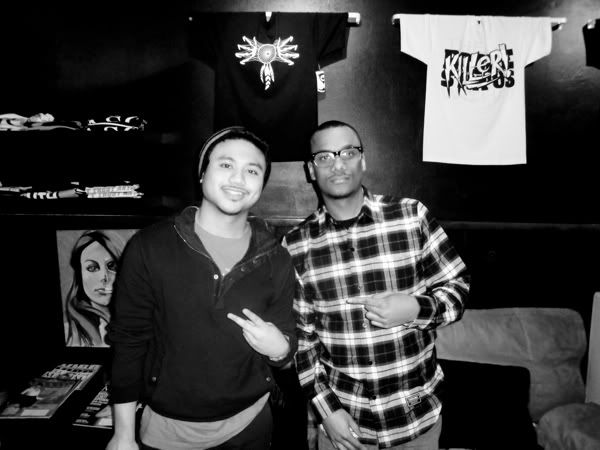 A pic of myself and the talent Donwill with our photoshoot wrapped up.
--
Stay tuned for a behind the scenes video as well as the edited pictures!