TWENTYTEN
with a
photography workshop
in Downtown
San Francisco
. My friend Kat was interested in learning more about photography and so she also brought 2 of her friends who were just as interested in learning.
We had lunch at Nordstrom's
Cafe Bistro
[do try their herb fries with aioli sauce!]. Before our plates arrived, I brought a white board and went over photography basics such as how aperture, shutter speeds, and ISO interrelate and affect light; composition, camera modes, and more. My challenge to all three of them was to use the
manual mode
for the entire day so they can get a hang of controlling the camera on their own.
Afterwards, we headed to Union Square to start shooting.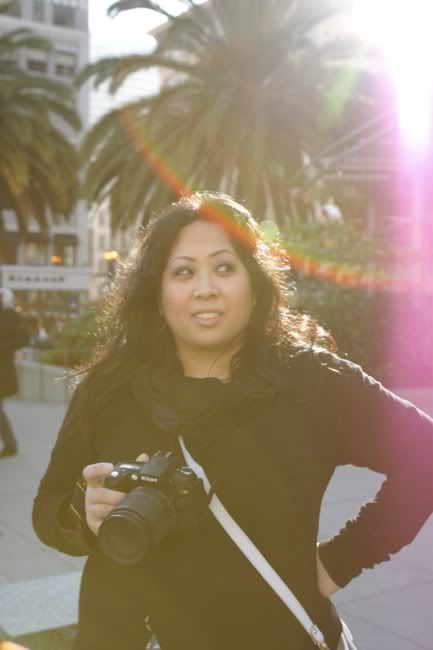 After taking a few shots implementing what they've learned in composition, patterns, and Rule of Thirds, we went briefly over
portrait photography
. My example above is of Kat taking a portrait against the sun [which is usually a no-no] for a nice sun glare shot.
mini assignments
in which they were to take pictures of "ordinary objects/buildings/people" and try to make the photo interesting with a different perspective as well as composition. I personally haven't done other photography besides portraits/events in awhile so it was good for me to practice as well.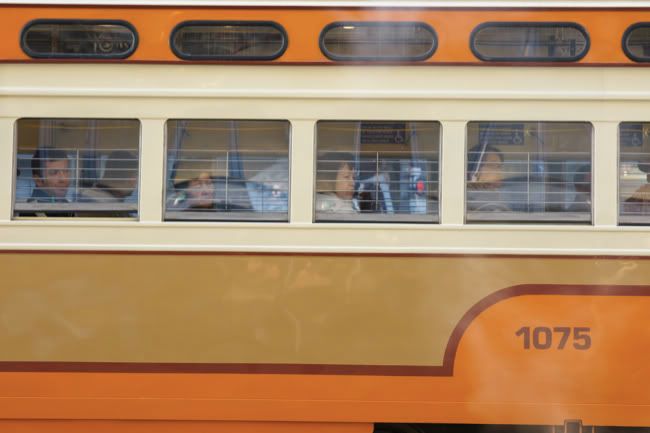 My attempt of Robert Frank's "
Trolley--New Orleans
"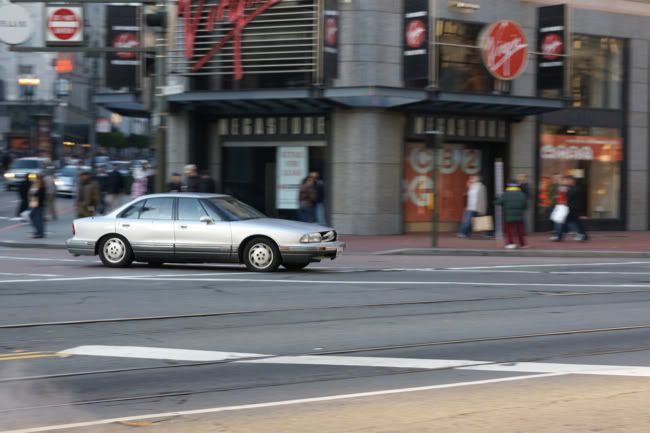 We then walked to Market St. before the sun heads down and I decided to teach them
panning
. The main goal for them was to capture a moving car that is tack sharp but with the background blurred with this technique.
For the finale, we headed back to the mall to take some low-light shots and I touched based on flash photography to improve their indoor shots.
I definitely had a good time teaching and seeing other benefit and grow in photography is always a good thing. I was glad to lend a helping hand and meet and make friends as well.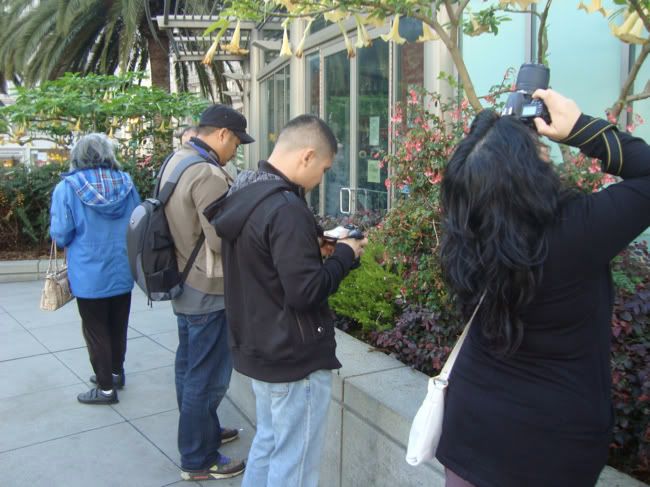 The three I taught were Vince, Ryan, and Kat.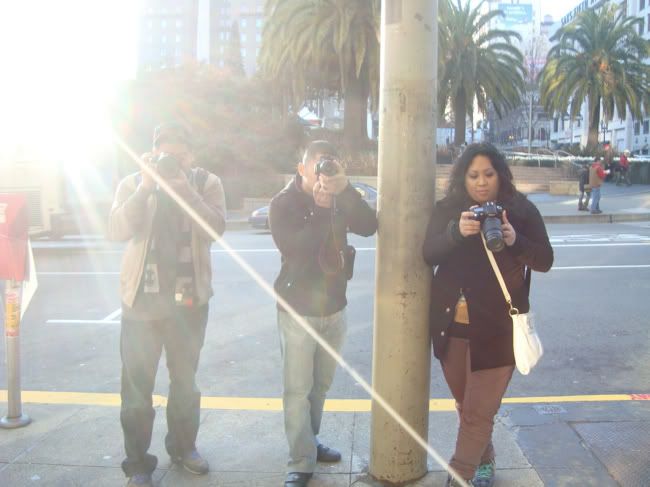 During the portrait session,
I became their model
and it was just funny seeing people passing by rubbernecking and most likely thinking, "Who is that guy and why are 3 people photographing him?" haha I sure aint no pretty model but I did my best to give a few poses for variety.
Even Vince played with the situation and asked outloud, "Hey! When's your next movie coming out?" lol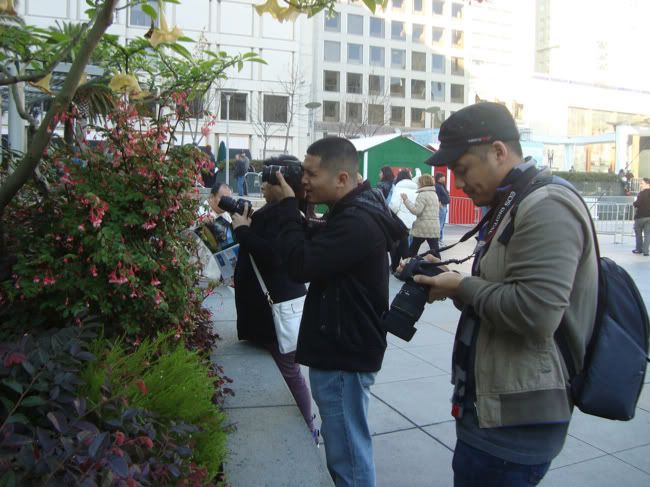 I also taught
Depth of Field
and here they are practicing on flowers and plants to get a pleasing blurred background affect.
Shooting at
Maiden Lane
--the same area I actually did shots for a friend who's a musician.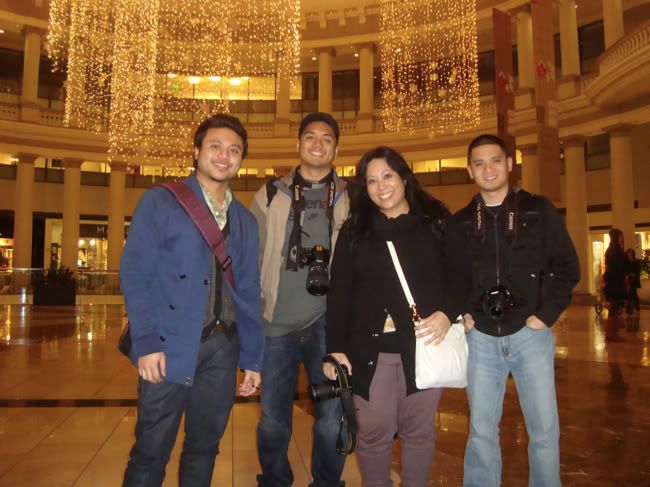 Our last stop at Westfield Mall teaching basics of flash photography.
Thanks Vince, Kat, and Ryan for the nice afternoon with photography--it was a pleasure to see you Kat again and meeting you Vince and Ryan!