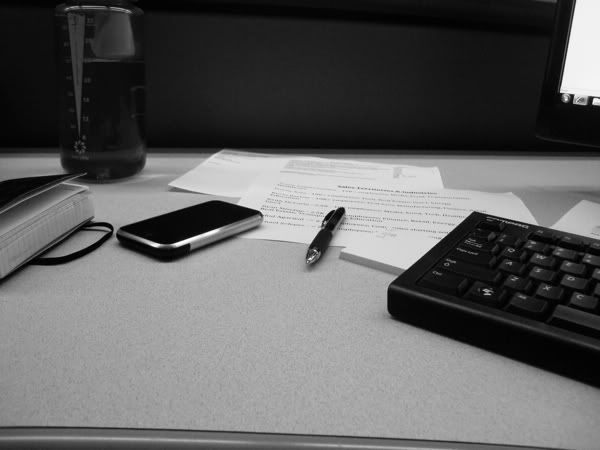 "Cubicle"
Taken on February 18, 2010
I picked up a temp job in a web company in San Francisco and I haven't been in a cubicle for so long. Today was my first day and I will say the best part was eating lunch the company provided. Turkey sandwich with
real
bacon and avocado. Nice.
As far as my job title, it's data entry. I logged in 2,200 companies today in the database for their sales reps in 5 hours. I think that's a lot.
--
The blog roll "ADLs" is a series of images of my "Activities of Daily Living". Yes, that's a nursing term so it's fitting for where I am now--nursing student about to graduate with a passion for photography. A new post is expected to be up everyday.