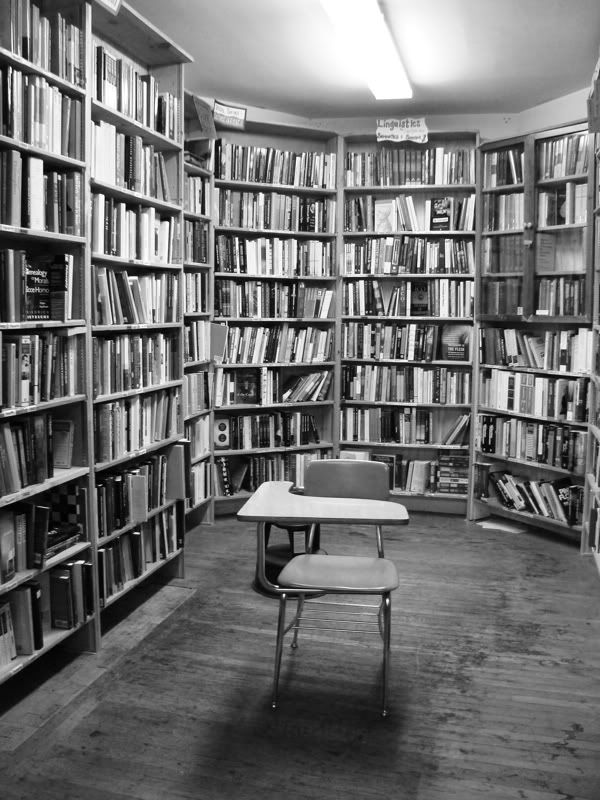 "Solitude"
Taken on February 09, 2010
I went to
Green Apple Book
s in San Francisco and I just love this place. You go in there without even knowing what you want and surely you'll come out with a great book and price to go along with it. I usually stay on the main floor but my girlfriend and I ventured upstairs which I don't recall visiting. Ever.
In one of the rooms upstairs I stumbled upon this lone student's chair surrounded by ceiling high bookshelves and just thought what a place to read.
My haul for the evening was two Frida Kahlo books (my favorite non photographer artist)--
Frida Kahlo
(Emma Dexter and Tanya Barson) and
Frida Kahlo: The Still Lifes
(Solomon Grimberg). If I were to buy these on Amazon it would've cost me $70+. I only paid $17.68 =)
On the side note, I realized I haven't posted anything under the
ADL
's label series [to be exact, since November 28, 2009] and will definitely continue to do so.
--
The blog roll "ADLs" is a series of images of my "Activities of Daily Living". Yes, that's a nursing term so it's fitting for where I am now--nursing student about to graduate with a passion for photography. A new post is expected to be up everyday.