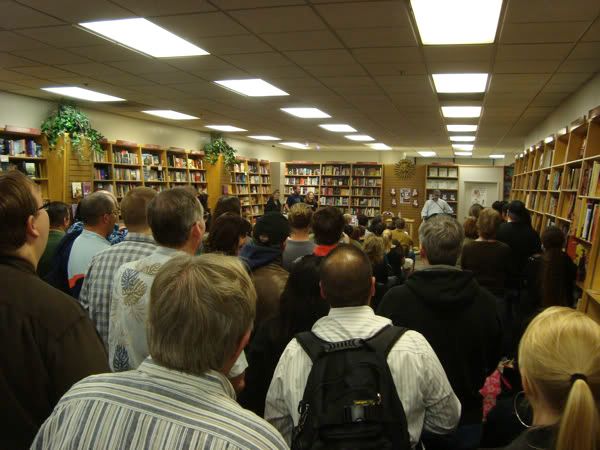 The placed was packed at
Books Inc
at 601 Van Ness Ave. in San Francisco that night. With
Christopher Moore
in the room, author of funny novels including
Lamb
[the book I was introduced to by my cousin (Ate) Chariss],
A Dirty Job, Fluke
, and really much more, everyone wanted to hear this very funny author speak.
He explained that he usually doesn't prepare anything really for his appearances and even for his appearance at Google headquarters tomorrow, he's not that prepared. So instead, he shared with us some random stories that just got everyone listening even more to laugh with him.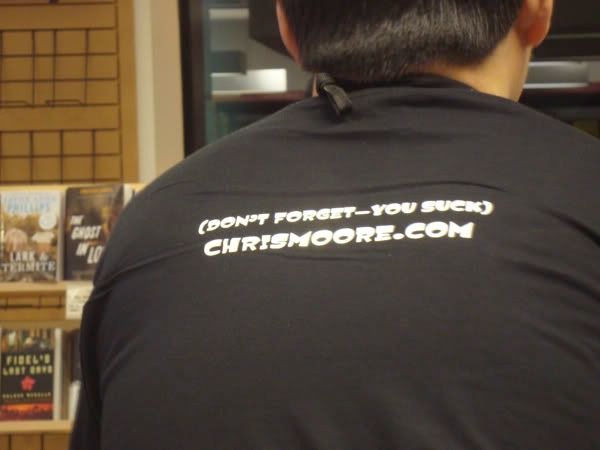 The staff of Books Inc. wore these shirts promoting him and his book and you can already tell what type of personality he has by having these shirts! It is also a reference to his other book--You Suck.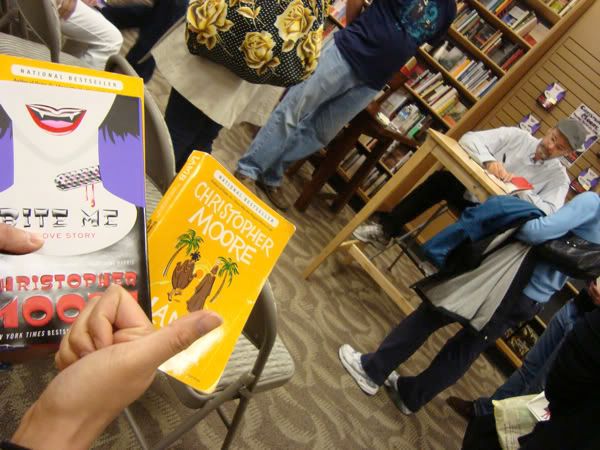 I did buy his latest book
Bite Me
, which is a vampire love story based in San Francisco [author does live here] and finishes his vampire trilogy. My girlfriend and I also brought our copies of Lamb and enthusiasm as we waited in line for about 40 minutes.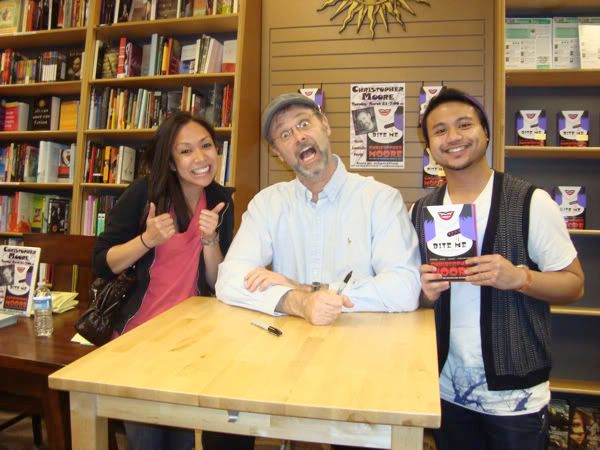 Did not know he'd do that or else I would've done the same! Next time, I'll make sure to be in sync with the people I photograph with.
Thanks again Chris for your time and sharing your presence with us! We'll definitely take your advice and add Paris to our travel destinations!
--
For more info on the author Christopher Moore, please visit his website at
http://www.chrismoore.com/
His blog:
http://blog.chrismoore.com/
Facebook Fanpage:
http://www.facebook.com/theauthorguy
Twitter:
http://twitter.com/theauthorguy