My friend Cara is currently a fashion designer student and so when another friend of mine Apol mentioned of doing a collaboration, I agreed to do so.
To be honest, this whole photoshoot got together in about a week. Luckily, the location was set [at this beautiful home in Hillsborough, CA]; the make up artist just agreed 2 days before the shoot; the stylist from my previous shoot was able to go; and having a couple of friends come through to help with the muscle and light placements helped for sure.
Here are the details:
Fashion Designer
: Cara Antoinette Ramos
Make Up Artis
t: Maile Mercado
Stylist
: Jane Park
Models
: Liz Basila, Michelle Laguerta, Raquel Dayao, Lauren Nunez, and Renelyn Maglasang
Assistants
: Apol Perea & Matt Luna
Below are my personal pics and edits that are slated to post on my website: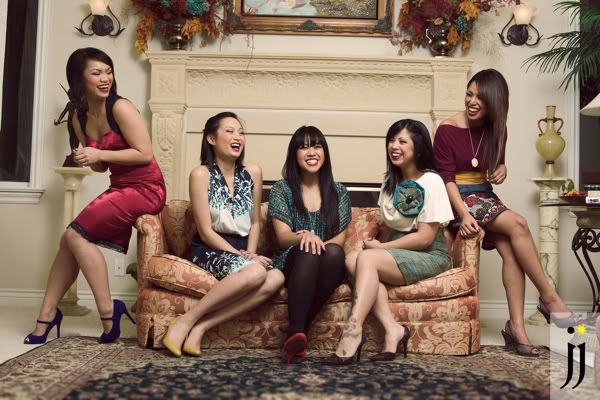 The group shot of the ladies having good conversations after work with some cocktails on order. At least that's the inspiration for the feel of the shoot ala Mad Men.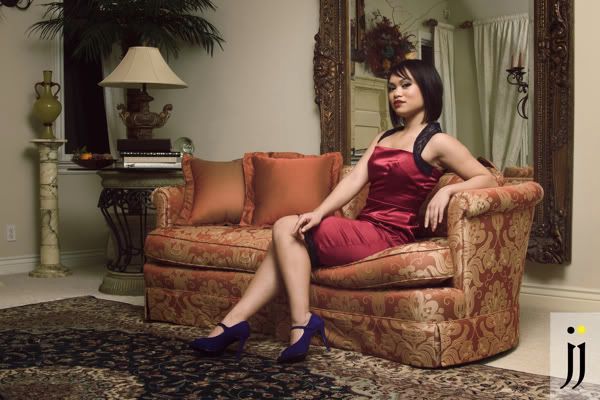 Lauren with the red dress.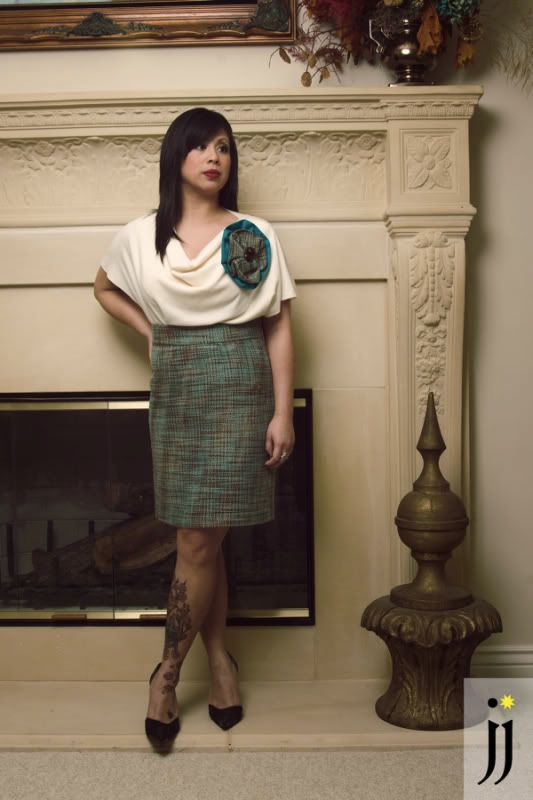 Liz.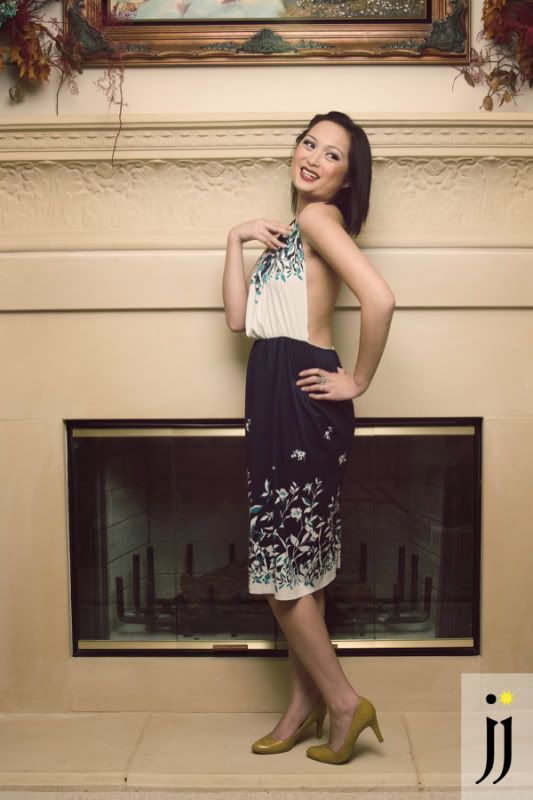 Ren.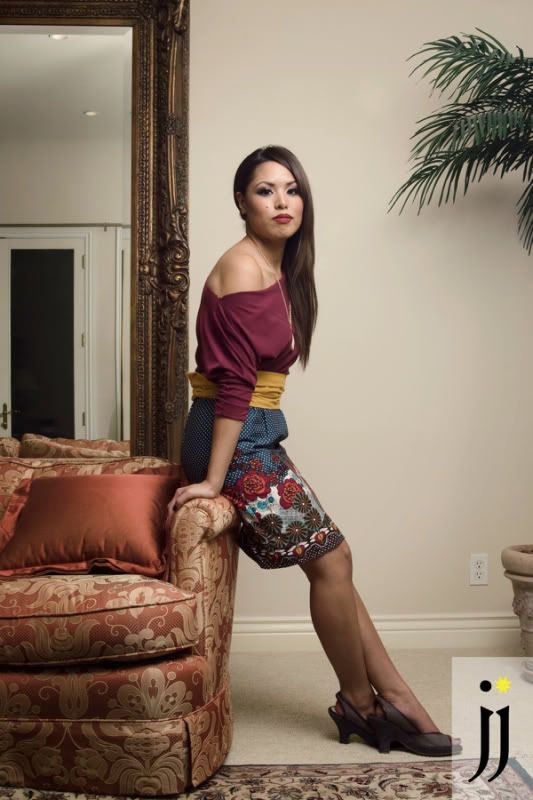 Raquel.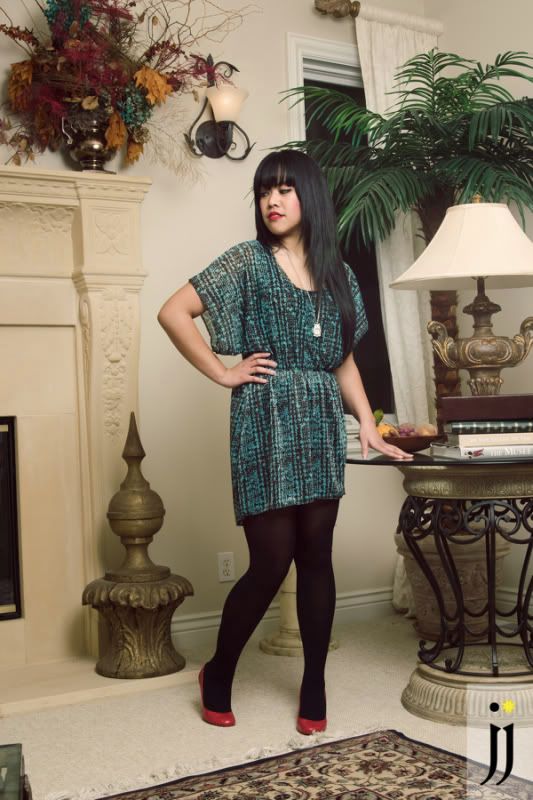 Michelle.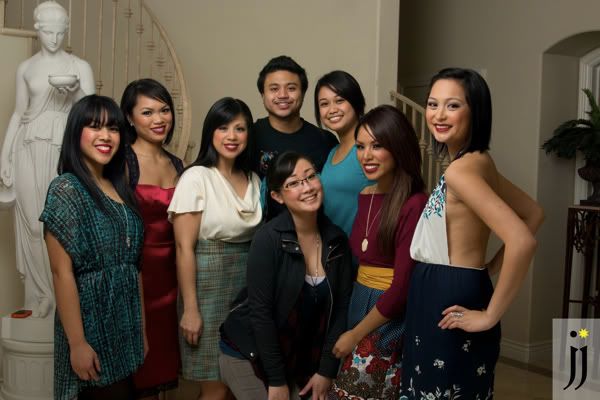 Pictured with the models and stylist Jane Park.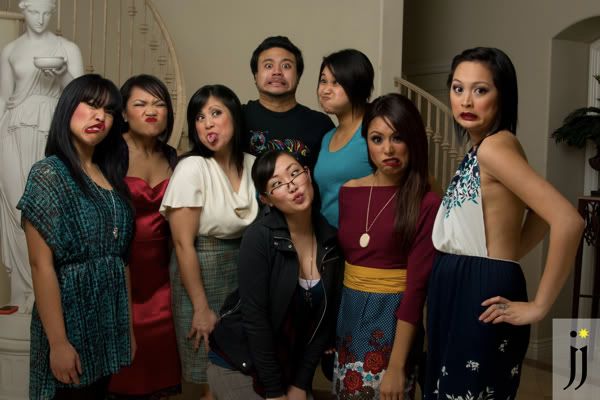 Pictured again with the inevitable funny faces picture.
THANKS AGAIN TO EVERYONE FOR THE COLLABORATIVE HARD WORK!