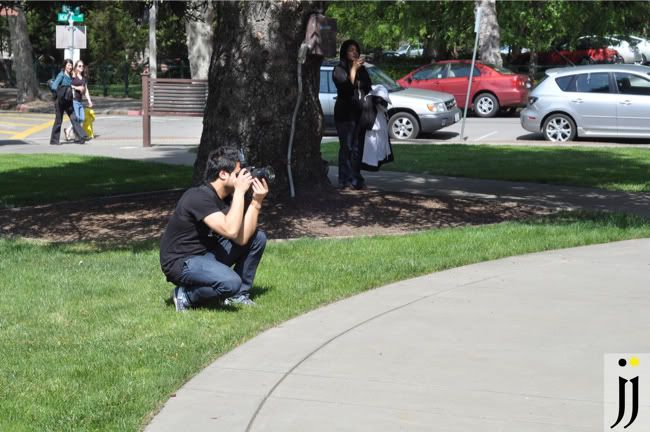 My classmate from high school contacted me and asked if I was available to do senior photos for her and her 8 other friends and I gladly accepted it. I haven't been to Dominican's campus and I will say right away that I felt like I was in a retreat--the campus was really beautiful and the weather couldn't have been any better!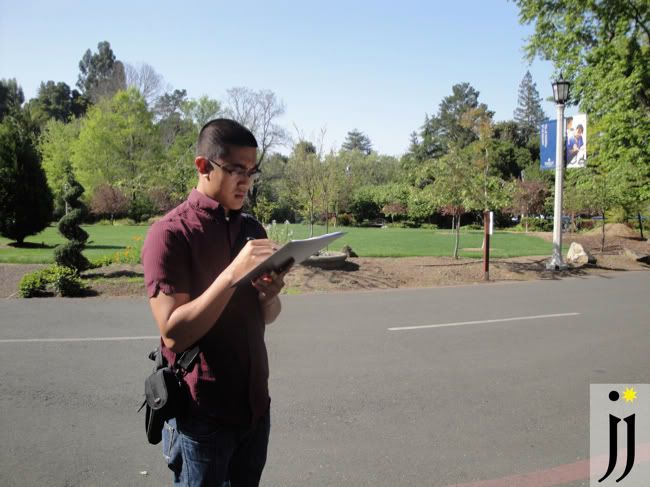 All photos in this entry [except the one above] is by friend
Jino Abad
who assisted me for this shoot. He did a lot besides being with me from 9:30am until 6:30pm! He contacted all 9 ladies in the morning with a warm text greeting, had them sign the releases/invoices, collected payment, and of course carried the "light stick." To top it off, he conducted video interviews [which the BTS video is being edited right now] of all 9 ladies.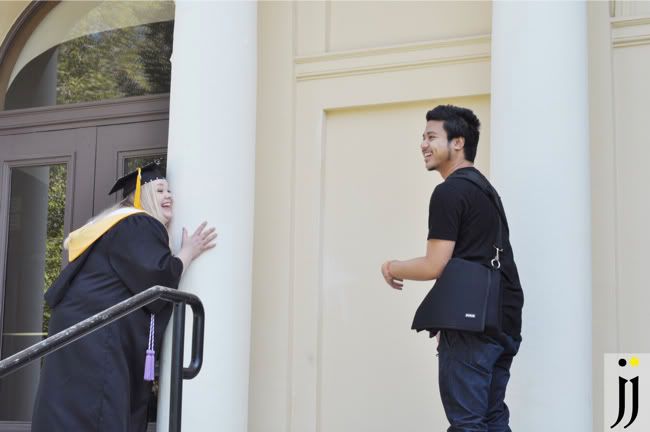 Janelle
pictured here was my first senior to photograph for the day and she definitely knew how to have fun while taking pictures... can you tell? hehe Definitely made my job easier by not even having to have her loosen up for the session.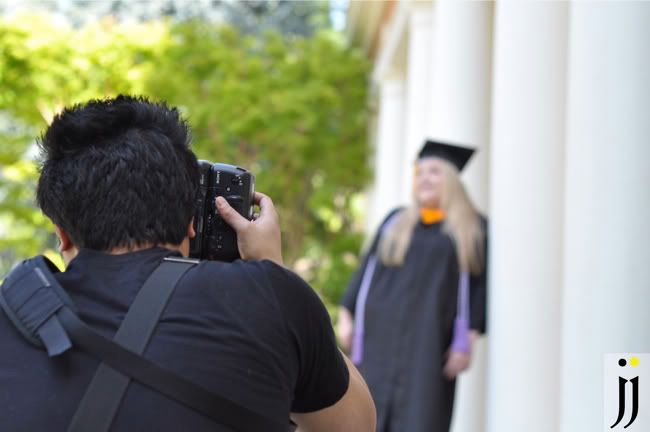 Me working with the columns.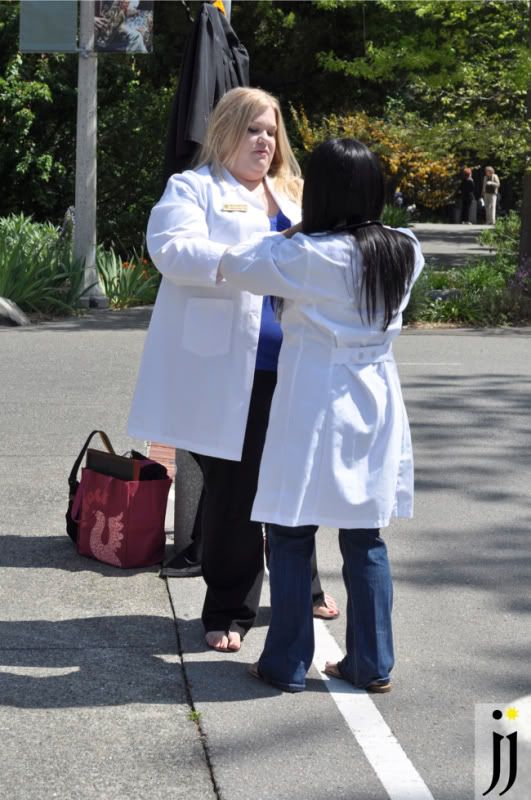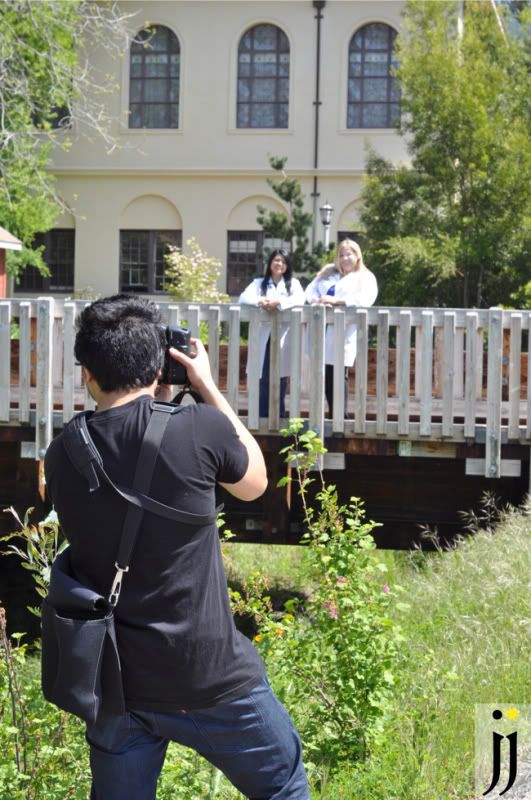 Hard to see, but the other lady pictured at left is
Aileen
and small world indeed--she went to my grammar school and also graduated with my friend and director
Pat
!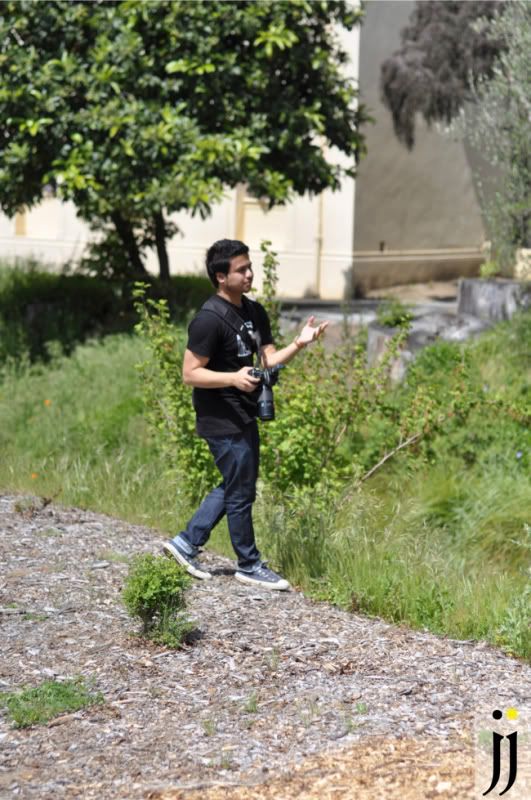 You can't tell, but right where I'm standing [above] is a ditch that goes down pretty fast. I actually lost my balance a bit and had to really stay still to regain my balance haha
Pictured above is
Caroline
whom I said to her she was my favorite of the bunch. But since I don't play any favorites, I will say she got me laughing a whole lot and she didn't even have to try. During our session, she
sneezed like 12 times
! lol Talk about allergies haha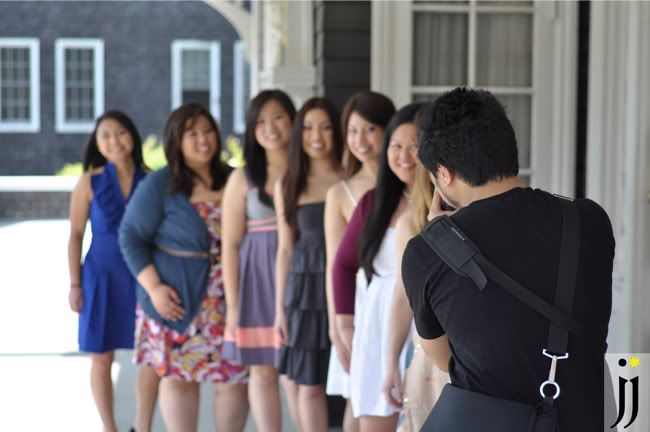 While there's 9 total seniors I photograph, the two others [Janelle and Aileen mentioned earlier] actually graduated in Fall '09 and gladly wanted to take their photos and are not pictured in this group photo and the rest of the group series.
I definitely had a fun and surely will keep in contact with you all! Thanks for the great shoot and congratulations again on graduating!!! =)