With the influx of USF seniors, thought it be good to mix it up by going someplace completely different... so here we are are Fort Point in San Francisco. Plus, Julie wanted something that reminded her of Hawaii since that is where she calls home.
Julie brought some props, notably a hat and the cool suspenders. I ended up giving a quick "demo" on how to wear the hat haha
Definitely loved the light that afternoon gave and did have help of the "light stick" I usually bring along--so thanks again Markie Idea who came along as my assistant.
We briefly went to an area that had a view of Golden Gate Bridge. In this shot, you can't see it but I had Markie hold my shoot-through umbrella to provide her some soft lighting. Photographers know that a nice sunny day is good in general but until you shoot directly under sun, problems are bound to come in the form of shadows!
This large brick building is practically under the Golden Gate Bridge's base. Plus, it had shade so it was good to use my light stick with that umbrella mentioned above to diffuse the light. Kudos to Julie by the way for being so involved and having Honors! I too was in the nursing program and yea... I was not involved nor had the grades... hahah So congrats again Julie!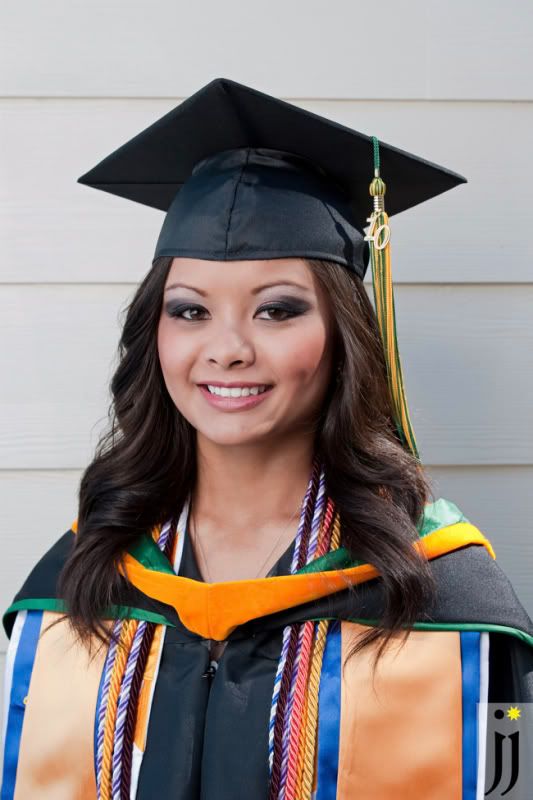 We did find a place that had a more simpler background and it was the side of the rest stop at Fort Point.. hehe It definitely works though to provide a clean image!
A tip by the way to all graduates, do what Julie did:
pin
your hood and stoles so even in the windiest wind [like on this day], it'll be fine!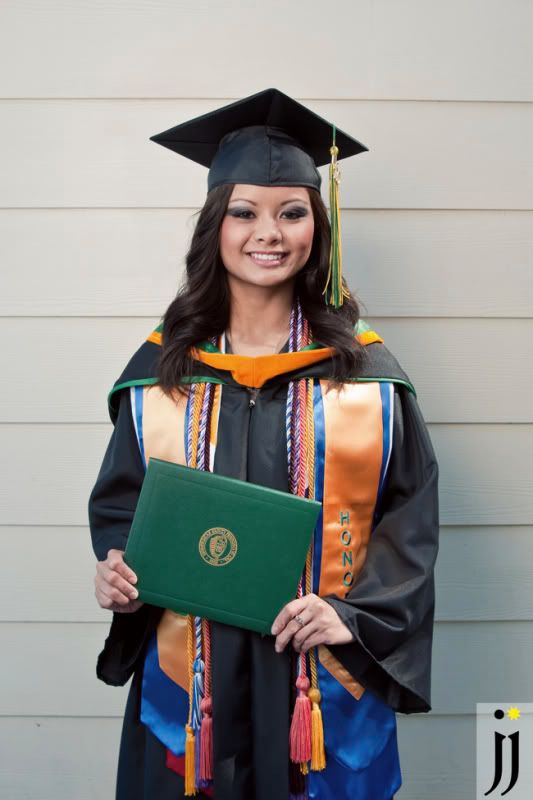 So after the cap and gown shots, it was time to have fun in another outfit. Props again to Julie since even though it was a nice day, it was windy like crazy!
I took a series of Julie walking across the parking lot and out of the dozen+ images that I shot, this shot is definitely a winner.
Thanks again Julie for the photoshoot and hope you had as much as I did! Congrats again on graduating and definitely wish you the best in your bright future!
--
Images by JJ Casas
Assisted by Markie Idea