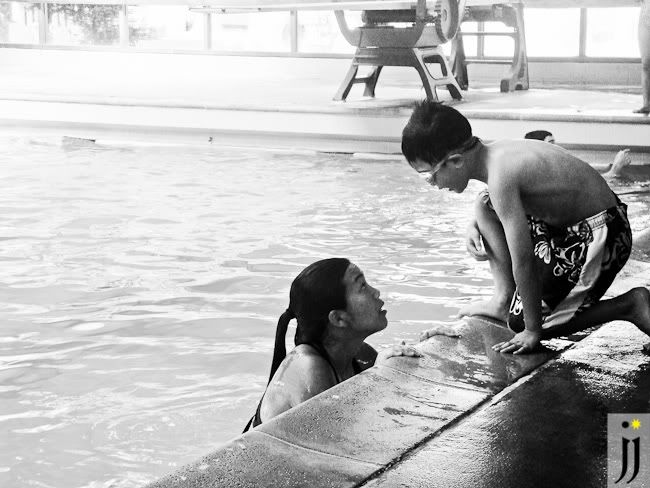 "Swimming Lesson"
Taken on July 7, 2010
My cousin asked if I could take my nephew to his swimming lesson in South San Francisco and thought it be a quick way to spend some time with him. Haven't been in a public swimming pool in awhile and since it is summer, dozens of kids were around and in the pool with parents and guardians waiting in the bleachers looking on. After his 30 minute lesson, he showered and prepped himself to go back to daycare. Brief moments like this are always nice!
--
The blog roll "ADLs" is a series of images of my "Activities of Daily Living". It is a nursing term to describe a patient's activities that s/he does in a daily basis. This is my feeble attempt to combine my trade nursing and passion photography together.