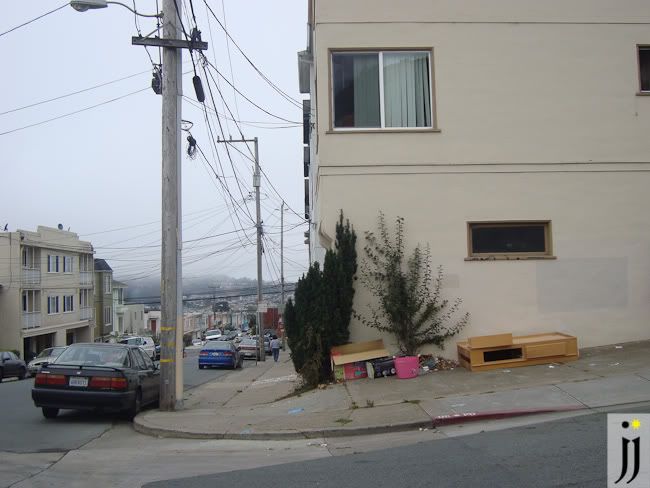 I haven't updated this blog roll in a bit but I do have several images that I've added to this collection since the last
post
. This was taken today before I ran my errands and it seems like the most common items from my observation has been bedroom-related items with mattresses being the number one counted item.
I've been working on this series for more than a year and it's interesting to see items come and go. I talked to my friend and editor
Catherine
who will will be working on this book as well and we've thrown some ideas here and there for the introduction that she will write.
Also, I do have an idea as to what I'd like to tie this project in after watching
No Impact Man
--if you haven't watch this documentary, go and get/
rent
it! Awesome film and some very good moments dare I say that are cute and heartwarming. That idea I'll keep under wraps until I figure out when this project is completed.
I'm still undecided when to close this project but until then, enjoy the series for now!
Abbot and East Moltke
is an on-going project documenting the various items left by households at the corner of where I live. Different items have been left already and some of which I've already unfortunately missed. This photo series will continue for an unknown period of time and is planned to be [self] published once body of work is completed.