My girlfriend happily walks to the San Francisco Food Festival. After a long day at work for her, she's ready to eat...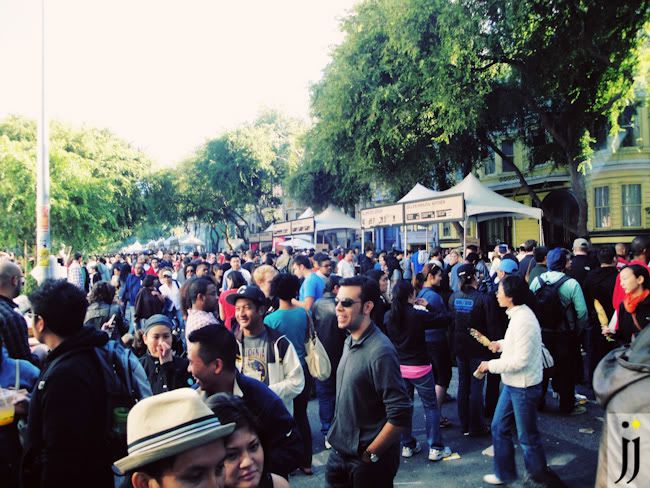 ...for me, I'm happy to be here where I know I can eat to my heart's content in which I only brought $20.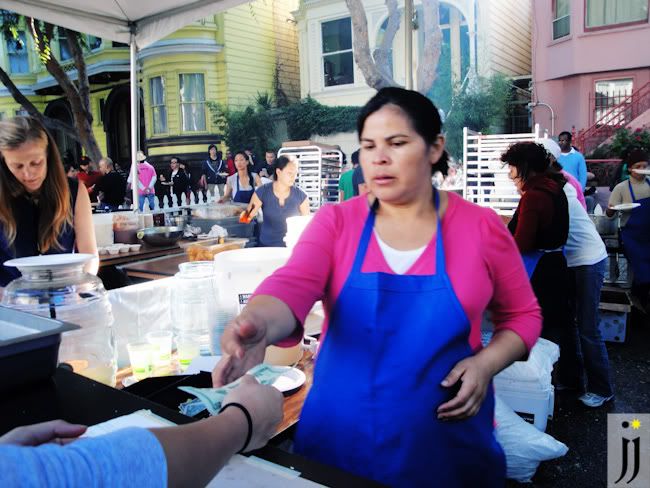 While the lines were long [averaging about 15-20 min] it was definitely worth it. While you had to be selective, most of our eats were really good.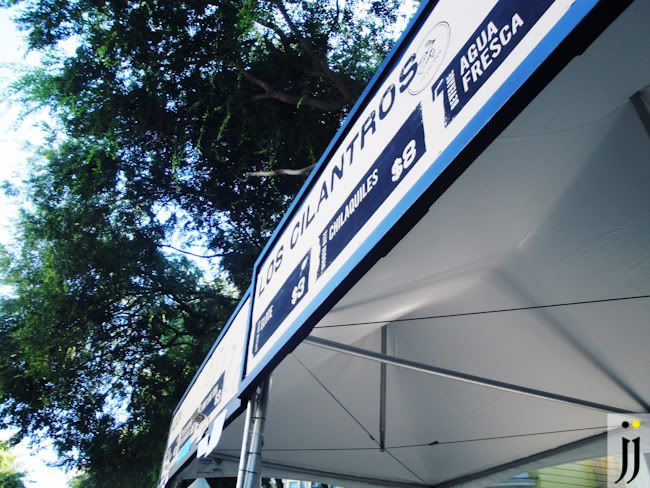 1st stop was Los Cilantros' corn that has been spread with mayo and then sprinkled with salt and spices.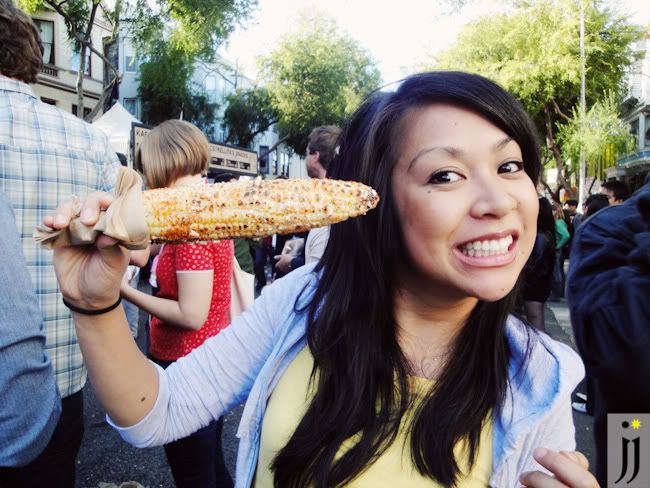 And yes it was goood. It happened to my girlfriend Cher's favorite.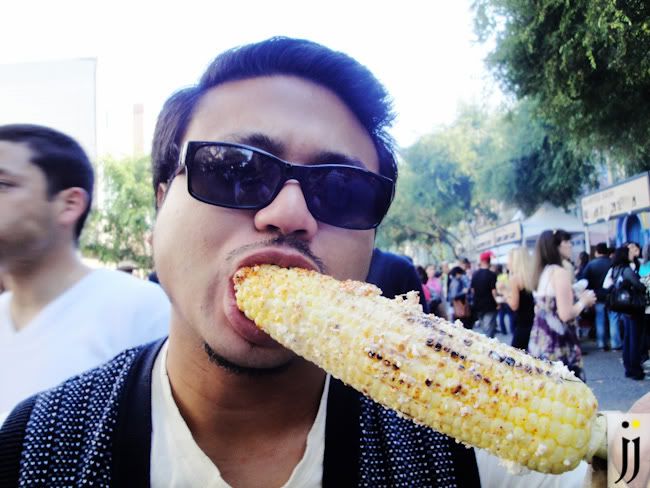 Quick story: the whole corn is $8 while half of it is only $3. We figure we'd be ok if we just got the smaller corn and when we paid a total of $6, the cashier forget what we ordered and the guy fulfilling the orders just gave us two whole corns. We quietly and quickly...walked away... haha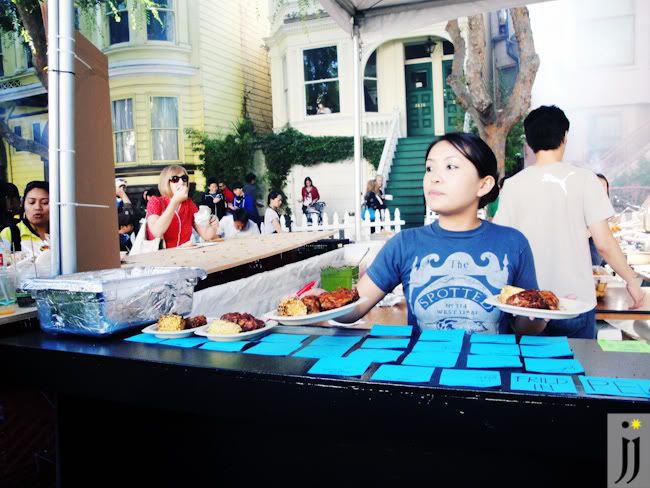 On to
my
favorite.. the fried chicken from Aziza! I love their organization: the girl took the orders, wrote your name on a Post-It and then went through them in order.
The primary reason why it was my favorite: just look at that fried spicy goodness!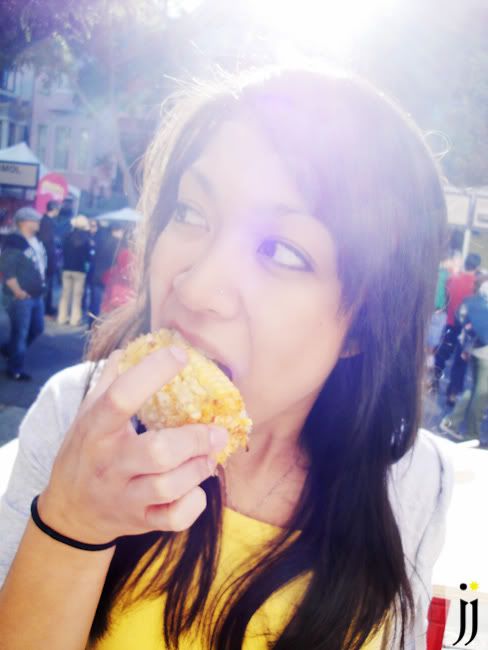 Here's Cher enjoying [another] corn.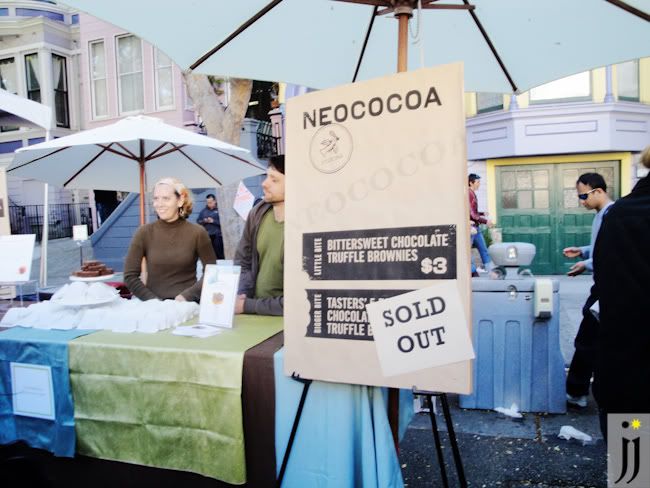 While waiting in line for our fried chicken, I figure a quick sweet bite would be nice and here's Neococoa's bittersweet chocolate truffle brownies.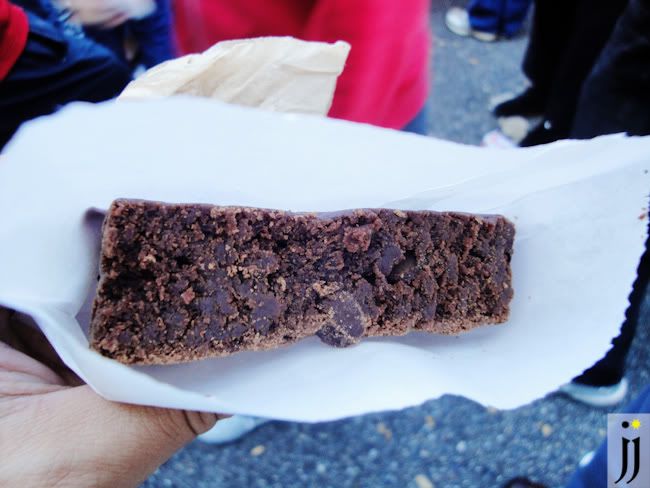 If I had cold cold milk with this considering it was a nice and sunny day, it would've been so much better.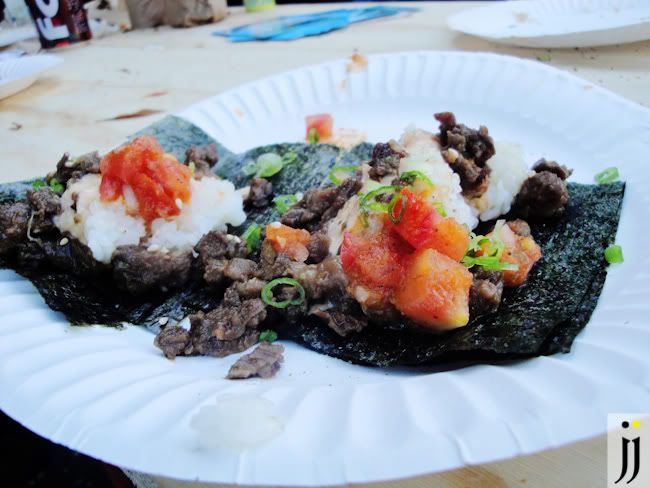 Cher and I agree: the major flop was these Korean Tacos [and I won't say from where to save some embarrassment if they ever come across this]. I will say they're near the Ferry Building in SF though... First off, it happens to be a "taco" because the seaweed isn't rolled... hmm ok. But worse is when you bite it--you can't! The seaweed is already chewy due to the heated meat meaning this isn't bite-food. The solution? Cher and I stuffed the entire thing in our mouths and then it resembled what it was: a sushi. haha It tasted good, but execution was quite bad.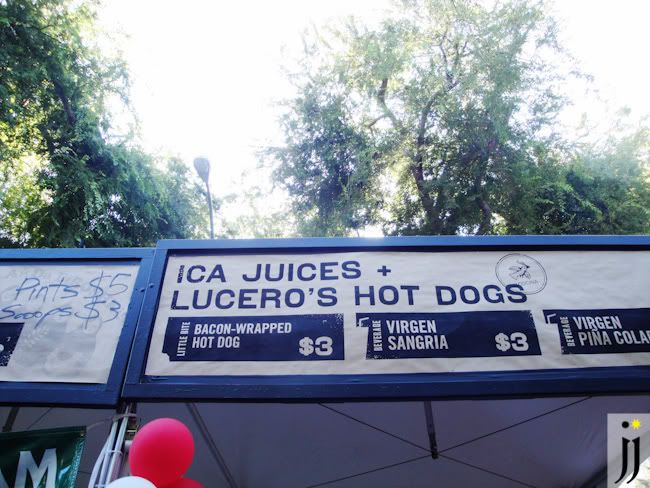 Now bang for the buck, this wins: $3 Bacon-Wrapped Hotdogs =) from Lucero's Hot Dogs.
That's the base but I added a bit of mayo and some ketchup, mustard, and some jalepeños.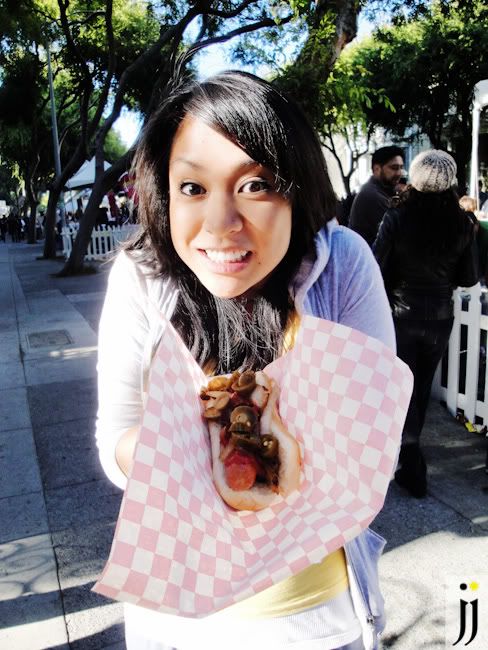 Cher wanted the spice so she added a whole lot of jalepeños!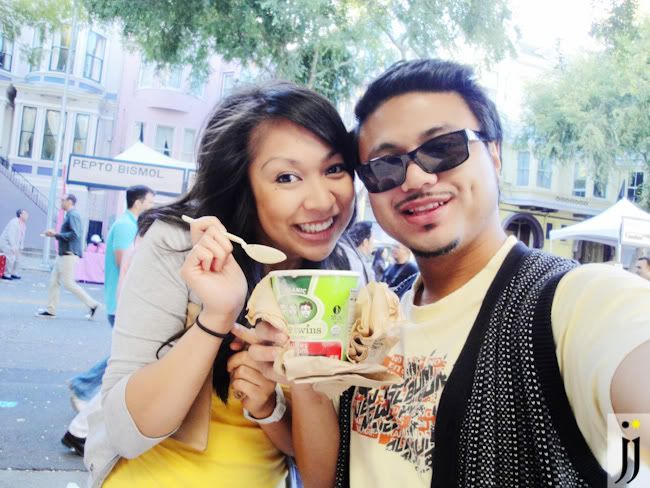 Lastly, to top off our full stomachs, we got a $5 pint of Cookies and Cream from Three Twins Organic Ice Cream. Delish!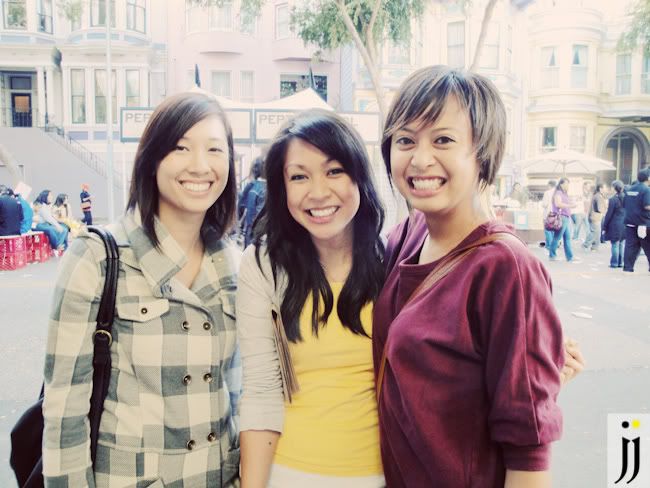 My high school friend Lauren [pictured on the right] was able to make it through and brought along a friend to enjoy the food.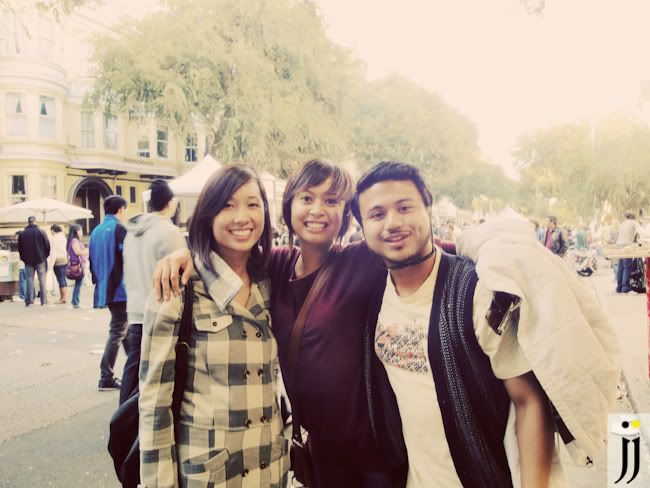 Definitely worth the trip to a busy SF/24th & Folsom street! When this happens again next year..totally down!
Quick tip: Before coming to the festival, I bought a 6 pack of Fat Tire beer and emptied 3 bottles to my Nalgene Bottle. So I had about a liter of beer for the same price of a cup that they sell at the festival. =)