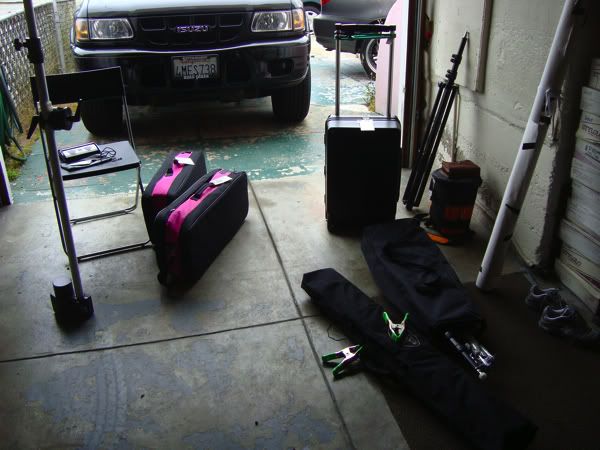 Had a photoshoot for my girlfriend for fun [and to also expand my folio. tee hee]. Set up was at her garage and I brought enough to set up this photo below: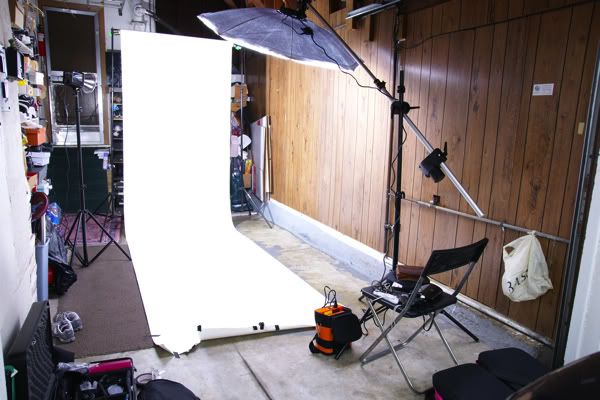 A roll of white seamless paper supported by stands [and clamped by my Home Depot A-grips]. Main light was Alien Bees ABR800 with the 56" Moon Unit attached on a boom powered by Vagabond II. Background light was a single Alien Bees 400 set to f/16 since I didn't have room for another light to cross light. And for sure I had my iPod Touch hooked to my JBL portable speakers to keep us all company.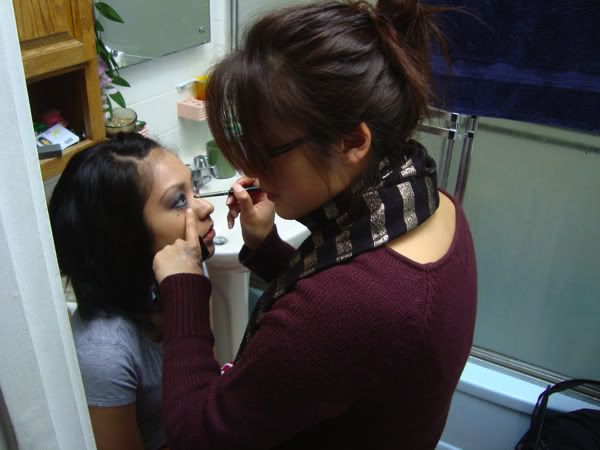 I had my friend
Karen
help me out with makeup [Check out her blog as linked]. She was also in front of lens not too far back [if you remember
this shoot
].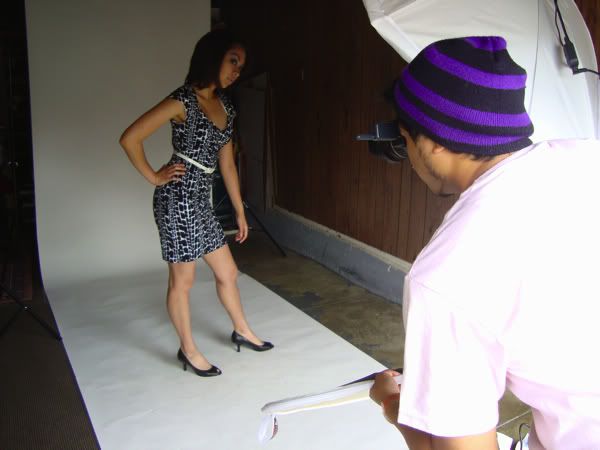 We took about 30 minutes or so taking pics with this white background set up but I actually enjoy taking pics more in "natural settings."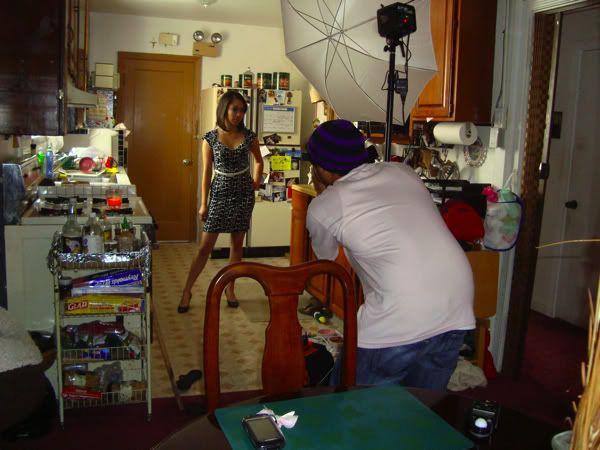 Single Alien Bees 400 with umbrella triggered with CyberSync transmiter/receiver. All metered with my Minolta Auto Meter IV [on dining table].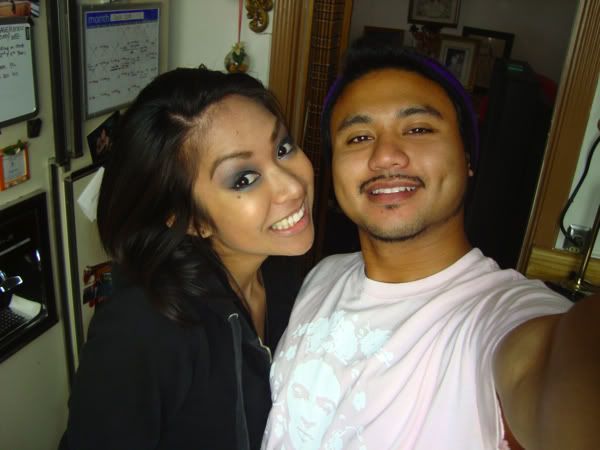 As usual, I take pictures with the people who I work with although Karen refused to take a picture. =P
The edited pics will be posted soon. Stay tuned!
*Sunset Studio aka Garage outfitted with equipment.