[EDIT:
Please click photos for full view of photo as I thought I edited to fit width of blog. Plus, this is published at about 1:30am. Have mercy!]
The big day came for
Steph
and I was definitely looking forward to it after photographing her for her
guestbook
sign in. Her fun personality made photographing her easy and for her cotillion (18th Birthday), with the help of her entourage and family and friends around, made it all fun for me and my girlfriend/assistant for the evening to photograph.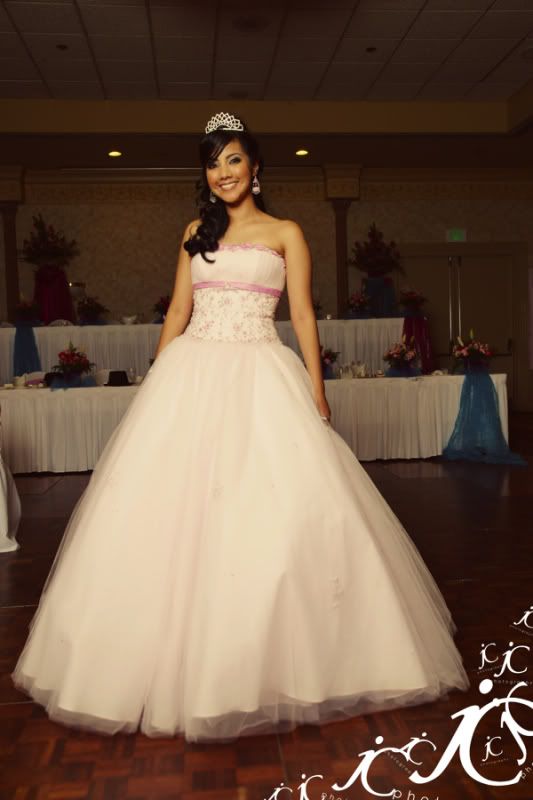 All dressed and ready for the big night of celebration ahead of her.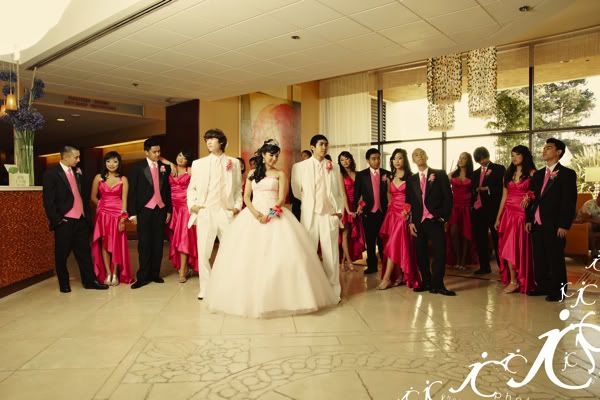 Taken at the lobby of Sheraton Hotel in Burlingame. I told them all "Fellas, think GQ...and ladies, yall look good already!" to try and get a casual relaxing pic.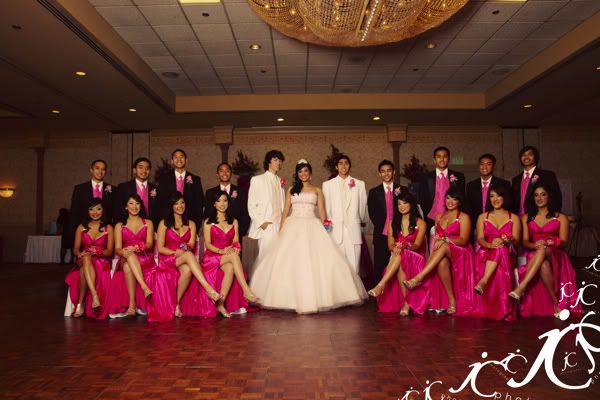 Steph's Entourage.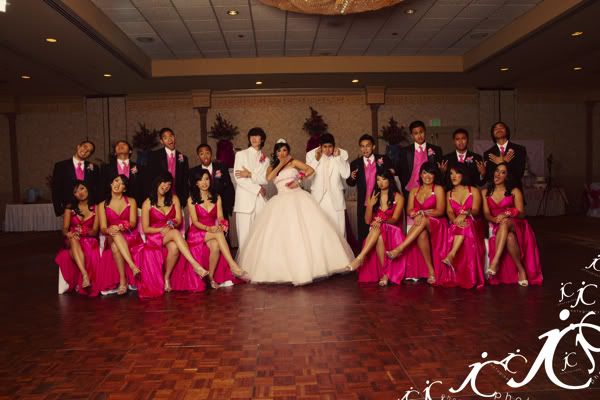 ...and now all sillied.
Steph's cake was pretty enormous and definitely had one of the best toppers I've seen in awhile. I believe it fit her dress and theme for the party accordingly.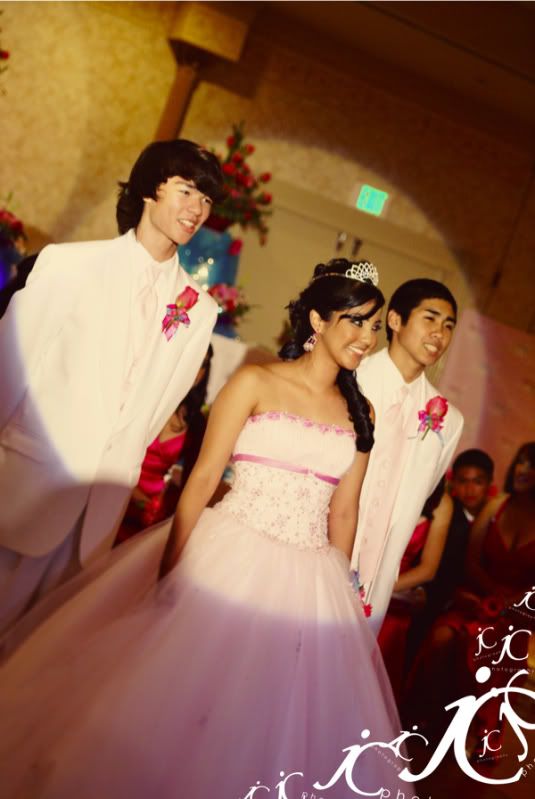 Steph had two escorts in which her original escort, my friend and former high school schoolmate and now schoolmate at USF, John on the right was injured and couldn't dance for the Entourage's numbers.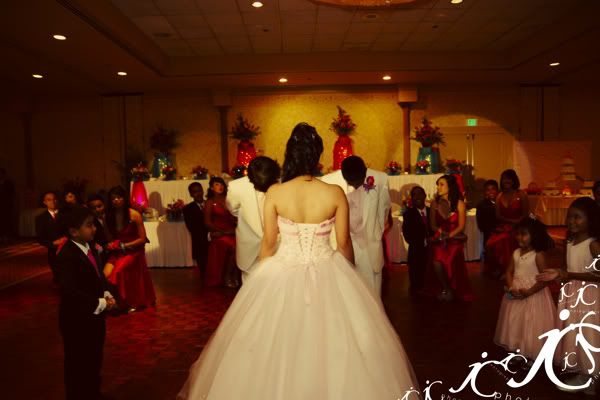 One of my favorite pics of the night.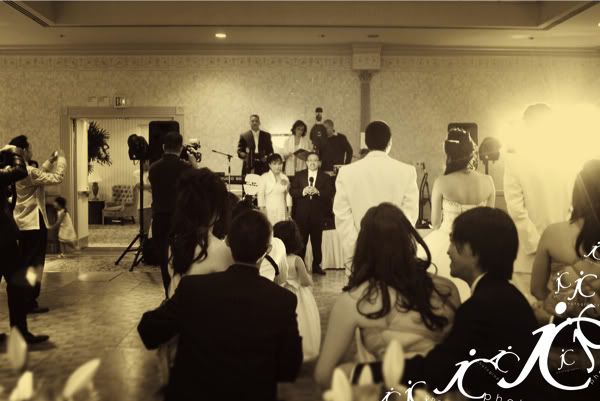 Photo by: Cherrymae Jumoc


My girlfriend assisted me and when I didn't have her hold my "light stick" [seriously, that's what I refer it to...] I had her take photos using available light.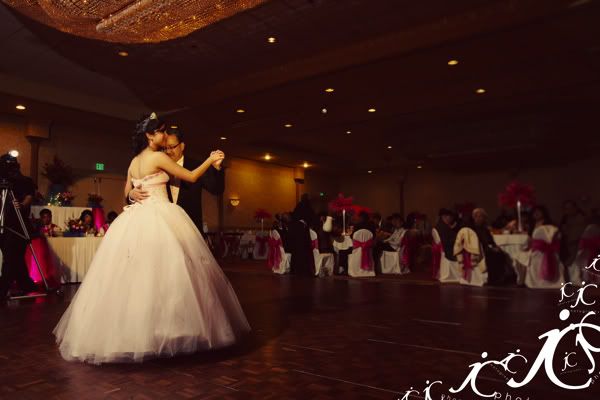 Father daughter dance.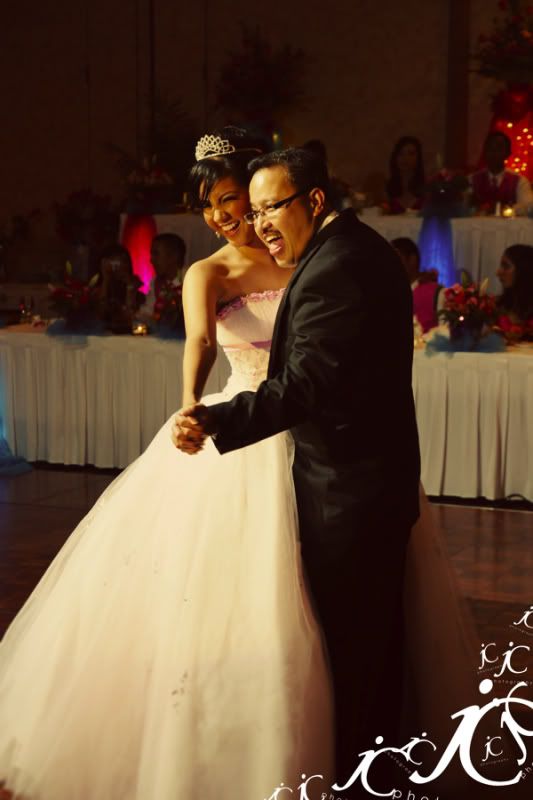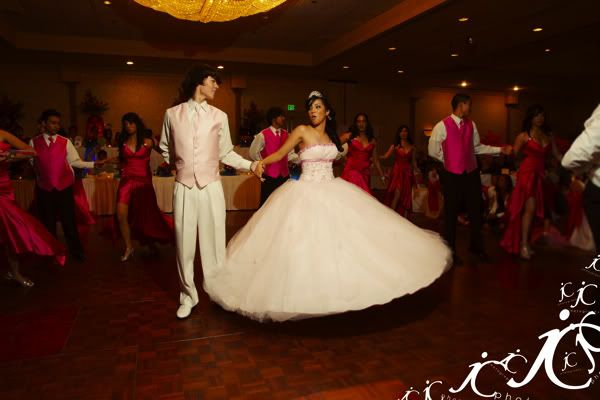 The Waltz. One of my favorite photos as well...
A request of Steph was to have all the attendees gather around as she blew the candles from her cake.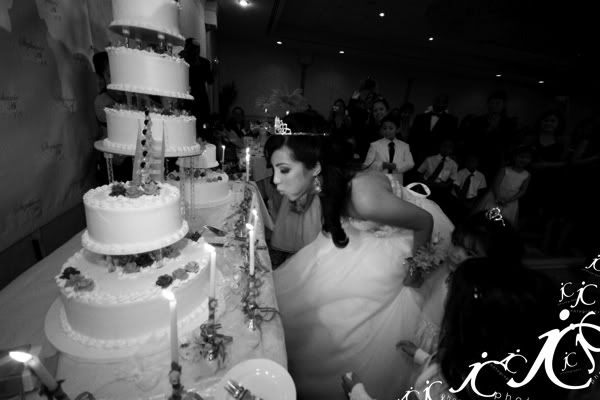 If you can see from here, this is a
cake
!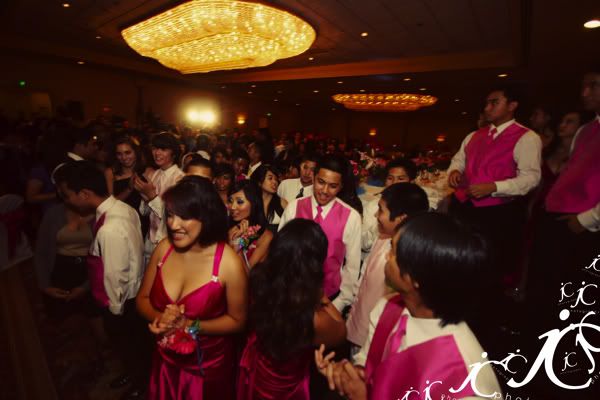 And when she requested all her attendees gather around her, they did.
The last dance from the Entourage was of them doing a 1920's inspired dance with the fellas sporting the suspenders and hats. Creative choreography sure got the crowd cheering with the big jumps and stunts from this Entourage.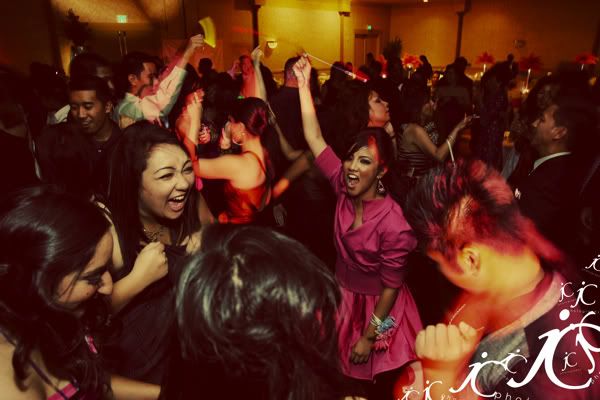 Steph's personality was definitely on the dance floor as she tore it up the rest of the night with her friends and family.
I'd say Steph definitely got her parents' loose attitude... I'm sure they all had a very good time for their daughter's 18th birthday.
Thanks again Steph [and family] for choosing me to photograph your event!!!