After hearing on Sunday's The Chronicle's Book section that
Gretchen Rubin
will be in the Bay Area for an appearance and book signing, I had to go. I've been reading
The Happiness Project
[my first Kindle purchase] and have been recommending to almost everyone since I'm enjoying the read so much.
And that was the problem too. I bought the Kindle version! Meaning I can't get my copy signed unless I had her sign my Kindle and it would seem odd if I had a bunch of signatures on it [then again, it would've been cool....] Even though I paid only $9.99 for the Kindle copy, I ended up forking $28+ for a hard copy. Eek! Then again, my dream book shelf is to have one shelf [or more] dedicated to all the books that I've had signed and pictures of myself with the author.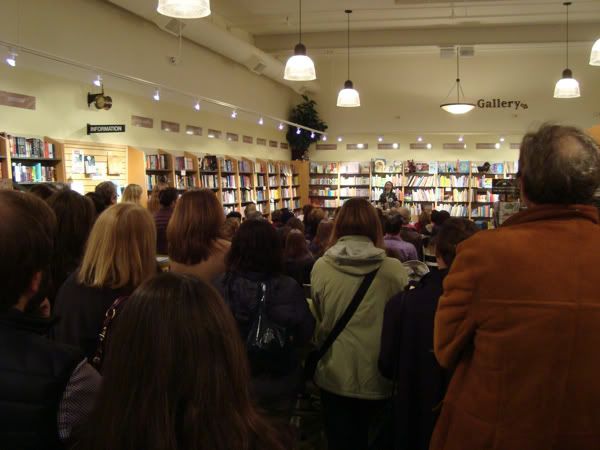 My cousin and I went to Berkeley's
Book Inc.
and while I haven't been here ever, it was a good reason to cross that scary ass S-curve on the Bay Bridge.
We got there in time and she went over the premise of the book and her project. Before she proceeded to the book signing, she answered any questions and one of the kids in front asked, "What does 'Be Gretchen' mean?" Audience laughs. She explained it was one of her "Commandments" [she explains in the beginning of her book] and all it really meant was to "Be You."
The book has a lot of good tips and I've been telling people that I've been having epiphanies on how to attain happiness for me and others. Just buy it already and it will surely pave a better New Year for 2010.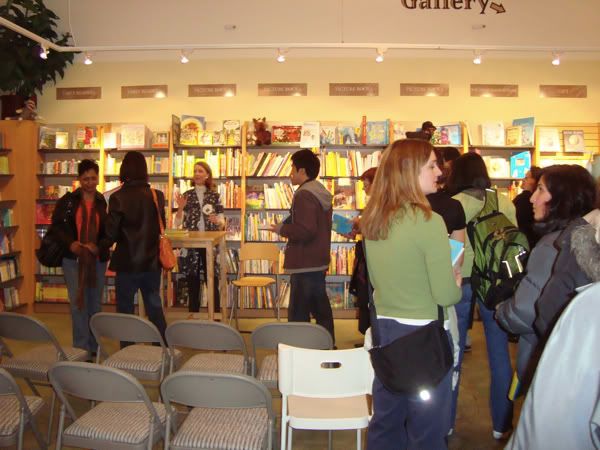 Line wasn't too bad [
compared to my 3.5 hour wait for Scott Schuman's book
] so it went by real quick.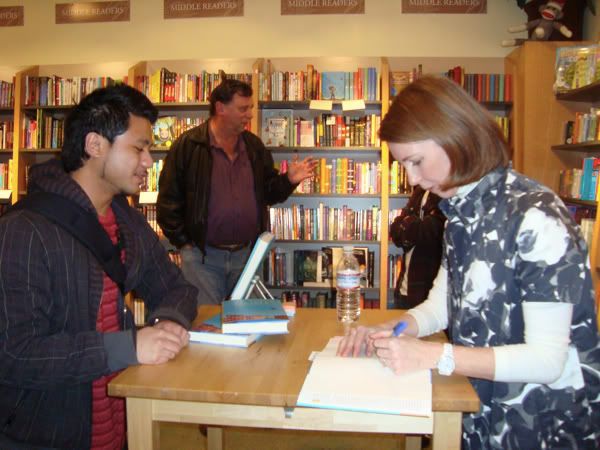 While she signed my book, I explained how I have her book but in my Kindle and she laughed as I said, "Well! It would've been lame if I had you sign my Kindle so I ended up buying a copy today!"
I also brought in my camera and lighting kit just in case if she had time for a quick portrait. If I knew ahead of time, I would've asked her [and bought her book on Amazon to save a bit more money lol]
She unfortunately didn't have time but thanked me for spreading the word and showing the support.
"JJ--to your happiness! - Gretchen Rubin"
It was great meeting you Gretchen and I can only hope for your continued success on your book tour and future!


For more info on Gretchen Rubin, please visit the following:
Her main website!
The Happiness Project Blog!
The Happiness Project Toolbox!
Follow her on Twitter!
Become her fan on Facebook!

Hope you all enjoy the read as I definitely recommend this book to start this New Year!