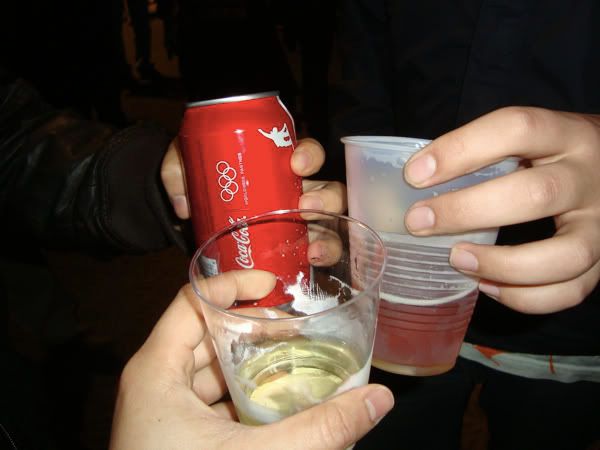 First off,
cheers to Adobe Photoshop for celebrating their 20th year of existence.
This is the program that has changed our lives through media [and sometimes controversy]. It doesn't hurt to note that these drinks in our hands were free courtesy to the free "bar" [wine, soda, and beer]. Pictured here is my friends Apol and Gee.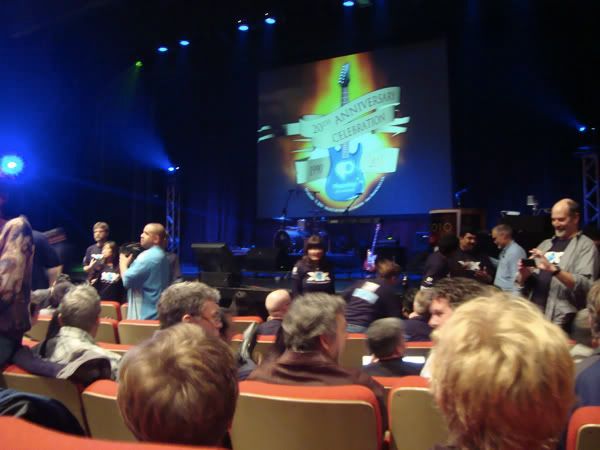 I found out about this free event and signed up the people close to me [and who are familiar with Photoshop]. Glad that the Photohop Guys brought this celebration here in San Francisco.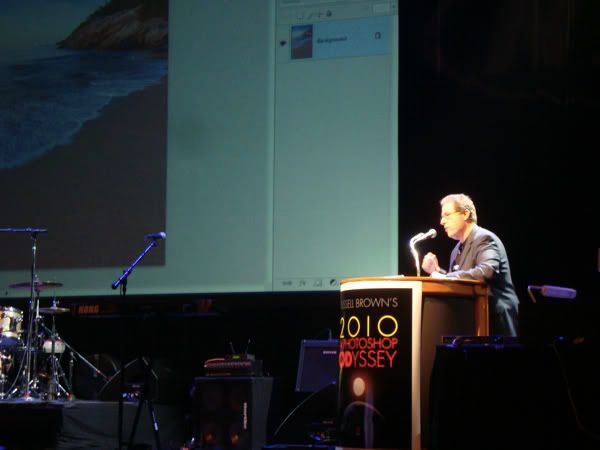 If you use Photoshop enough, I'm sure you've cared to know the "big players." Seated up above and host for the evening is one of the three Photoshop Guys
Scott Kelby
. Surely you've seen his dozens of books he's authored from how to effectively use an iPod to his Digital Photography Volumes 1-3.
He explained the key features from each version of Photoshop and brought out the other main players:
Dave Cross, Matt Kloskowski
[the other two of the Photoshop Guys],
Julieanne Kost, RC Concepcion, and Corey Barker.
Each explained the key features from each Photoshop version leading to today's Photoshop CS4 and definitely showed us all cool tips along the way.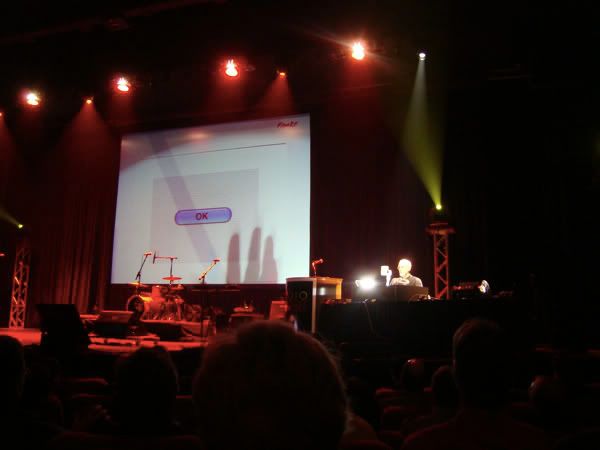 The highlight of the evening was
Russell Brown
's presentation of the history of Photoshop using his "old-school" video projector in which you can see live in motion whatever he places on the table [I forget what you call it].
His key presentation was the most original, creative, and purely funny thing I've seen lately. He did "mess up" but had the crowd in laughter as he covered his mistakes. I wished I took video of this amazing presentation but surely you can find it online as it was streamed live by NAPP [National Association of Professional Photographers].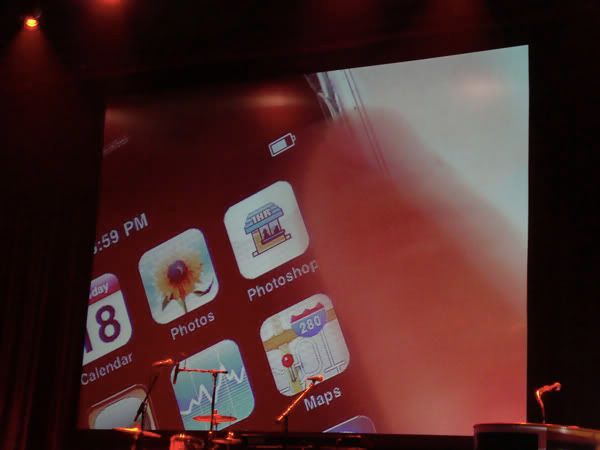 Russell Brown
also announced that about 40 lucky people were to have the chance to install a fully working Photoshop 1.0 on their iPhones. The person next to me got one! Dangit.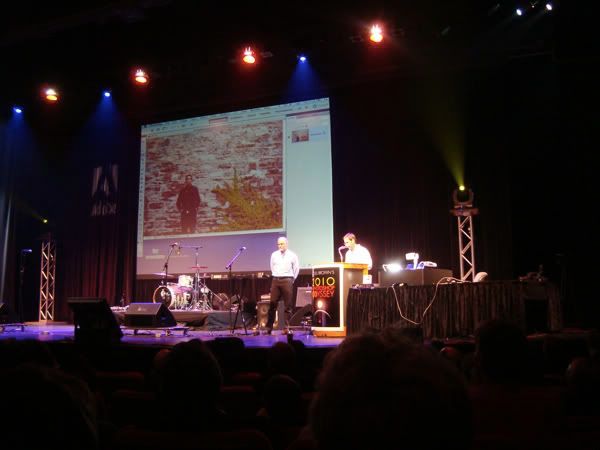 At the end of the night, we got a sneak preview of what's in development and how Photoshop CS5 [or whatever] will be "
content aware
."
Watch clip below: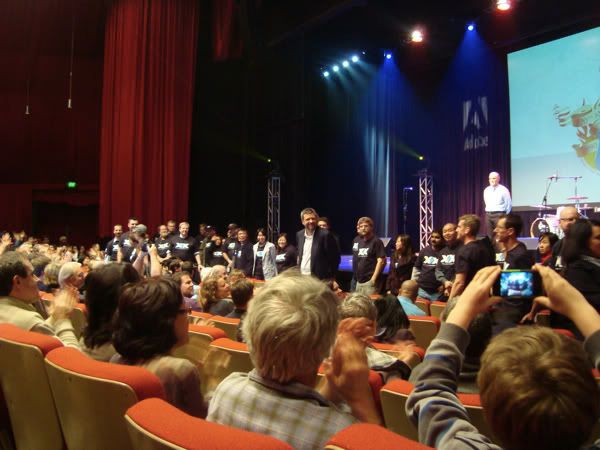 We all applaud the Photoshop's extensive development team--I think there's like 40 or so people present tonight and got first dibs on the 1st row of seats.
I was able to take a pic with
Dave Cross
himself as he passed out the free t-shirts, posters, and what?! A
CUSTOM PHOTOSHOP BRANDED MOLESKINE
?! [see
related post for shots of it
].
I was able to snag
two
of them and why didn't I get Dave and the others to sign it?! Fail.
Definitely glad to come out to this event not only because it was free but because I was able to see [and meet] the Photoshop greats.