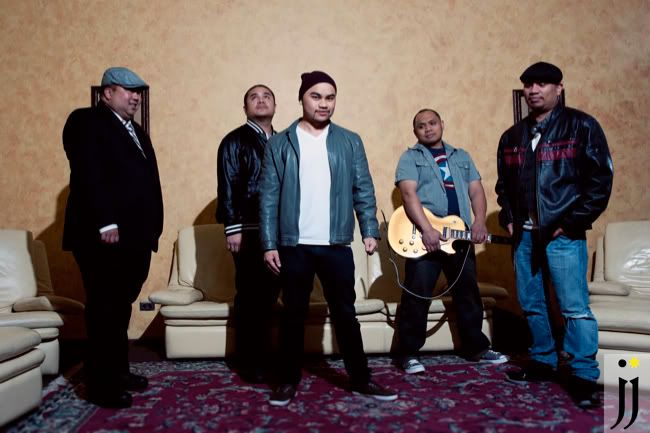 As mentioned in my
previous post
, I had the opportunity to photograph the various artists in Kollaboration SF's first event in Palace of Fine Arts. I'm definitely glad to have come out but even more glad to be able to meet the majority of the artists that performed.
Above is
Sway Pinela
of noted Drop N' Harmony, 6th Day, and of course American Idol fame pictured with his band.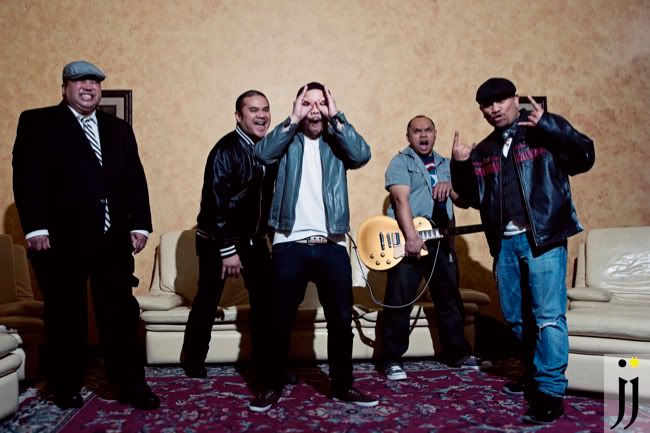 I had to ask them all to do a funny face for me...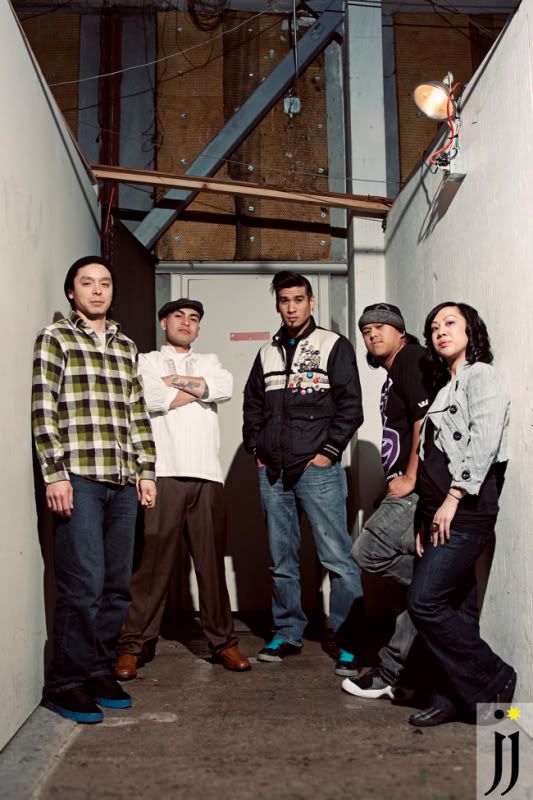 Above is
Slashton
who definitely has a great sound especially killing it with the female vocals.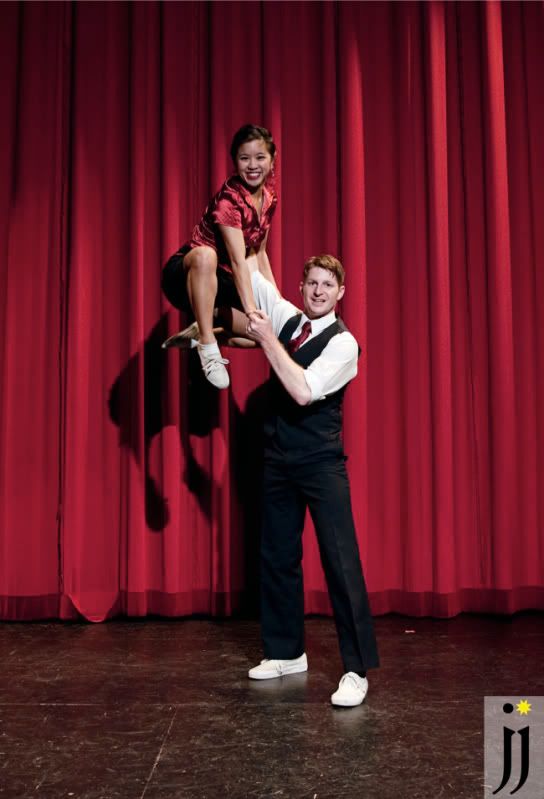 The only swing/dance duo competitors but got the crowd going is
Jean and Bromley
.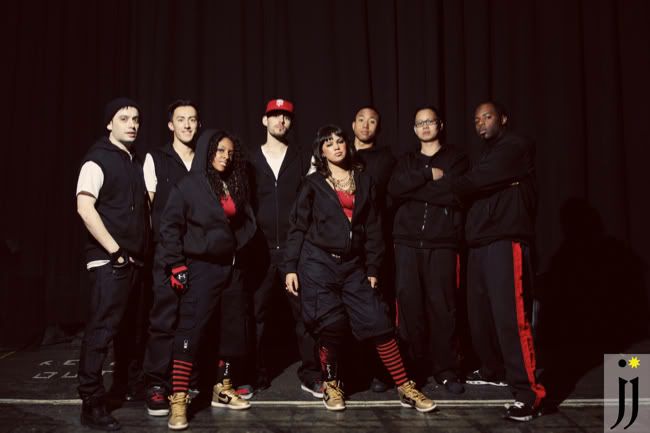 One of the dance crews competing for the prize was
Hydef
. I really gotta give it up to their cool [stage] names--I was jealous when I met folks like Joosi and Contra. So I had them come up with my name--Click...get it? Camera? Ok.. bye.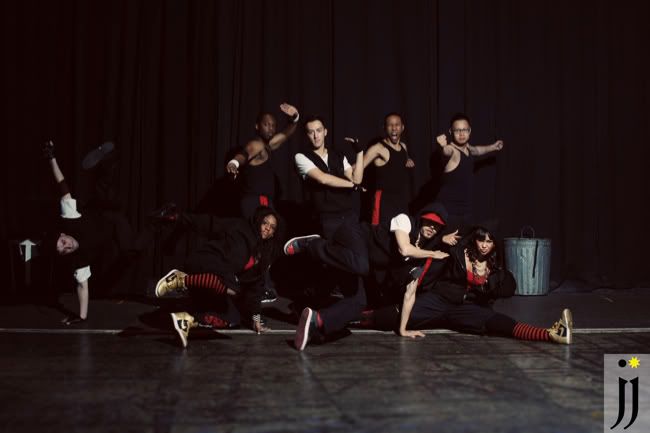 Action shot of Hydef above.
Pictured above is emcee
Mickey Cho
and vocalist
Hanna
. These two were definitely down to earth as they were easy to talk to. You have to hear this guy--dope lyricist!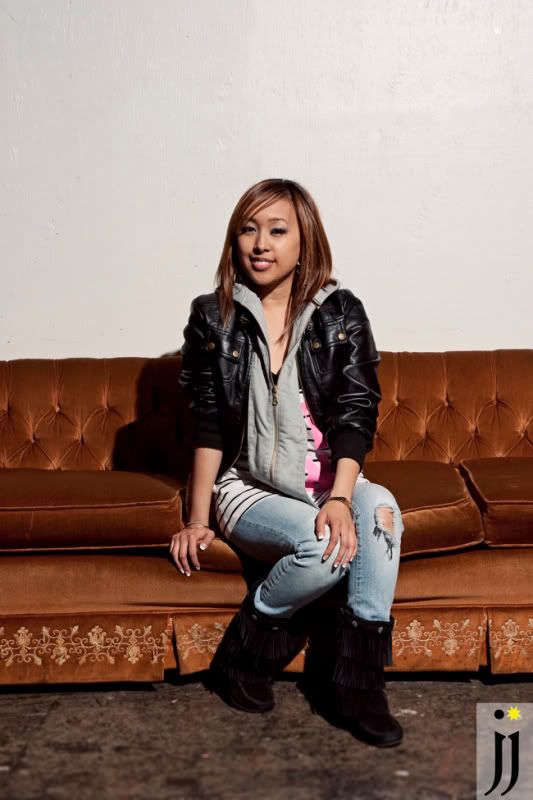 Pictured above is
Michelle Martinez,
an upcoming R&B/Pop singer from San Francisco. Long story short, I knew her when we were both budding high schoolers when I used to chill at her dance practices of Gen II. Good thing she remembered me! haha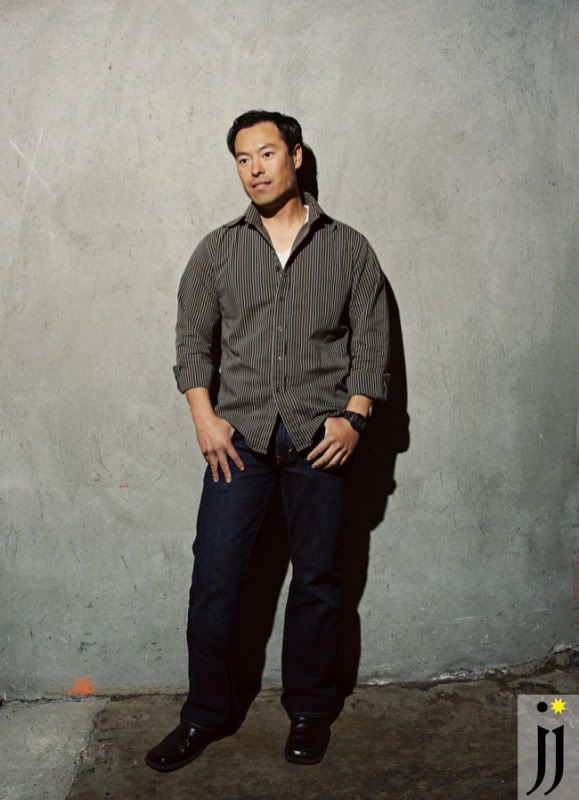 Pictured above is one of the coolest comedians of the night
Mark Zhang
. He was definitely down to take a picture and kept Gee and I laughing with his jokes in between frames.
A guest performer,
Groove Against the Machine
, they blew up the stage with their high performance.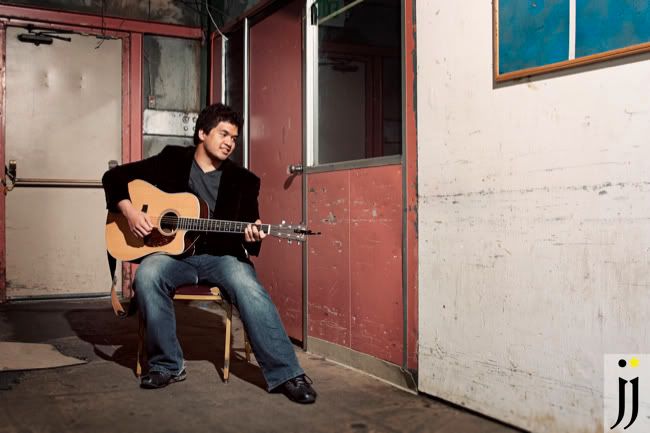 I wish I took better [lit] video because
Andrew Plan
was singing an impromptu song about me and Gee photographing him. Definitely cool guy with the guitar.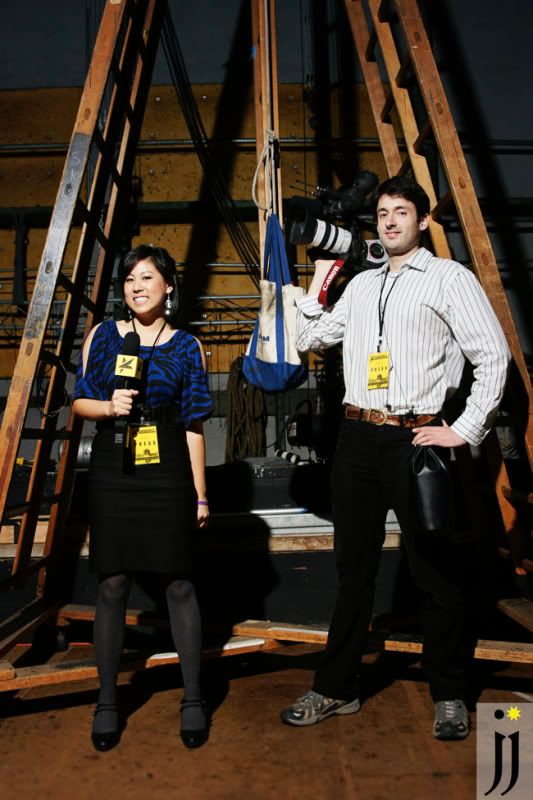 Pictured above are the Kollaboration's interview crew with
Nicki Sun
holding down the mic and Dan Fontaine with the video cam. Look out for the videos soon on
Nicki's YouTube Channel.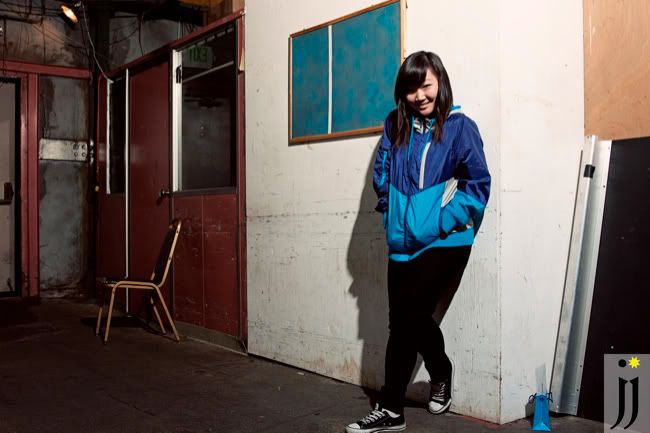 The winner of the vocalist contest of the night is
Esna Yoon
. You HAVE to take a listen to her on her
YouTube Channel
.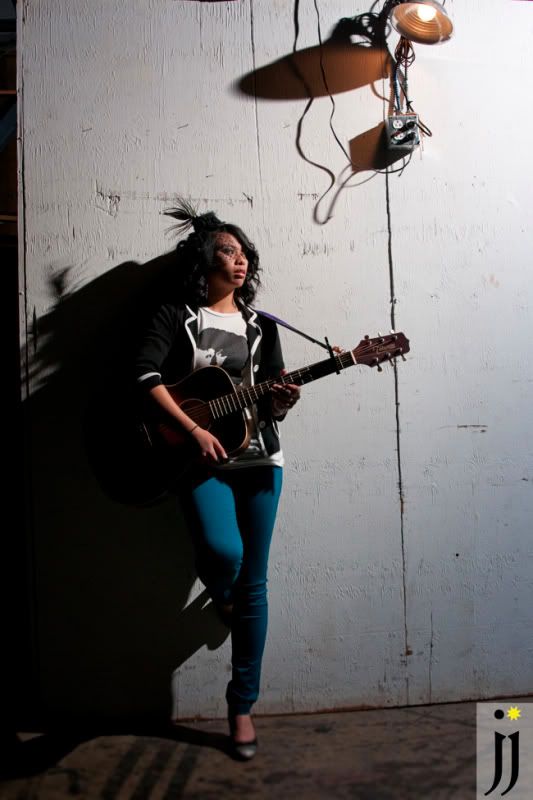 Pictured above is one of the acoustic singers
Charito Soriano.
Pictured above is one of the guest judges
Victoria Pham
, the 2009-2010 Miss Asian California.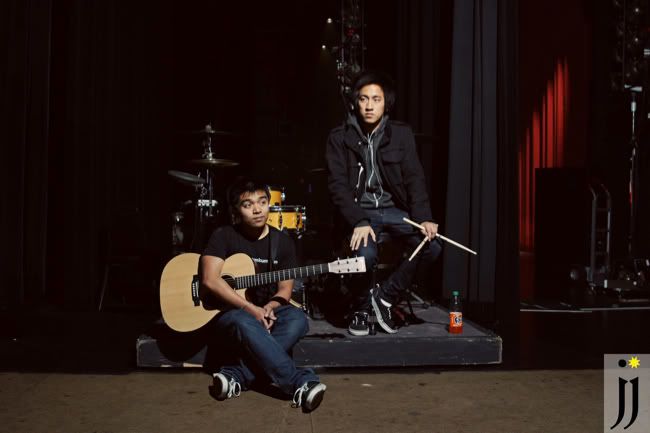 Last but not least is
Alex Salizar
and
Vince Wang
(drummer). Definitely take a visit to
Alex's YouTube Channel
to take a listen to his grown vocals.
--
Thanks to all who were able to take a few minutes to have an impromptu photoshoot session with me. To the artists: if you choose to copy and save the photo, feel free to do so but just give me credits back to
jcasasphotography.com
Or! Shoot me an email at jcasas(dot)photography(at)gmail(dot)com, and I'll give you a larger file and all.
Hope to remeet you again on a photoshoot set! Peace.