For my friend and director
Patricio Ginelsa
, he definitely had a vision for his engagement pictures with his fiancé Melanie. It was definitely fun and since I've been on his music video sets more than a couple of times, I've grown to know how a day will unfold working with him: In short, it was fun while putting in hard work in the day.
Now I don't want to spoil it for his wedding day when he'll use this so I'll only show a few of the pics that I liked.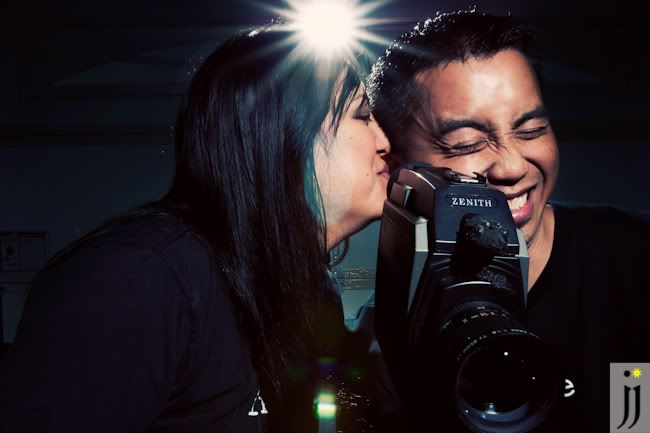 To start it off, I had a mini "studio" session with Pat and Mel. You can't tell from this picture, but both are wearing his custom shirt that reads "indie" which represents Pat's role as an independent filmaker. There's also a nifty story to the vintage video camera he's holding and it was great to learn how it worked back in the day. Oh the advances we've made!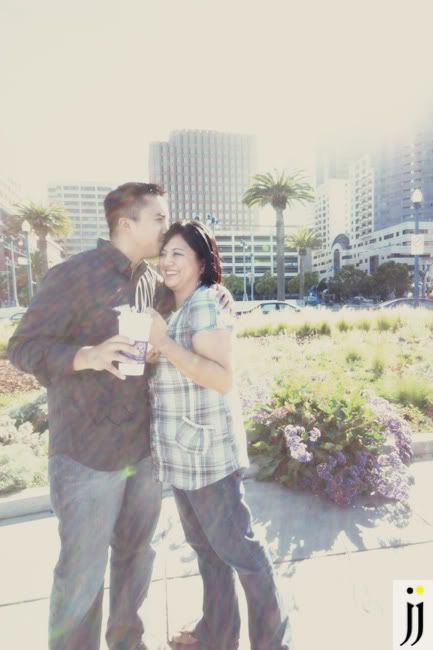 We headed to San Francisco's Embarcadero where we strolled along the pier. If you read the
BTS post
on this shoot, they wanted to be pictured with their food loves The Coffee Bean and Tuttimelon.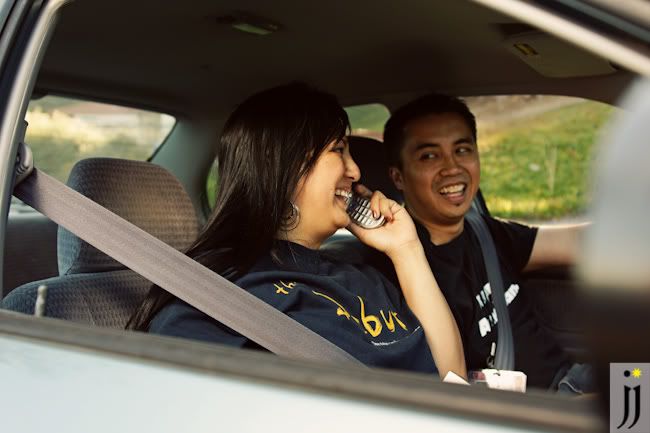 This shot is from the "scene" Pat had in mind to be photographed in. Basically, Pat and Mel spent a lot of time on the road promoting on the Filipino-American movie
The Debut
. And when they say long time on the road, it really was a
long
time driving to different cities promoting the film several years ago. And so for this scene, he wanted to recreate the scene of them in their Honda Civic wearing the shirts and tags driving on the road. I loved how both were really into it despite already going to different locations and dress changes--
yes
we had wardrobe changes like on a film set! haha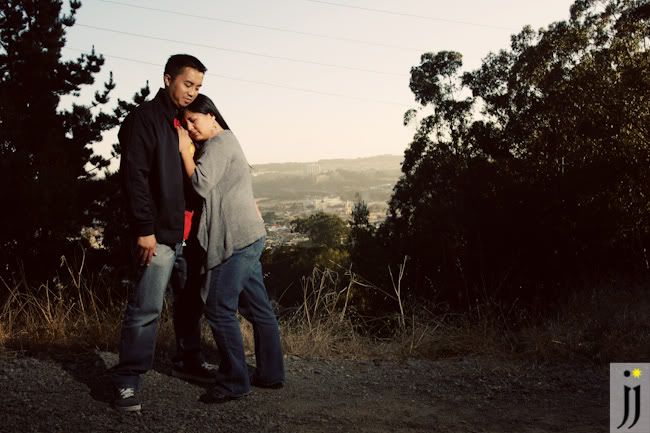 For the last location, Pat wanted to go to the location that is very dear to him. This location in Daly City is where he shot his 1st trilogy when he was a teenager and then also revisited it for a scene in his premiere movie
Lumpia
that was toured across the nation. While Pat and Mel live in LA currently, both are natives of Daly City and I was glad to use my hometown as well as part of their engagement session.
Many thanks to Pat and Mel for having me take their photos and also to Nicole for assisting me the
entire
day [I had another engagement session prior to this one]. Can't wait to get all the photos edited for you so you can for sure use them for your wedding day!