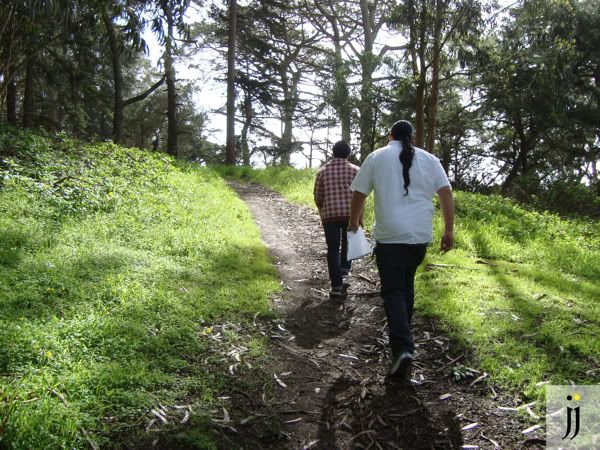 I'll be honest. This is something probably the team didn't know either that day: I scouted the location on the day of the shoot. haha I did have the initial idea to shoot there but specifically I didn't know where to shoot exactly. Luckily, a little trek up a path and I found a location that was suitable for the type of shot I needed.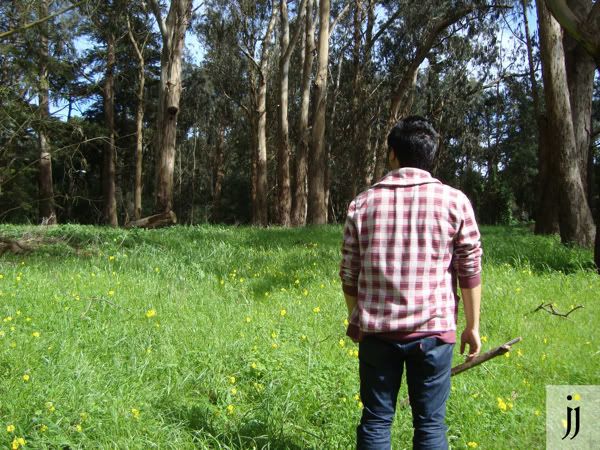 No, a stick didn't stab me on the leg as I scout a spot for the shoot. [Markie took these photos by the way haha]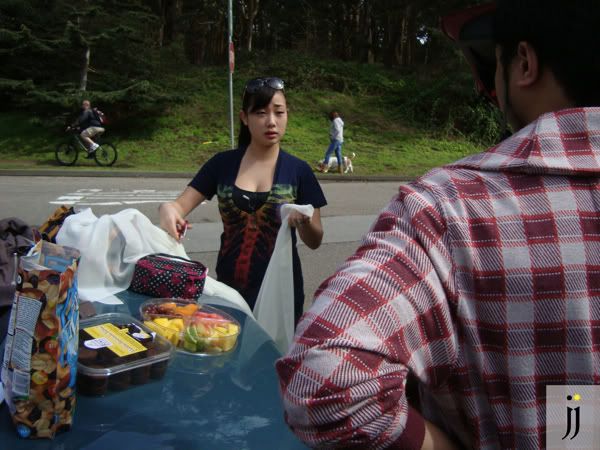 Here's Jane [Stylist] telling me how we're going to use the fabric
we bought for the shoot
. Our model Anna Lisa brought food for us and I kept joking "What do you think this is??! A movie production?!" haha I am fortunate she brought them because that celebratory brownie was gooood.
Here's Anna Lisa laughing because... I don't know really. There's a lot of reasons to laugh that day: we're shooting in the middle of a park, we had to friggin' hike here a bit, she said "I can see people over there" [which were part of our crew]. I really don' know haha But it definitely doesn't hurt to have fun while shooting.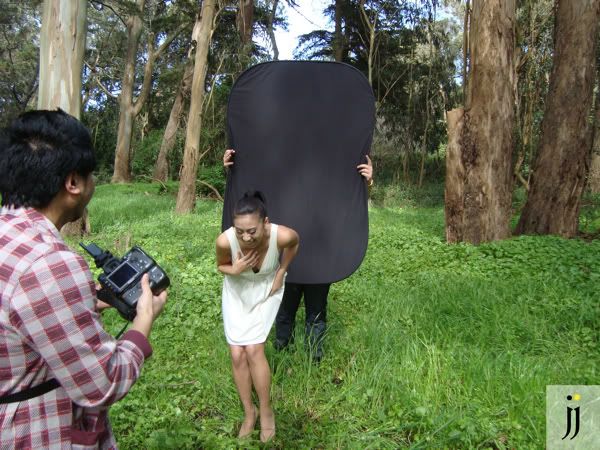 Ok. I know why she's laughing in the moment: Here's Gee [who is what, 6 feet or something?] holding my black background. I shout outloud as she's laughing with everyone, "Come on! This is our studio!"
The Group [left to right]: Jane Park [Stylist], Markie Idea [2nd Assistant/BTS shooter], Gee Bantay [1st Assistant], Anna Lisa Matias [talent], myself [Photographer], Ryan Brown [Videographer], Karen Wan [MUA], and Francis Basco [Videographer].
The real group shot.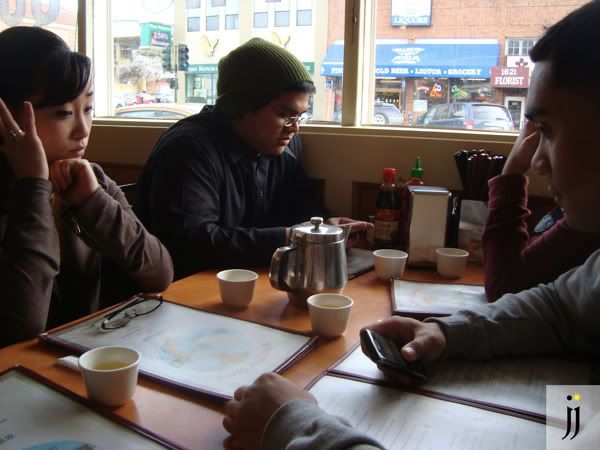 After the shoot, we all go to Pho Phu Quoc on 19th Ave and Irving to fill the stomachs.
Jane makes the happy sauce.
My meal: Spicy Curry Coconut Chicken and rice.
One half of the table.
And the other half. Ryan and I are properly full.
For more behind the scenes photos, please go to:
Gee's BTS Shots
Ryan's BTS Shots
BTS Video Snippet