These are behind the scenes photos of friend
Matt Cab
in
Polarity Post Studios
in San Francisco shooting a promo vid for his song "The One" with
MotionScope Studies
shot on Memorial Day.
All these pictures are shot with :gasp: a
film camer
a loaded with
black and white film!
=) So enjoy the nostalgic feel.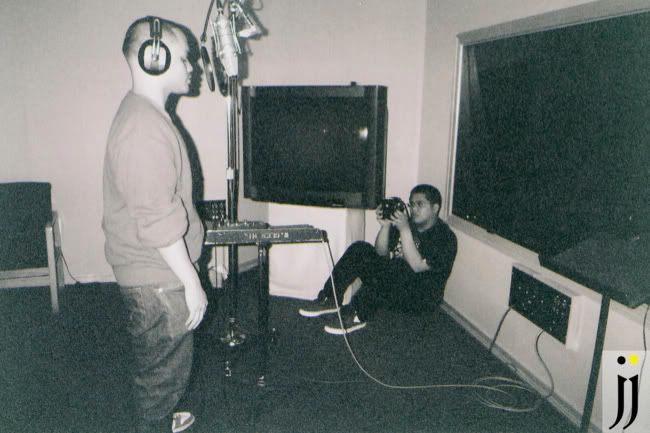 I've worked with Matt Cab before for some
promotional photos
earlier in the year and this time around, it's MotionScope in full effect doing a promo vid. Pictured above is one our videographers
Francis
doing a handheld video shot of Matt.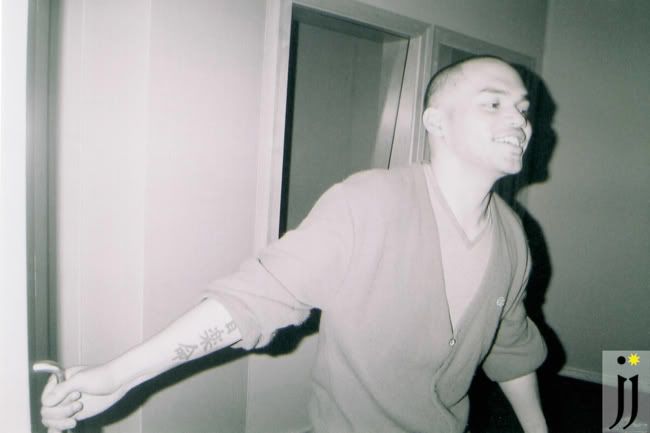 Matt being a gentleman by opening the door for me as we exit the recording room and join up the rest of the crew in the main room.
An impromptu set up of Matt on the keys.
Sound engineer
Ryan Frias
was on board for the production of the video. His skills on the sound design is nothing short of amazing and I really can't wait to hear this album when it comes out.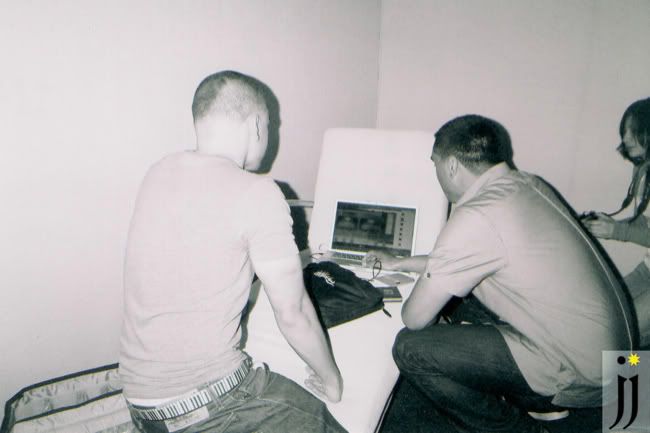 Pictured above is Matt and
Ryan Brown
, the main videographer and co-partner of MotionScope Studies checking the filmed shots downloaded on the MacBook Pro. You can also see MSS's newest photographer intern Nicole on the right.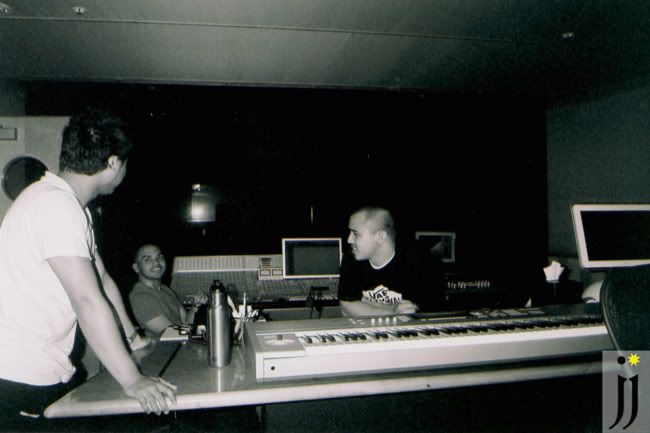 That's me pictured above talking to Matt and Ryan about this current video production and future projects.
I brought the iPad to kill some time since I was there for moral support and BTS images. It also made a cameo in the video since Matt did use it... [look for it when the video is out!]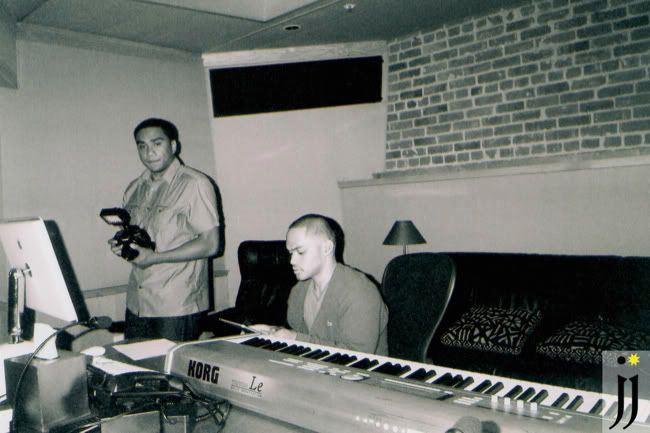 Pictured above is Ryan Brown and Matt who is playing a bit on the iPad for a shot.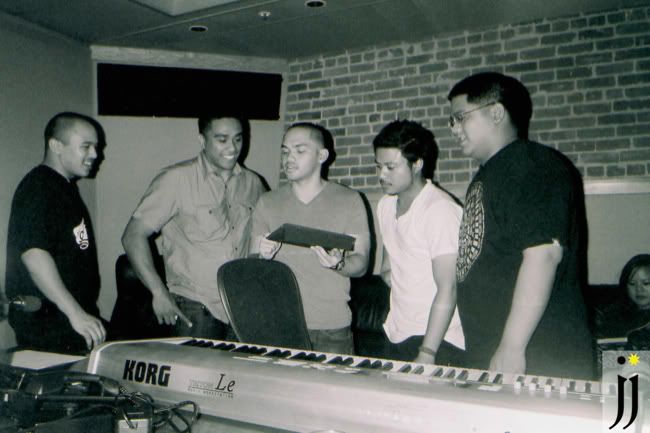 Pictured left to right: Ryan Frias, Ryan Brown, Matt Cab, myself, and Francis Basco checking out a music video on YouTube for a quick source of inspiration.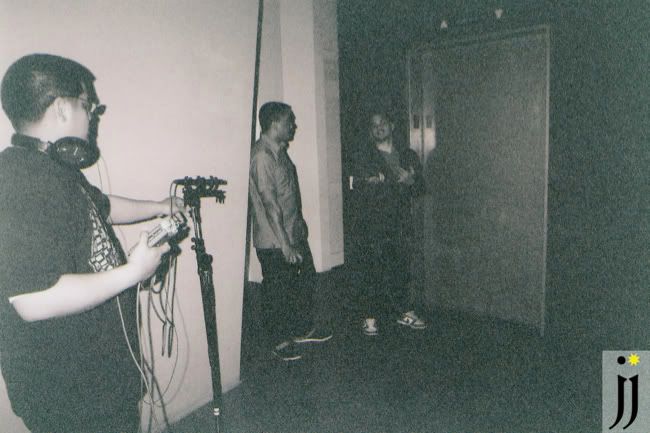 The last shot that was filmed for the day is actually to be used in the very beginning of the video. It's the "entrance shot" and under request, I believe I'll be making the cut for an on-screen cameo =D
Also, it may not seem a lot, but Francis [pictured on the left], is holding about $1900 worth of audio equipment in hands. Butter fingers not accepted!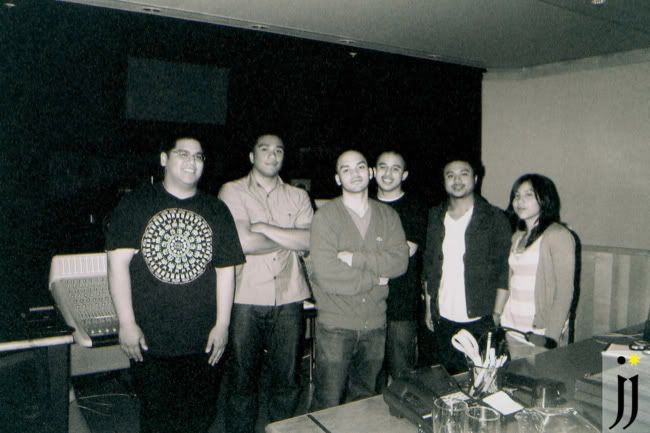 The production talent and crew (left to right): Francis Basco [videographer], Ryan Brown [Director/Videographer], Matt Cab [talent], Ryan Frias [sound engineer], JJ Casas [moral support/bts photographer], and Nicole Velazco [bts photographer].
For a quick preview of some video captures, look at Ryan Brown's blog post on the preview:
http://www.brownday.me/matt-cab-the-one-promo-video-preview